Art Acquisitions Purchase Exhibition
57th Annual MEA/MAEA Art Acquisitions Purchase Awards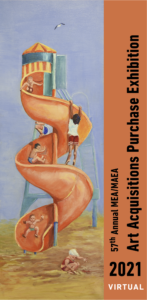 Purpose of the Exhibit
The Michigan Education Association (MEA) and the Michigan Art Education Association
(MAEA) announce their annual purchase exhibit to acquire artwork to enhance  the MEA headquarters in East Lansing and MEA regional and UniServ offices throughout the state. This exhibit provides an opportunity to showcase the artwork of our members.
57th Annual MEA/MAEA Art Acquisitions Purchase Exhibition Brochure
Eligibility
Any member in good standing of MEA, MAEA or MEA-Retired is eligible to submit artwork (this includes ESP and student members in good standing and MEA-Retired members with life membership dues paid in full). Proof of membership is necessary. No entry fee required.
Paintings, drawings, prints, ceramics, jewelry, metal work, enamels, mosaics, wood, fibers, stained glass, photographs, experimental media and sculptures are all eligible. All artwork submitted must be original work. Artwork deemed not original by the juror will not be accepted. Each artist may submit up to two works. Works not for sale will not be accepted.
Entry Form/Catalog Card
Entry form and virtual catalog card must be completed online at www.mea.org/awards/art It is important to include your email address on the entry information for future art show announcements, programs and notification of whether work is accepted.
The price of the artwork must be indicated on the entry form. Please consider the budget limitations of the committee when pricing your artwork. Pieces priced under $800 are more likely to be purchased. Works that are purchased will become part of MEA's permanent collection. Works sold are not subject to a commission.
Virtual/Online Entry of Work
Between February 22 and March 11 complete the online form and upload a photo of your works using a .jpg file from your camera or from your cell phone using the largest size (at least 1MB) setting. If your work is framed be sure to include the frame in the photo and if a ceramic, glass, fiber, wood piece, please ensure that there is a solid background underneath or behind it in photo.
Samples: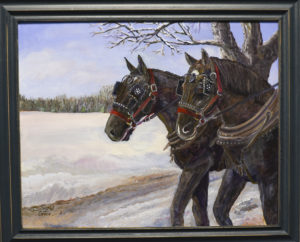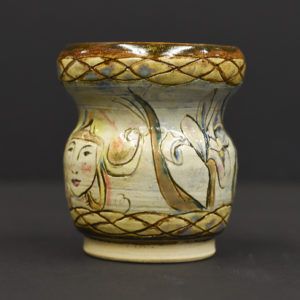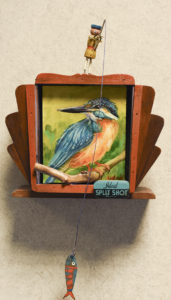 View the artwork accepted in the 56th annual exhibition—co-sponsored by MEA and the Michigan Art Education Association below:
2020 MEA/MAEA Art Acquisitions Purchase Awards Entries and Awards List