The 2018 AEM Student Conference announcement is now available.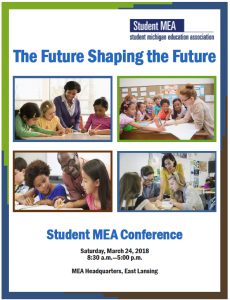 HOW TO REGISTER ONLINE:
To register online for the 2018 AEM Student Conference, go to https://netforum.mymea.org/members. Login and find the conference registration information under Upcoming Events. Online registration must be paid with a credit card.
Technical questions?
Should you have technical questions, please email rernst@mea.org or call 800-292-1934, ext. 6250.  Contact Rebbecca Ernst at rernst@mea.org or 517-333-6250 with questions.