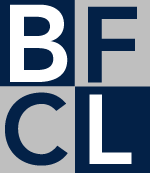 Twelve years ago, the MEA launched its Building Full Capacity Locals (BFCL) initiative. The goal of the BFCL initiative is to strengthen the leadership skills and knowledge base of every president, officer or active member who wants to have a positive impact on his/her bargaining unit. As the coordinator and assistant coordinator of this initiative, our job is to provide you with the training, tools and resources needed to move in the right direction!  Here's a quick summary of some of those resources and training opportunities
There are several BFCL publications which we think you will find very helpful:
Communications 101(PDF)
(download below or request copies by calling 800-292-1934, ext. 2941)
Contact Donna Wickham at dwickham@mea.org  if you would like a supply of any or all of these for your local. You can also access an electronic PDF copy of all these at www.mea.org/bfcl under RESOURCES.
A special note on the last two documents listed:
BFCL also has a Local funding program designed to provide monies to local associations interested in initiating new ideas and activities with their members or community. In order to be eligible for funds, your local must complete the local self-assessment and then the funding request form. The funding request form should be faxed to the MEA Vice President, Chandra Madafferi, who oversees this program. You can learn more about this BFCL initiative by contacting Chandra via email at cmadafferi@mea.org or calling her at 800-292-1934, extension 5509.
Another cornerstone of the BFCL program is the Local Presidents Academy program (LPA).
As part of the LPA, participants will spend at least two years attending trainings and conferences as well as participating in experiences focused on leadership development. All academy-related expenses will be paid for the participants. This includes mileage, hotel, conference fees and the cost of substitutes. LPA will also fund five additional days for release time to use for association work. The program's leader is Chandra Madafferi, MEA Vice President, and Donna Wickham is the BFCL/LPA Coordinator. Invitations are sent out every April. Each academy hosts 60-80 presidents. Our presidents find the program extremely enriching!
We hope this brief overview has sparked some interest in BFCL. We will be happy to help you in any way we can, so please feel free to contact us. We look forward to working with you this year.