By Julie Brill
MEA Board member
MEA & NEA PAC Fundraising Captain
Kentwood Education Association secretary
I am a second grade teacher in Kentwood Public Schools, but I think of myself as a frog kisser.
For some reason I tend to connect with the "quirky" kids and bring them out of their shell. I value getting to know all of the unique boys and girls in my class and figuring out how to light pathways to success they couldn't see before.
I love my job. I've been an elementary teacher for 29 years, so I'm pretty good at it by now, but I have some serious concerns that you might share. If so, there are some things all of us can do to improve our profession and the lives of our students.
I worry about developmentally inappropriate curriculum we're teaching our youngest students at the expense of socialization and play. I worry about teacher evaluations that are more punitive than helpful in guiding instructional practices. I worry about the time and high stakes attached to standardized testing, which is so frequent and stressful our students are ending up in tears.
We have been pressured into believing the most important outcome of our work is not to develop successful people who know the joy of being lifelong learners. It's about getting kids to score well on a bubble test.
We should be able to celebrate when a child who is struggling with reading works hard and goes up three levels. But I have to look at those results and think to myself, "Three levels is not a year's growth and that is going to hurt my evaluation."
Politicians are the ones who decided that standardization is the number-one goal of education. They fail to understand that "standard" children do not arrive at our classroom doors.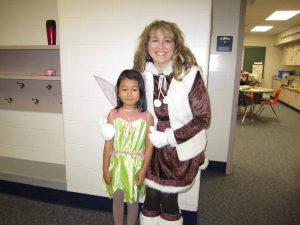 I know educators just want to teach. You don't want to spend limited time and energy on political action. But here is the unavoidable truth: Every single aspect of your classroom and work day is influenced by politics.
The number of kids in your room. The curriculum you teach. How your job performance is evaluated. The kind of copy paper you use. How current the textbooks are. The hours and days you work. How many pencils you get.
Get involved. The election in November offers an opportunity to bring officials to Lansing who are willing to listen to tens of thousands of school employees giving their all to care for and educate Michigan's youth, every day.
Take the time to review MEA's recommended candidates in local and statewide races. Volunteer to phone bank or canvass for a candidate who offers a new way forward. Give to MEA-PAC (online at meavotes.org) to provide resources for candidates to communicate their messages and get out the vote.
My school district is one of the most diverse in the state, where kids speak many different languages and come from numerous cultural backgrounds, and I am blessed to witness the incredible acceptance and tolerance of our children on a daily basis.
My students bring me hope—and they give me resolve to stand up and do whatever I can to fight for the future of public education.