Jodi Sikma has been teaching for 28 years, and she plans to retire in 2020, so she's been trying to cut back on her out-of-pocket classroom spending—meaning this year she's only spent a few hundred dollars to do her job. She used to shell out $500 annually.
Sikma, an elementary STEM teacher in a rural West Michigan district, says items add up quickly for teachers who want to do hands-on projects – not to mention the typical pencils, paper, markers, and sticky notes she buys to keep her classroom supplied with basic materials.
"Our parent community is very supportive," she said. "They will send in things like tissues, ziplock baggies, hand sanitizer, disinfectant wipes, and things like that. I know that we are blessed to have that option. Many schools aren't as fortunate."
Sikma was one of more than 3,000 MEA members who responded to a recent survey about their out-of-pocket spending for their classrooms, which found 73 percent of educators spent more than $300 total on their students in 2017. Forty-one percent spent in excess of $500.
The survey was conducted as Congress works on a tax plan that could potentially eliminate the Educator Expense Tax Deduction, used by many school employees to recoup up to $250 for out-of-pocket classroom supply expenses.
"An overwhelming majority of Michigan educators rely on this $250 deduction to ensure their students have the supplies they need to be successful in the classroom," said MEA President Paula Herbart. "Teachers and school support staff are already dealing with stagnant pay, declining benefits and smaller budgets – removing this tax credit is an outright attack on public schools and the education profession."
Proposals to end the Educator Expense Tax Deduction were included among other possible changes that could blow a hole in already over-stretched public education budgets. The National Education Association predicts huge losses in school funding if Congress proceeds with plans to eliminate State and Local Tax deductions (SALT).
Email your members of Congress and tell them to vote NO on the damaging Republican tax plan.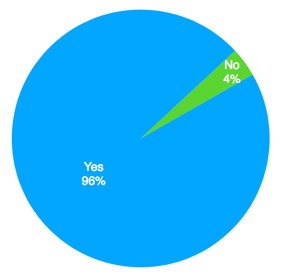 The MEA survey of teachers' spending was conducted from Monday, Dec. 4 to Thursday, Dec. 7. Below is a list of the Top 10 school supplies purchased most often out-of-pocket by Michigan educators, according to the survey:
Writing utensils
Folders/binders
Art supplies
Notebooks
Sticky notes
Chalk and/or dry erase markers
Books
Highlighters
Paper
Glue
According to the survey, many teachers and support staff also spend money out-of-pocket on non-deductible supplies to help their students. Items like food and clothing for students, health and cleaning supplies, and materials to make classrooms a better learning environment (like decorations and furniture) are not covered by the tax deduction, but many purchase them anyway and find them essential to student success.
The Top 10 non-deductible school supplies purchased out of pocket by Michigan educators in 2017 included:
Snacks
Classroom decorations
Tissues
Hand soap/hand sanitizer
Cleaning supplies
Storage bins/shelves
Posters
Batteries
Calendars
Classroom furniture
"Educators spend their own money on these essential items to keep students healthy," said Herbart. "They purchase basic supplies to keep classrooms operating. They buy furniture and decorations to create inviting learning environments. They spend money on materials and equipment to involve students in experiential learning.
"Educators live their commitment to students every day, and they deserve so much better than the declining support and constant criticism they receive from some policymakers."
Full results from the survey can be found at MEA.org.