By Brenda Ortega/ MEA Voice Editor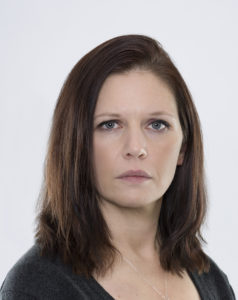 Melissa Kramer knows it sounds cliché: Once upon a time she was a six-year-old girl, propping stuffed animals in chairs, playing school in a make-believe classroom full of high drama—of tough students dealing with difficult questions, transformed by a kind teacher.
The fantasy felt natural. All Kramer ever wanted to be was a teacher, and she grew up to live out her dream—developing into the sort of caring, intuitive, and insightful educator loved by students and parents.
"There just wasn't another career option for me," she said.
Until there was.
This past fall, Kramer left her position after 12 years as a high school math teacher in Laingsburg to take a job unrelated to public education. Now she embodies a different archetype, one echoed across the state as powerfully as the stories of childhood dreamers answering the call to the classroom: The career teacher driven away by a hostile climate.
Kramer loved her students. She was highly qualified and effective, having hit her teaching stride in years seven, eight, and nine of her career. Her subject area—secondary math—is already experiencing a shortage nationwide. Her classroom story should not have ended this way.
"The culmination for me was when I couldn't bring myself to go to work every day my last year," she said. "I cried. I thought, I can't do this anymore."
It's a tale educators know all too well.
In an era of ever-rising job demands, teacher scapegoating, loss of autonomy, budget cuts, and over-testing, teachers are leaving early—and young people are turning away from the profession.
The toxic brew of conditions has created teacher shortages in other areas besides math, including science, vocational education, technology, special education, and languages—a nationwide demand and supply gap expected to grow by 75 percent in just three years—from 64,000 in 2015 to 112,000 by 2018, according to the latest research.
And the difficulties are not confined to full-time K-12 teachers. Bus drivers, substitute teachers, and some para-educators are included on this year's list of critical shortage areas in Michigan, and some college faculty say they're not immune to hiring and retention woes. [See related story, Finding and Keeping Bus Drivers, Substitute Teachers, College Faculty a Challenge]
'All the teacher bashing'
At the moment, staffing problems are worst in rural and urban school districts, especially in low-income communities. However, administrators across Michigan say they're struggling to find qualified people to fill various teaching positions, particularly at the secondary level.
Norway-Vulcan Area Schools Superintendent Lou Steigerwald worries that shortages will soon become acute as the current crop of baby boomers retire from his western Upper Peninsula district, and he's not alone in worrying.
In a survey he conducted of 40 UP superintendents, 65 percent expected to replace between 6 and 20 percent of staff in the next five years—with 25 percent anticipating higher than 20 percent turnover. Most expressed "no confidence" they will find highly qualified replacements.
Already, postings for the most hard-to-fill positions—such as special education jobs—sometimes draw zero applicants in UP districts, Steigerwald said. Students in those classes are taught by less qualified long-term substitutes or sit at computers taking online quizzes over content.
"This was foreseeable," Steigerwald said. "I talked with our (state) representative as long as three or four years ago, and I told him, 'We're going to have a problem up here if we don't take a look at what is happening in the state.'"
The biggest issue in Steigerwald's view: Inadequate state funding for education has led to stagnant wages—which amounts to falling pay when rising costs of living are factored in. Why would debt-ridden college graduates consider teaching as a career?
[See related story, "Pension Threats a 'Deal Breaker'"
Enrollment in teacher preparation programs dropped precipitously in Michigan—by 38 percent—between 2008 and 2013, the last years for which federal data are available. And the number of new teaching certificates issued dropped by more than one-quarter in the same period.
Even in non-shortage subject areas, Michigan superintendents say they're getting a fraction of the number of applicants from five years ago. Meanwhile, a recent national study compared the annual rate of teacher attrition to a "leaky bucket" as trained, experienced teachers drain away.
"Our public schools are the centers of our communities," Steigerwald said. "What do we need to say to the public to help them understand that attention is needed to school funding in this state? My fear is the only time they will understand is when we are gone."
In addition to low pay and crumbling benefits, educators face constant criticism from politicians and media with little understanding of the inner workings of a public school or classroom, says Michael Shibler, superintendent of Rockford Public Schools north of Grand Rapids.
"The problem is all the teacher bashing going on and the bashing of K-12 public schools—totally unfounded criticism, by the way, and not constructive," Shibler said.
"The teachers currently teaching in our public schools—if they can find a job outside of education where they're appreciated and where they can have a career without being constantly attacked by outside sources, then they're going to make that move and go to other professions, which we find happening," Shibler added. "I'm very concerned about it."
'I'm always tired'
Average teacher pay in Michigan fell for the last four years, according to the state's Center for Educational Performance and Information, driven down by wage freezes and rollbacks, retirements, and the growing number of low-paying for-profit charter schools.
At the same time, Republican-driven state policy changes have drastically increased deductions from educators' paychecks for pension contributions and health care premiums—meaning most teachers are taking home significantly less money today than seven or eight years ago.
Andrea Catalina is in her 12th year of teaching in Holly, working with cognitively impaired students. Now she waitresses on the weekends. She had no choice but to take on a second job, amid her district's six-year pay freeze, rising costs, and $450 in monthly student loan payments.
"I'm always tired," she said, describing a juggling act of prepping for classes, teaching, completing mandated paperwork, and waiting tables at a local sports bar. "It's just this feeling of carrying a 50-pound weight behind me."
Catalina could make more money waitressing full-time, but she prefers to stay in education. Before quitting, or leaving Michigan for a state that better supports educators, she got more involved in her union local—and politics. Last November, she won election to her school board.
"We can do nothing or we can make a change," she said. "I need to make a change, but I can't do it myself. We have to work together, including parents. All they want is to make sure their kids get a quality education, and all teachers want is to pour our hearts and souls into teaching."
Cheboygan Area High School English teacher Andrea Zulski does give her all to teaching, now in her 19th year. A self-described type-A personality, she works hard maintaining a full teaching load that includes four different preps and running the school yearbook.
She also cleans houses and a church on the side to make ends meet on a shrinking paycheck, sometimes taking her younger kids along to have "quality time" to spend with them.
Zulski loves teaching—developing rapport with students and empowering them to overcome barriers—but she's increasingly discouraged by the low pay and the over-valuing of standardized test scores above all else, including skills and attributes that matter more: critical thinking, problem-solving, social skills, conflict resolution, citizenship, and self-expression.
"None of those things are measurable on a test, there's no box you can check, but they're very important to me and my students," Zulski said. "Teaching and learning is about so much more than a standardized test score or how you rate on a scale of 1 to 4."
'What has become of my profession'
Standardized testing as the primary accountability measure for public schools—pushed by so-called education "reformers" who also advocate for-profit charter schools and vouchers for private school tuition—became the final straw for Carol Lafferty.
Lafferty worked at a top district in the state, Novi Community School District, but she quit teaching first and second grade after just 20 years—much sooner than planned—because of "mounting frustrations over what has become of my profession and how it is regarded."
Among other tests, her seven-year-old students were required to take a one-hour reading assessment twice a year—under the expectation they would show a year's growth in six months—a tedious test that most of the youngsters couldn't focus on for that long or finish in time.
"It was only the third week of school, and I had students crying, saying second grade was too hard and they were 'stupid.'" Lafferty said. "I didn't become a teacher to make kids cry."
In addition, each year more and more students demonstrated difficulty focusing and controlling their impulses, signs of stress and anxiety, Lafferty said. A workshop she attended to address her own stress levels eventually changed her life.
Lafferty retired early, became a certified mindfulness instructor, and started her own company, Mindful Opportunities, teaching relaxation and focusing techniques to over-stressed children, including students in two second-grade classrooms in Novi where she used to work.
"I decided if I wasn't able to take away some of the stress in my students' lives, then at least I could give them the tools to help them handle it," Lafferty said.
'I've questioned if I can stay'
Nationwide 8 percent of teachers leave their jobs every year—twice as many as professionals in other fields—and the annual teacher attrition rate is even higher in Michigan at 10 percent, according to a 2016 study by the Learning Policy Institute titled "A coming crisis in teaching? Teacher supply, demand, and shortages in the U.S."
"Reducing attrition by half could virtually eliminate shortages," the study's authors concluded.
Retirements account for less than one-third of teachers who leave the classroom every year, the study noted. Job dissatisfaction was most often cited as a very important or extremely important reason for quitting.
That means serious initiatives to keep educators in the classroom require listening to teachers.
As a first-year high school English teacher in a financially struggling district, "James"—who requested anonymity—would tell policymakers to stop overloading already overworked teachers with mandates to document every action and data point to prove they're doing their jobs.
Daily lesson plans with written student learning objectives linked to every standard being taught—submitted online. Student data folders containing records of every assignment, assessment, and letter grade for every student—updated weekly. Teacher growth plans with written objectives and strategies for improvement—submitted online. Most never get used or looked at again.
Time spent jumping through "accountability" hoops piles on top of the real work: designing engaging lessons, developing lesson materials, helping students during breaks and after school, and long hours of grading.
"It's extremely physically demanding," the 24-year-old says, noting he's regularly logging 13-hour days during the week and taking more work home on the weekends.
"I came into this completely committed and knowing this was what I wanted to do," he said, "but these things pile up and multiply and it takes away from the time I can actually spend thinking about the education of my students—which is what really matters.
"This job and how it's been so far—I've questioned if I can stay."
'Morale is so bad'
At age 53, Kathren O'Brien is at the other end of her career, but she can relate to what James is experiencing. After 32 years as a special education teacher in Walled Lake, she expects to retire in the next year or two—five or six years early.
She'd planned to teach until 60, but the constant testing and crushing paperwork, combined with rigid curriculum and pacing requirements, have taken the joy out of the job and turned a people profession into data collection in pursuit of test scores and labels and proof of effectiveness.
"All I do is test-test-test," she said. "Pre-tests and post-tests, reading-writing-language benchmarks, end-of-units, and final exams," O'Brien said. "I can't develop relationships with students now. There's no time."
It's the kind of teacher brain drain not reflected in statistics—she'll appear as a retiree when she goes—but in truth the lost years from veterans leaving early increase the pressures on the system. Special education represents the most severe shortage area across the U.S.
"I knew since I was in second grade I wanted to be a teacher—I remember my dad saying, 'You need to have a passion for whatever job you have'—and I have absolutely loved this job. I love working with kids, and other teachers, and parents. But I don't feel I can continue.
"What's hard is I'm a glass-half-full type of person, but morale in the buildings is so bad," she said. "It's not a fun place to be. The lack of respect from the state, and the control of education by people who are not even educators, is just so extremely frustrating."
'I've seen good teachers broken'
Frustrating and stressful.
Many teachers and local union leaders report anecdotal evidence that skyrocketing workloads and expectations have led to a rise in stress-related illnesses and ailments among educators that are driving people away, including high blood pressure, anxiety, and depression.
Rising insurance rates tied to increasing pharmaceutical claims. Stress-related leaves of absence. Hushed conversations about treatment options for mental health issues.
Barb Giallombardo, a 14-year science teacher and coach in Battle Creek, said it's no secret that teachers in urban and low-income schools are especially at-risk. The reason why occurred to her at a professional development session she attended to learn about the effects of trauma on kids.
"I thought, Wow, our teachers are experiencing the same 'symptoms,' so to speak," said Giallombardo, president of the Battle Creek Education Association.
After further research she learned there was a name for the phenomenon, secondary trauma, in which people in helping occupations suffer burnout faster—from carrying the weight of the world on their shoulders and being asked to solve problems too big for individuals to fix alone.
Teachers work with kids who are homeless, who don't have enough food or clothing, whose parents might be addicted to drugs or in prison, whose mom might have a boyfriend who beats her or them, and on and on, Giallombardo said.
"Teachers do this work because they love children, and hearing these stories from kids, they internalize it," she said. "They do as much as they can and still wish they could do more. They carry it home. Pretty soon, the teachers are having difficulty functioning as well as they could."
Like other urban districts, Battle Creek still had teaching positions posted mid-year—10 as of January, with more to come from mid-year retirements. Just up the road at Western Michigan University, 10 teaching candidates graduated in December, compared to hundreds in past years.
The state could go a long way to supporting all schools—but especially urban and high-poverty ones—by giving districts additional resources to cope with students' social services needs and by giving teachers a voice through renewed commitment to collective bargaining rights, she said.
"I've seen a lot of good teachers broken through losing their voice and their ability to speak up about what's right and what's best for kids," Giallombardo said. "The fact is our kids are never going to get what they need if teachers don't get what they need."
'It's a divide and conquer mentality'
A big part of the problem is who most strongly influences education policy at the moment, says Chuck Finch, a longtime social studies teacher and local union leader from Homer.
Michigan's current Republican leadership is beholden to the charter school lobby, especially the billionaire DeVos family—including U.S. Education Secretary Betsy DeVos—and their preferred education policies are being developed by the right-wing American Legislative Exchange Council (ALEC), Finch said.
Over the past six years, changes to teacher evaluations that emphasize students' standardized test scores in teacher performance reviews derived from an ALEC-written law, along with the gutting of teacher tenure and anti-union measures such as the so-called "right to work" law meant to weaken collective bargaining.
"It's a divide and conquer mentality," Finch said. "Not only by taking away exclusive bargaining, but evaluations and tenure, pitting teachers against each other when it comes to layoffs and bargaining. Where's the incentive for camaraderie and collaboration?"
Finch, a highly respected teacher who retired younger than planned after 30 years in the classroom, said teachers across the spectrum are frustrated and demoralized by the arbitrary and bureaucratic nature of the new evaluation system.
Before retiring, Finch helped fight a grievance for a member who had scored effective or higher in 34 of 39 criteria, and minimally effective in five criteria, and was labeled minimally effective overall.
"And at the same time we have kids in our schools who, if they didn't take a backpack of food home from a program that was started by a teacher, they wouldn't have anything to eat at night," Finch said. "These politicians don't know a thing about these students, and they don't have a clue how much teachers do and sacrifice to give kids an enriched experience."
'A slap in the face'
Melissa Kramer, the Laingsburg math teacher from the beginning of this story who left after 12 years, couldn't agree more that evaluations had become frustrating and demoralizing. It was one of the final factors in her decision to leave the field.
Despite all she did prepping, teaching, working with kids after school, and grading on the weekends, she faced a lower evaluation score if she didn't volunteer for at least six unpaid extra-duty tasks and spend evening and weekend hours attending extra-curricular activities.
"To be away from my family even more than I already was, it was more than stressful—it was a slap in the face," Kramer said.
Now she works as a risk management specialist at a local moving company, where she occasionally conducts training sessions for adults but is not required to work hours grading papers on the weekends. She doesn't have to check her email seven days a week.
"I can go to my son's soccer game on the weekend and enjoy it," she said.
Best of all, she's held accountable for goals that are achievable and in her control inside of an atmosphere of teamwork, she said.
"I miss the kids, but I enjoy being treated like I'm valued."