Think about the people who make decisions about your salary and health benefits, your retirement, the educational requirements for your profession, the amount of money your school will receive, and the standards your students must meet to graduate.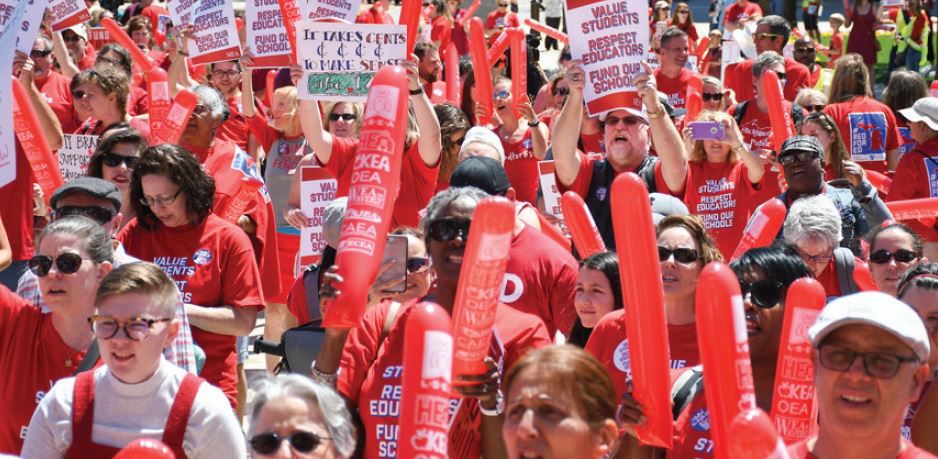 What do these people have in common? They're all elected officials — from your local school board to the state Capitol and from Congress to the White House.
Legislative advocacy
Whether we like it or not, every education decision is a political decision — and these decisions matter when it comes to our careers, our students and our own livelihoods.
Through legislative advocacy, MEA gives us a voice at the state Capitol in Lansing, from the Legislature to the State Board of Education and beyond. Our union has a well-earned reputation as Michigan's leading advocate for public educators and their students.
Political action and mobilization
In addition to monitoring legislation and advocating for policies that can improve the lives of educators and our students, MEA also tirelessly works to elect friends of public education to local, state and national offices.
The candidates recommended by MEA are chosen by everyday members who sit on local and statewide screening committees. After the local committees make their candidate recommendations, MEA's skilled in-house consultants work to mobilize MEA members and our allies, so we can take action and make our voices heard — loud and clear.
TIP: Learn how you can get involved by contacting MEA Public Affairs at publicaffairs@mea.org or (517) 337-5508.