To protect, advocate, and advance the rights of all education professionals to promote quality public education for all students.
Through collective action, MEA will make changes that impact the public education and political landscape to improve the lives of students and educators.
The product of extensive work by MEA governance and staff, MEA's Strategic Plan lays out specific directions and outcomes to guide our work as a union in accomplishing our mission.  Read the full strategic plan here.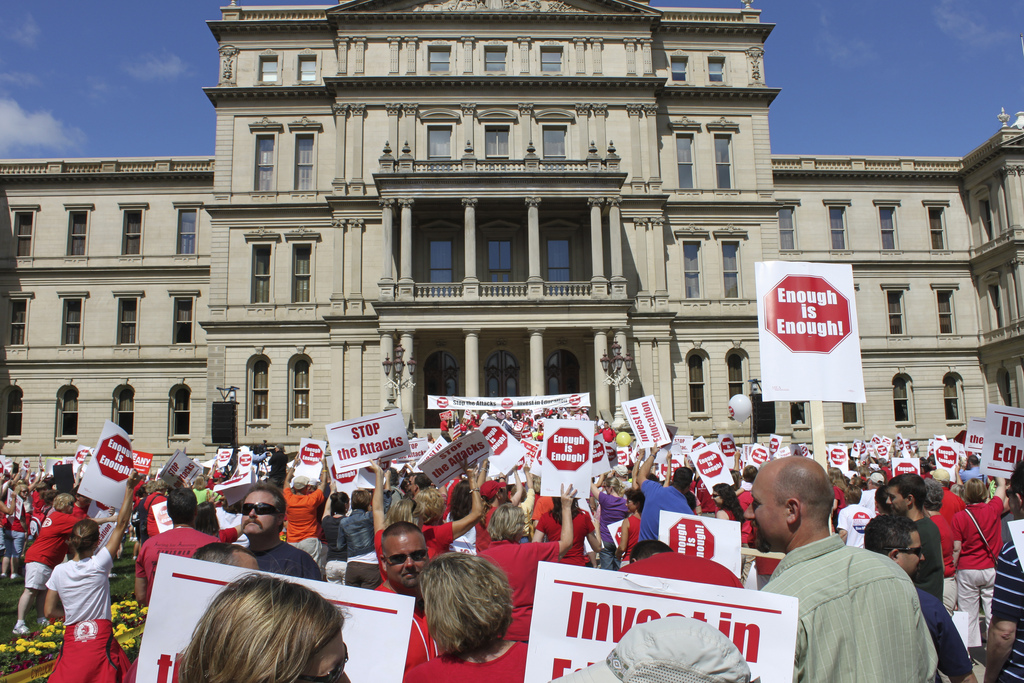 The Michigan Education Association (MEA) is a self-governing education association, representing about 120,000 teachers, education support professionals and higher-education employees throughout the state.
MEA started in 1852 as the Michigan State Teachers Association with 20 teachers in Ypsilanti. Today, headquartered in East Lansing, we are the largest single public employee union in the state.  We are also affiliated with the National Education Association. Since our beginning, public school employees have joined together to win and protect basic rights that help ensure they are treated with the fairness, respect and dignity they've earned.
Through collective action, MEA is dedicated to the purpose of serving our members' employment goals, interests and needs, while advocating for quality public education.
Together, we are Champions for Education.
MEA Brand and Logo Information