Join Us and Apply for Membership Today!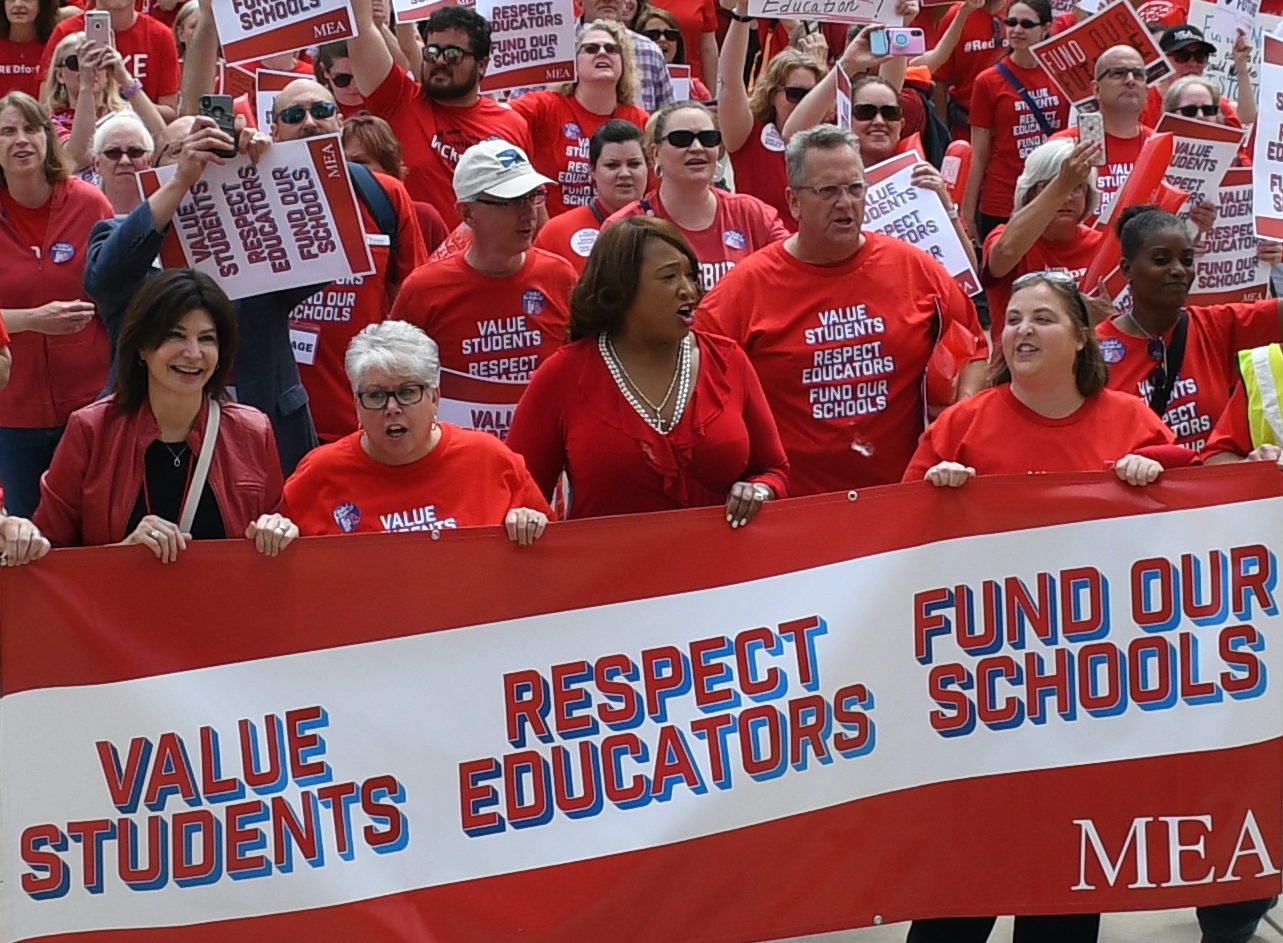 Be a Champion for Public Education
Become part of the Michigan Education Association and our movement to improve public education and advocating for better salaries, resources and respect for school employees. Together we are the biggest and loudest champions for our schools, our students, and ourselves.
Why Join?  Learn more about the advantages of being an MEA member.
More about MEA Membership for Active Education Employees
Most MEA members are active education employees who work within a bargaining unit represented by MEA under either state or federal labor law.  Members within that bargaining unit are part of a "local association" – membership is unified across the local, state and national levels, so joining MEA means you're also joining your local and the National Education Association. MEA has more than 1,100 locals representing teachers (EA) and education support professionals (ESP) at school districts, higher education institutions and other education-related employers across the state of Michigan.
To learn more about the local you'll be joining, contact your local association president, membership chair or building representative (ask a colleague in your workplace who is a member and they can help put you in touch with them).  You can also contact your local MEA UniServ field office or call the MEA Help Center at 866-MEA-HELP (866-632-4357) – or use the live chat in the upper right corner of this website). Contact any of those sources for help in filling out either the online membership form or one of the PDF forms below (to determine which of the PDF membership forms you need to fill out, ask how your local pays dues):
Download and complete the form, print and sign it, and then mail it in to MEA Membership, 1216 Kendale Blvd., P.O. Box 2573, East Lansing, MI 48826-2573.
Want to organize with MEA?
If you work in a school employee group not represented by MEA but are interested in organizing with us, please call us at 800-292-1934 and ask for Organizing Consultant Jacob Louks (jlouks@mea.org).
Dues
Dues for your local, MEA and NEA are set annually by members who are elected to the governing body of those organizations. Learn more about current dues amounts and how they are calculated.
Other MEA Membership Categories
All resignations must be submitted in writing (signed and dated by the member) by mail to MEA at P.O. Box 51, East Lansing, MI, 48826, or via email to resignation@mea.org.