Click here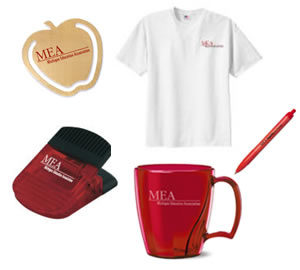 to order gifts, apparel, promotional and event items, such as pens, pencils, buttons, tote bags and coolers, mugs, banners, shirts, hats, jackets, and much more. All items are union imprinted in the USA and can include the MEA logo or your custom imprint.
If you can't find what you're looking for, contact Amy Smith at amy.smith@keystonemillbrook.com.
---
American Education Week
American Education Week, November 13-17, and National ESP Day, November 15, provide an opportunity to honor all of us who have dedicated ourselves to making public schools great for every Michigan child.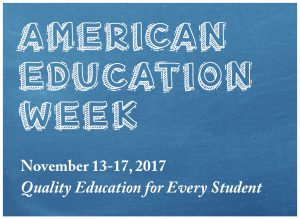 We hope that all school employees in every school building across the state will use this observance to show pride in the profession and celebrate our accomplishments.
MEA has developed materials to help you make American Education Week a memorable one for your association and your members. The materials feature the message, "Quality Education for Every Student."
Click here to order materials
Orders must be received by October 6, 2017 and will ship by the end of October.
If you have any questions, please contact Eleanor Mustafa at eam@mea.org or 800-292-1934, ext. 5463.
---