Education is a lifelong endeavor and educators are committed to continually improving their practice, regardless of their role.  Learn more how MEA helps with continuous professional development for members of all types, including for teachers and education support professionals.
The Latest:
SCECH Eligible Micro-credentials – A micro-credential is a short, competency-based recognition that allows an educator to demonstrate mastery in a particular area/skill. Upon successful submission of evidence, an educator is awarded an encoded, digital badge that can be shared with an employer, on social media, on a resume, etc. Micro-credentials are not traditional PD courses; rather, they are self-directed project based professional development.
National Board Certification – MEA members pursuing National Board Certification can access SCECH credit and scholarship opportunities through MEA.
Have you joined the MEA Center for Leadership & Learning's Facebook private group exclusively for members? Request access now.
Professional Development News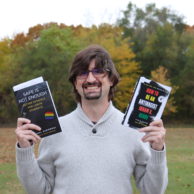 By Brenda Ortega MEA Voice Editor When Dawn Weaver facilitates trainings or discussions around race, she talks with educators about the importance of creating "windows and mirrors" in their classroom practice. Dawn Weaver "I've always tried to have representation—not just for African-American students but any marginalized individuals—and make sure that everybody in my class is seeing themselves and seeing others," the MEA…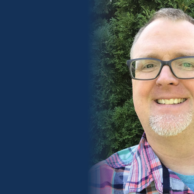 By Brenda Ortega MEA Voice Editor When the COVID-19 pandemic hit Michigan last March, MEA member Chris Thomas found himself in a unique position to help other educators in the district where he worked – Ann Arbor – get up to speed in figuring out how to deliver remote learning. Chris Thomas Now he's doing the same for thousands of…
MEA tools and training can assist members in navigating the teacher evaluation system. A training cadre is available to visit local associations to deliver the latest information about the law's requirements and specific state-approved tools used by local districts, and to provide access to Michigan Department of Education resources related to evaluation. The training includes methods for educators to take…