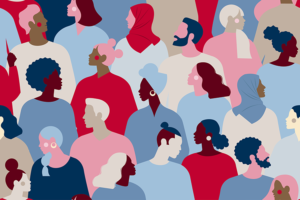 MEA is committed to social justice for Michigan students, school employees and the public at large. Education can be a powerful force for change and MEA members, as educators, can foster that change in our communities and our schools.
As MEA's platform states, "Every person, regardless of race, color, creed, gender, sexual orientation, national origin or physical, mental or emotional disability, has the right to equal opportunity for education and employment and equal rights of citizenship as established in the nation and state by the constitutions, statutes and judicial decisions."
The Latest:
NEA Racial Justice Webinars – Advancing racial and social justice is critical towards meeting NEA/MEA's organizational policies and goals. A central component of this work is ensuring that the education profession properly represents the diversity of our nation by recruiting, retaining and supporting educators of color. The NEA Center for Organizing, in collaboration with the NEA Center for Social Justice, will host a series of webinars for Early Career Educators centered around racial and social justice, specifically focusing on supporting educators of color. We hope to assist educators in understanding the effects of injustice on their ability to effectively teach in the classroom and how it manifests in various ways in a school environment. While these sessions are geared toward early career educators, members at every stage of their career are welcome.  SCECH eligible for MEA members in good standing.
On Monday, Michigan Attorney General Dana Nessel led a coalition of 23 attorneys general from across the country urging the U.S. Departments of Education and Justice to reinstate and expand 2014 guidance designed to help public schools meet their obligations under federal law to administer student discipline equitably. In a letter to U.S. Secretary of Education Miguel Cardona and U.S.…
View All