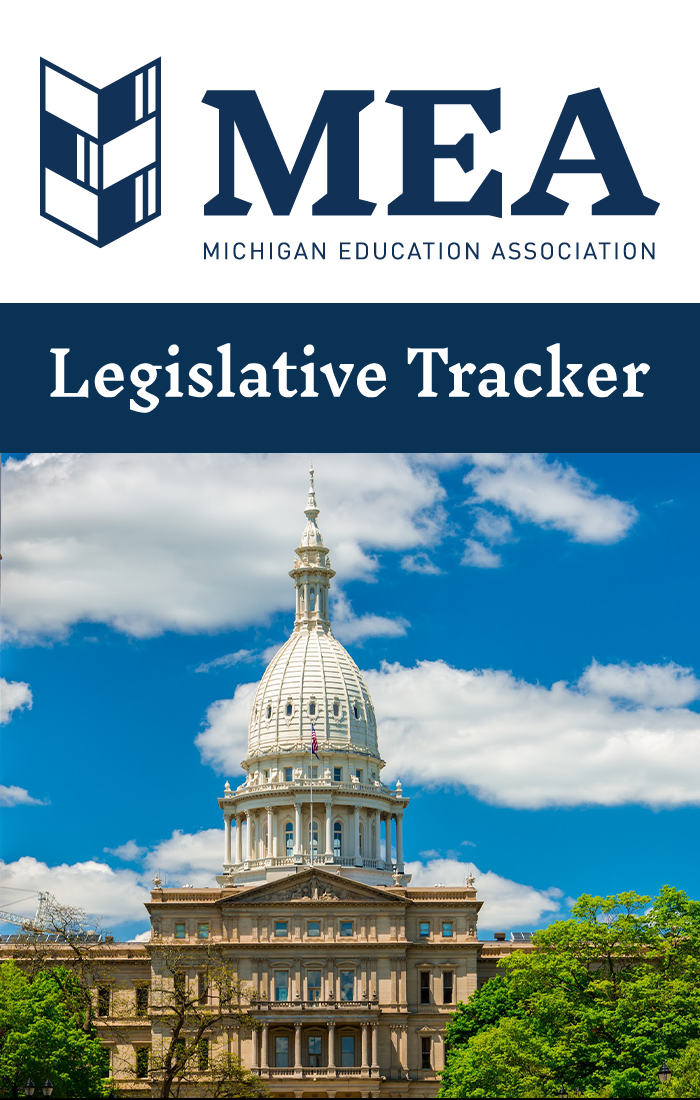 Interested in keeping up with key education and labor legislation in Lansing? 
Welcome to the MEA Legislative Tracker!
Using Gongwer's bill tracking platform, we have created several reports that track bills by topic and current action. Use the links below to access status reports for legislation you're interested in (clicking each link will launch a new window):
Collective Bargaining / Union Rights
Education Support Professionals
All MEA-Tracked Legislation (warning: long report)
(User note – While a Gongwer login is NOT required to view these reports, clicking on bill numbers or other links in the report will prompt you to log in. However, if you click on "Text & Analysis," you'll be taken to the appropriate page on the Michigan Legislature website to learn more without having to log in or subscribe to Gongwer.)
Have any ideas on other groups of legislation you'd like to see MEA track? Let us know at publicaffairs@mea.org.