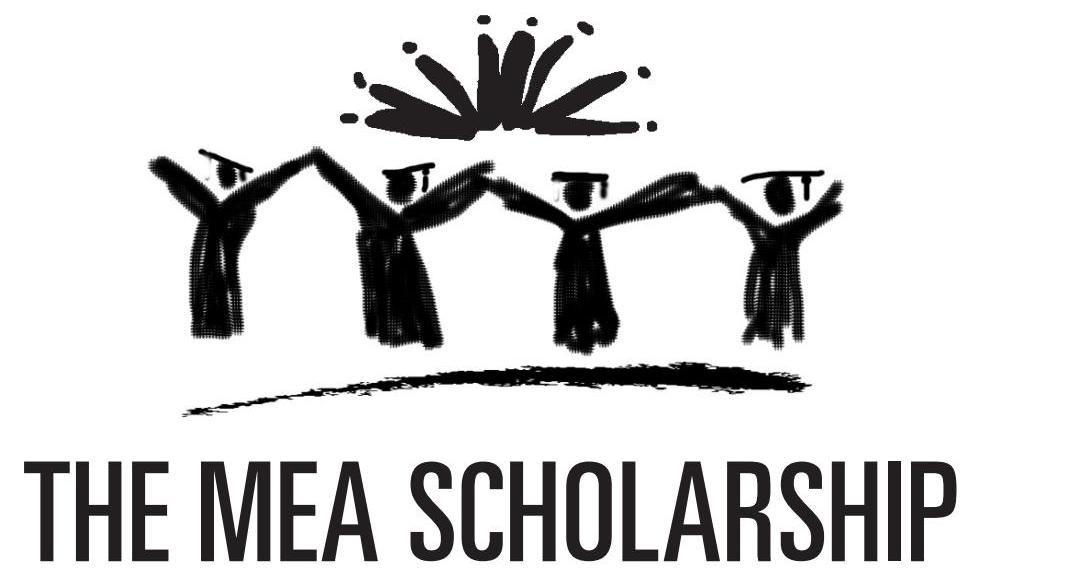 Educational Opportunity
Provided by the Members, Staff and Friends of the
Michigan Education Association
The Scholarship
The amount and number of scholarships offered each year shall be determined by the trustees of the MEA Scholarship Fund. Such scholarships may be offered on a renewal basis limited to four times in a five-year period.
The deadline to apply is February 15, 2024. 
2023-24 MEA Scholarship application
Eligibility Criteria
Dependent of MEA member or MEA-Retired member in good standing.
Graduate of a Michigan public high school or private high school that has an MEA bargaining unit. (Diploma must be received in the year of application.)
Will attend or is currently an undergraduate student of a Michigan public community/junior college, four-year degree-granting institution, or vocational training institution that grants a degree, certification or license. Those attending the following private institutions ONLY are also eligible: University of Detroit–Mercy; Adrian College; Finlandia University; and Albion College. (The aforementioned private institutions are existing local MEA affiliates.)
Note: Children of MEA officers, fund trustees, and MEA staff are not eligible.
(A child of an MEA, MESSA or MEA-FS staff person is eligible if the other parent is an MEA member in good standing).
The scholarship will not be awarded for the purpose of working on a post-baccalaureate degree.
Beginning in 2022-2023, MEA will offer an additional scholarship meant to encourage and support the continued education of members of the BIPOC (African American/Black, American Indian/Alaska Native, Asian/Pacific Islander or Hispanic/Latinx) community to further the belief that a diverse society enriches all individuals. Applicants for the BIPC Scholarship must identify as a member of a defined BIPOC group as listed above.
Selection Criteria
Priority is given on the basis of:
Academic achievement
Extra-curricular activities
School and community service
In addition:
Scholarship determination will be made strictly on the merit of the applicant's performance against the above criteria. The selection and award of scholarships is a nondiscriminatory process.
MEA Scholarships will be awarded by the trustees of the MEA Scholarship Fund. This body is composed of MEA members and persons appointed from the general public. The fund is financed through the voluntary contributions of the members, staff and friends of the Michigan Education Association.
Method of Application
Eligible students seeking the scholarship can download the application here: 2023-24 MEA Scholarship application.
Funding
The "MEA Scholarship Fund" is financed through the voluntary contributions of the members, staff and friends of the Michigan Education Association.
Such contributions may be made by check or money order payable to the "MEA Scholarship Fund" and mailed to:
MEA Scholarship Fund
Michigan Education Association
P.O. Box 2573
East Lansing, MI 48826-2573
Your contribution is tax deductible and you will receive a written receipt and acknowledgment.
The Michigan Education Association is an organization dedicated to the principles of public education, advancement of quality education, and security of the rights of education employees. There are approximately 120,000 members of MEA, who are public K-12 teachers and education support professionals; higher education faculty and educational support personnel; employees of intermediate school districts; and MEA-Retired members.
Founded in 1852, the MEA was organized initially as the Michigan State Teachers Association, with 200 members. By the 1920s, local teacher organizations generated increased activities by the association to improve the welfare of the profession. It was at that time that the name was changed to Michigan Education Association.
During the 1950s and 1960s the MEA became an aggressive statewide force for teacher rights and welfare, as well as other professional concerns. In 1984, active membership was expanded to include education support professionals. This brought together one of the largest single unions representing education employees.
Throughout its long history, MEA has remained committed to quality education and retains a prominent leadership position as a strong advocate for public education. As one means of demonstrating its commitment to public education, the MEA has established and offers the MEA Scholarship.