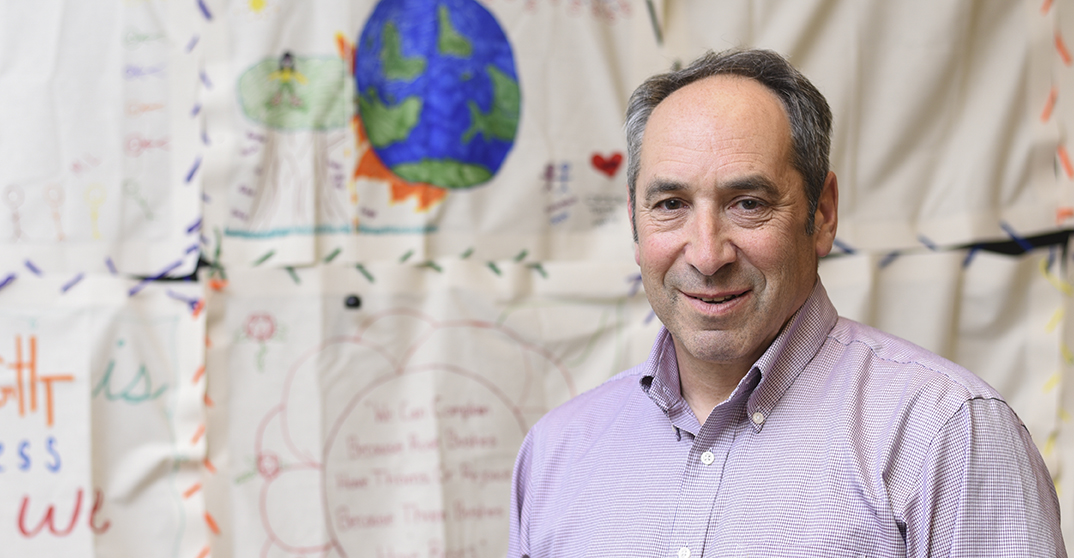 MEA member Robert Lurie feels a special connection to Anne Frank, the Jewish teenager whose diary became a classic of world literature after she perished in the Holocaust.
Lurie's father was a Jewish American soldier who fought in World War II to liberate Anne and others, and his mother – who just turned 90 – was born within months of Anne. His parents, both social activists, encouraged him to pursue human rights work focused on education.
Lurie has spent more than three decades educating students in Lansing about world history, cultures, and issues in ways that promote not only understanding but connection and engagement. Soon he will receive national recognition for his efforts.
"Although Anne's voice was silenced prematurely, over the last 35 years, quietly, in my school and community, I have persistently used my voice to inspire thousands of students to use theirs," Lurie wrote in an essay about his teaching philosophy.
The Waverly High School history teacher and instructional coach will receive the Spirit of Anne Frank Award as national Teacher of the Year at a June ceremony in New York City. The honor is bestowed by the Anne Frank Center for Mutual Respect.
Lurie believes in exposing students to experiences through travel and human connection. His students have met or spoken with the grandson of Mohandas Gandhi, an American witness to the Rwandan genocide, South African cleric and activist Desmond Tutu, and others.
Lurie never expected to receive an award for doing the work he loves, but the experience has been emotional, he said. "I feel kind of like I'm carrying the flag for lots of outstanding educators and people that have supported me."
Waverly High School is a diverse school made up of students from many racial, ethnic, religious, and national backgrounds, but Lurie's leadership has made it a place of community and connectedness where a global perspective is embraced, said Principal Chris Huff.
"The education that Robert delivers to students is not just reading out of a book but applying what is learned so the world makes sense," Huff said. "It really is a model for the rest of our country, particularly when you see some of the things that are happening in the news."
Read more of Robert Lurie's story in the August-September issue of MEA Voice magazine.