Standing Together for Gun Safety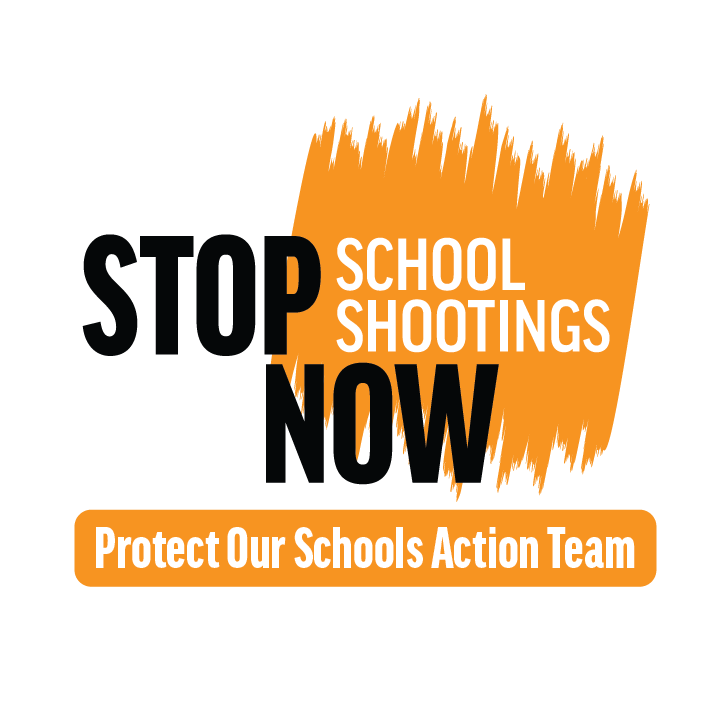 We are tired of watching gun violence cut short the lives of students and educators.  Elected officials must take action NOW.
Contact Michigan Lawmakers Today
Contact your state lawmakers to urge action on common-sense gun safety reforms. After Oxford and MSU and too many other instances of gun violence in our schools, it's time for action to address this scourge affecting our students and educators.
Join the Protect Our Schools Action Team
We need your help. Join a growing group of educators who are committed to taking action to protect our students and colleagues. Sign up today for the Protect Our Schools Action Team.
Order an orange MEA gun safety advocacy shirt
Orange is the national color for gun safety, which is why MEA has special orange shirts available to show your support for the cause as an educator. Get yours today.
---
From MEA on Gun Safety
MEA Voice Oct. 2023 Cover Feature: Educators' universal worries: student mental health, behavior
Governor signs commonsense gun bills into law, while House passes extreme risk protection orders
In the wake of MSU shooting, loss, grief, anger and activism
MI Dem leaders, advocates joined by Gabby Giffords to support gun safety legislation
Labor Voices: This time, there's a will to act to protect students from gun violence
Bill packages propose significant gun safety reforms
In the shadow of fatal shooting at MSU, advocates push for change
From MEA and MSU Administrative Professionals Association Presidents on Monday's tragic shooting on MSU campus
Resources for talking with students about school violence
Whitmer to Dixon: 'Do you really think books are more dangerous than guns?'
MEA Members Support Rational Gun Safety Reform in the Wake of School Shootings
MEA Voice: Students Organize Marches Across U.S.: 'Enough is enough – we demand change'
MEA Voice Letter to the Members: Where we stand on gun safety
MEA President Paula Herbart in The Detroit News: We must stop watching and start acting to protect our kids
Message from MEA President Paula Herbart about the Texas shooting
#OxfordStrong – MEA Coverage of the Oxford tragedy
---
Other Resources:
Everytown for Gun Safety's BE SMART Gun Safety Framework
National "Protect Our Schools" Resources
Michigan Gun Violence Dashboard
Polling Shows Broad, Bipartisan Support for Gun Safety Measures
EPIC-MRA: New Poll on Gun Safety Issues and Proposals
MEA President Paula Herbart in The Detroit News: No excuse for lawmakers to oppose popular and reasonable gun safety laws
State Board President and Superintendent in Bridge Michigan: What is Michigan's legislature doing to prevent another Oxford?
Michigan Gun-Safety Ranking from Everytown for Gun Safety
Michigan is in the middle of the pack in both its gun law strength and its gun violence rate, and does not have a recent track record of passing meaningful gun safety legislation. Learn more.
A Plan to Keep Students Safe
School is the last place where kids should have to worry about gun violence. Our children deserve better. Our country deserves better. Learn more from Everytown for Gun Safety about how to stop shootings and gun violence in schools.