Food service workers raise voices to ensure students don't go hungry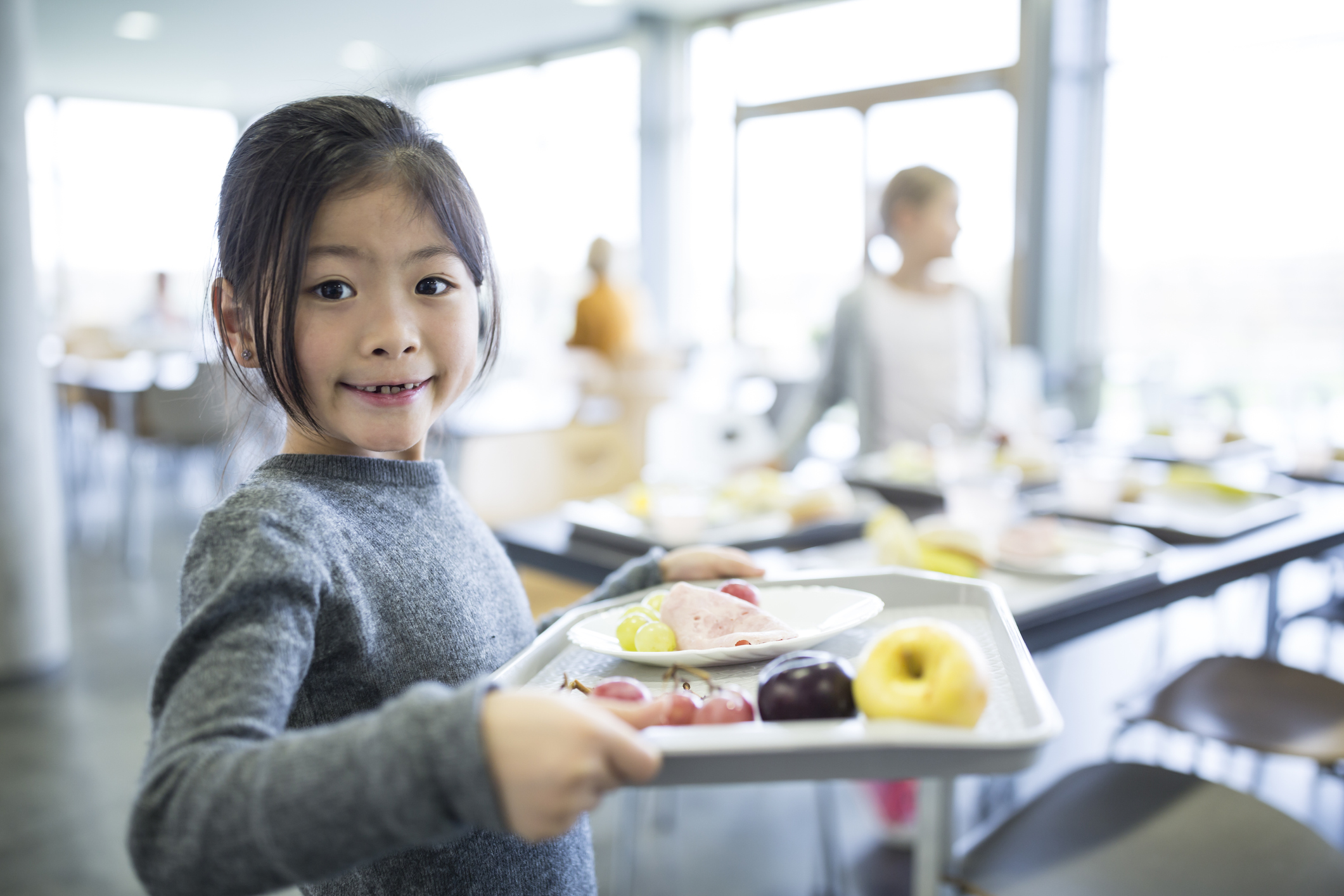 Gov. Gretchen Whitmer's team convened a conversation in July with food service professionals and MEA members from across the state to begin discussing the logistics around the universal free school meal program included in the recent state education budget.
Veteran food service professionals, who nurture deep bonds with students, voiced their excitement about ensuring no kid goes hungry in Michigan schools. It was evident that the staff who feed our students every day care deeply for the "kiddos," as many affectionately referred to the children in their care, and it pains them to see any child go hungry.
"We're doing this job because we care about the kids," said Lisa Crites, a teacher-turned-food service professional in Okemos and Vice President of her local union. "When we see a kiddo going hungry, the lowest paid employees at the school start pooling money out of our own pockets to make sure they can eat."
Beyond just putting something in their stomach, Crites is hopeful that this new program will help ensure students are getting a healthy, balanced diet.
"One of the advantages is going to be the opportunity to try a school lunch they haven't had before. Our school lunches are full of fruits and vegetables and that's going to add healthy variety to their meals."
But the challenges of this ambitious new program loomed large. During the meeting, which included representatives from the Michigan Department of Education, workers voiced concerns regarding the challenges of an unsteady food supply chain, storing mountains of food, and racing the clock during increasingly shorter lunch periods. Above all else, staffing levels were clearly at the forefront of everyone's mind.
"To serve the kids, we have to have staff," said Rose Ann Everhardt, a member of the Plymouth-Canton Cafeteria Association. "We want to feed these kids and we want to do a good job, but if we don't have the staffing, how are we going to do it? Staffing is a very big thing."
Everhardt's fear is that, "September is going to come, and we're going to still have the same amount of staff and we have to get done double the work that we were doing last year…that's what's scary."
The fact that Gov. Whitmer's office is listening to these concerns from the front lines provides hope for the education support professionals who shared their expertise at the meeting.
"Having folks in the governor's office who want to hear about the challenges we face and how to solve them is a great new development," said Roy Freeman, a Dowagiac custodian who sat in on the meeting in his role as MEA Education Support Professional Caucus President.
"We have a seat at the table. Our voices are being heard. That, in and of itself, makes a big difference. Together, we can find solutions so ESP can deliver on this great new program to ensure no student goes hungry."
Stay tuned to MEA.org for updates about how this free school meals program is implemented. Have ideas? Post a comment below!