MEA and Wayne State University Welcome Our Next Gen Teachers
A diverse group of 37 high school students spent two weeks of their summer break at Wayne State University's Next Gen Teachers program, a partnership with MEA that introduced the young people to a potential career in education.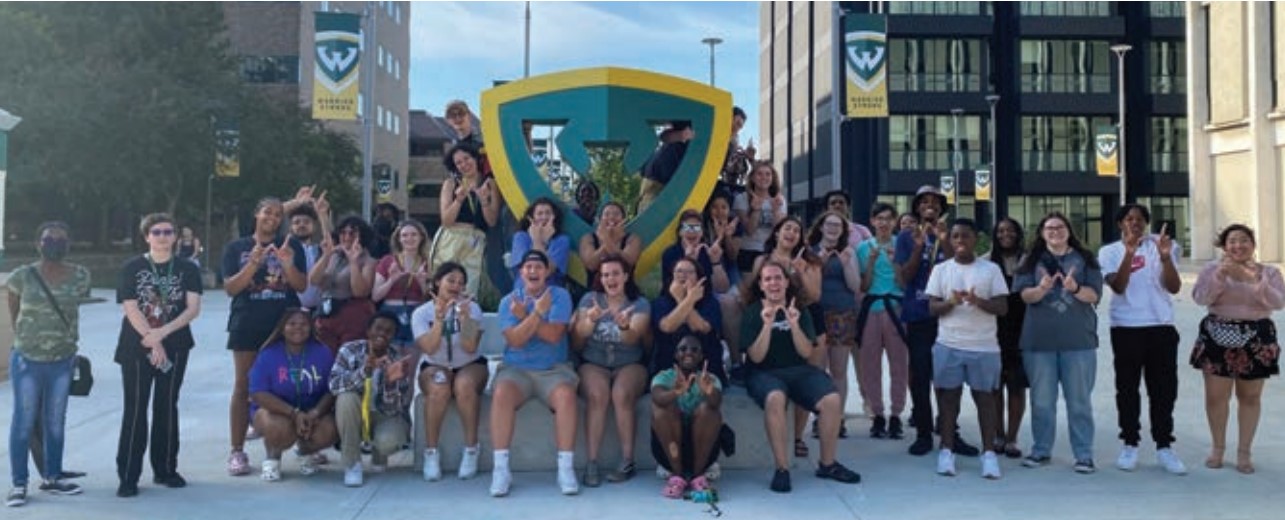 Chosen from more than 200 applications, the students from 29 high schools in Michigan and Illinois stayed in a dormitory on the Wayne State University campus as they participated in three workshop series and several field trips, made possible by an NEA Great Public Schools grant.
"Every single participant was different and special in their own way; I learned something new every day and not just from workshops but from my peers," said participant Alysa Brown, a senior at Utica Stevenson High School.
The Next Gen participants engaged in campus tours and a student panel discussion led by the Wayne State University Aspiring Educators of Michigan (AEM) Chapter.
"Next Gen was an amazing program that gave students the opportunity to dig deeper into what being a teacher really is," said Abriana White, an elementary education major at Wayne State who is this year's statewide AEM vice president and a Next Gen leader.
The students completed three workshop series on the topics of cultural competency, college readiness, and teacher preparation. They also experienced Detroit through visits to the Detroit Institute of Arts, the Detroit Historical Museum, Belle Isle, a cruise on the Detroit River, and a Detroit Tigers game.
A highlight of the week was a trip to Brenda Scott Academy, part of the Detroit Public Schools Community District, where participants were able to put their new skills to work by teaching a lesson they developed to students.
"The Next Gen participants were exhilarated by this experience and the Brenda Scott students were enthralled with their guest teachers," said Annette Christiansen, MEA's AEM organizer.
Next Gen participants presented their takeaways from the experience at a celebratory ceremony, which included their families and culminated in Wayne State University offering assured acceptance to the 22 rising seniors.
The NEA grant provides funding for two additional years of the Next Gen program, and MEA is excited to continue partnering with Wayne State as part of its work to support public education and ensure students have access to great teachers who reflect the diversity of the state, Christiansen said.
"What started as a dream two years ago to engage high school students interested in pursuing careers in education culminated in an amazing program with excellent results," she added. "Based on what I've seen, the future of public education in Michigan looks bright."