Visionary education budget creates programs to recruit teachers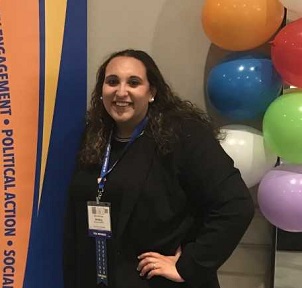 Gov. Gretchen Whitmer recently signed a historic education budget that will alleviate many of the hurdles facing those who are considering a career in education but can't afford it.
In addition to a monumental increase to education funding as a whole, the 2022-23 education budget includes:
$305 million for a Future Educators Fellowship to provide grants of up to $10,000 per year for students in teacher prep programs who commit to being teachers in Michigan after graduation.
$50 million for stipends for student teachers, providing up to $9,600 per semester to help with tuition, living expenses, childcare and other costs associated with student teaching.
$175 million for "grow your own" programs for districts to recruit and train teachers from the ranks of paraprofessionals and other support staff. Allowable expenses will include tuition and fees, books, testing fees, travel and a substitute employee salary.
School districts are desperately searching for the best and brightest to lead classrooms, but the prospect of crushing student debt and unpaid student teaching discourage many from pursuing their passion to become educators.
"The extra requirement of working full-time in a job that didn't pay was difficult," says outgoing Aspiring Educators of Michigan (AEM) President Brittany Perreault, who just completed her student teaching. "For a lot of my friends, unpaid student teaching was just one more thing that could push them away from the profession. I know people who had to regularly choose between buying a meal and buying gas, and others who left the program because working without pay simply wasn't an option."
Maya Murray, a Michigan State University student studying elementary education and the incoming AEM president, says a yearlong unpaid teaching internship is "not a viable option for many students."
"I've had classmates who end up in different states because of programs that are more economically feasible for them," Murray says "Grants like these that support future educators will retain students in statewide college programs and relieve economic barriers to joining the profession."
MEA worked closely with Whitmer and legislative leaders to shape the new programs to ensure they can alleviate financial hardships for aspiring educators.
"Senate Democrats worked hard to ensure that a plan for teacher recruitment made it into the budget," says state Sen. Dayna Polehanki, a Livonia Democrat and former teacher. "We are pleased to see some of our ideas come to fruition, as there is not much more important than rebuilding Michigan's teacher pipeline."
These visionary programs are part of a final budget that invests a record $19.6 billion on PreK-12 schools, $530 million on community colleges and $3.5 billion on universities — all without raising taxes.
MEA will continue to share information on how these programs will be administered once more details are available.