Register now for "Open Doors" fall webinars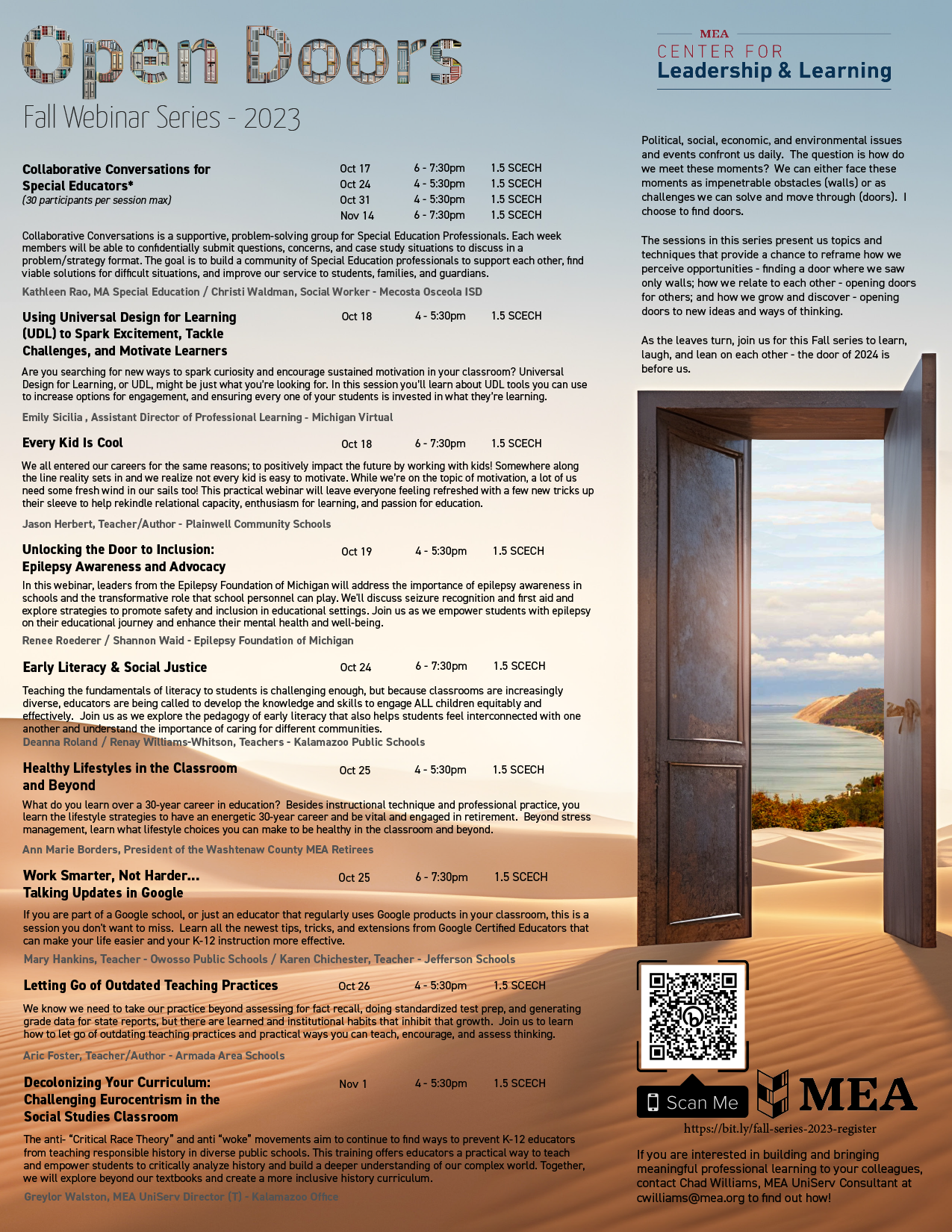 Political, social, economic and environmental issues and events confront us daily. The question is how do we meet these moments? We can either face these moments as impenetrable obstacles (walls) or as challenges we can solve and move through (doors). I choose to find doors.
The sessions in this series present us topics and techniques that provide a chance to reframe how we perceive opportunities – finding a door where we saw only walls; how we relate to each other – opening doors for others; and how we grow and discover – opening doors to new ideas and ways of thinking.
As the leaves turn, join us for this Fall series to learn, laugh, and lean on each other – the door of 2024 is before us.
Full descriptions of the sessions and dates can be found here.
SCECH credit and certificates of completion are available.
All sessions will be held over Zoom and you will receive a Zoom link upon completion of registration.