Whitmer Tucks Poetry in Her Budget Proposal
By Glen Young
English department chair
Petoskey High School
Educators in Michigan are certainly nodding agreement at Gov. Gretchen Whitmer's Fiscal Year 2021-2022 budget proposal. We ELA types, however, have an added reason to applaud Whitmer's plan.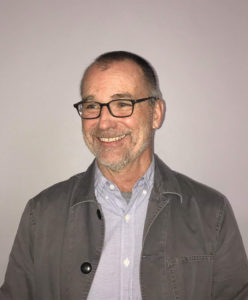 Along with per-pupil funding increases and Early Childhood improvements, Whitmer proposes a line-item for Poet Laureate, a writer "who will travel the state, meeting with teachers and students to promote poetry, the spoken word, and literary arts in a generation of young students."
Chelsea Lewis, Whitmer's deputy press secretary, says the appointment of a state laureate "will increase the conversation and appreciation surrounding reading and the writing of poetry."
This is the proverbial 'no brainer.' There is already a tradition of laureates in Michigan. The Upper Peninsula boasts a regional poet, while some cities, such as East Lansing, elect or appoint laureates. Extending the position to a state‑wide post, with education as the focus, is a natural next step.
Poet and Michigan State University literature professor Anita Skeen understands the value of appointing a state laureate, which would put "poetry out in front of people."
Skeen also applauds the idea of concentrating the laureate's efforts on school activities. "People need to come to poetry earlier in life," she says, because poetry "teaches them about language; teaches them about empathy; teaches them about diversity." And if poetry comes to students earlier in their academic experiences, "they're going to love it their whole lives."
Michigan is among a dwindling number of states without a laureate. Currently 46 states have laureates. New Mexico is the latest to create the position, though as of yet it is unfilled. According to the Library of Congress, Michigan's last laureate was Edgar Guest, who held the post from 1952-1959.
Poetry proponents do not lack for evidence that verse—all literature in fact—provides therapeutic benefit to those under stress. Nor do we lack evidence every day of the growing numbers of our students plagued by depression, anxiety, or other mental distress. That poetry can help soothe is all the more reason a laureate working in schools is a wise move.
Michigan's rich literary history, punctuated by the dynamic sounds of contemporary poetry, makes selecting a laureate all the easier. For example, Detroit's Inside/Out Literary Arts collective includes plenty of poets who would make fine candidates. If Governor Whitmer prefers a poet from farther outstate, Northern Michigan University professor Patricia Killelea or Grace Carras, an outstanding spoken word poet from Midland, would also be great choices. There are plenty of worthy writers everywhere from Monroe to Marquette.
Naysayers are likely to decry Whitmer's idea by claiming the money might be better spent to "fix the damn roads."
Instead of attacking the governor's combination of arts and education, however, let's remember how Lawrence Ferlinghetti tells us in Poetry as Insurgent Art, "The state of the world calls out for poetry to save it."
Our students' well-being is the critical value on any balance sheet, making the Governor's proposal to establish a Michigan Poet Laureate a solid response to this call.
Glen Young is secretary of the Petoskey Education Association.