Applications to open for brand new Fellowships for Future Educators, Stipends for Student Teachers
Gov. Gretchen Whitmer announced today that applications for $10,000 scholarships for up to 2,500 future Michigan educators and $9,600 payments for student teachers will open on Monday, Oct. 31.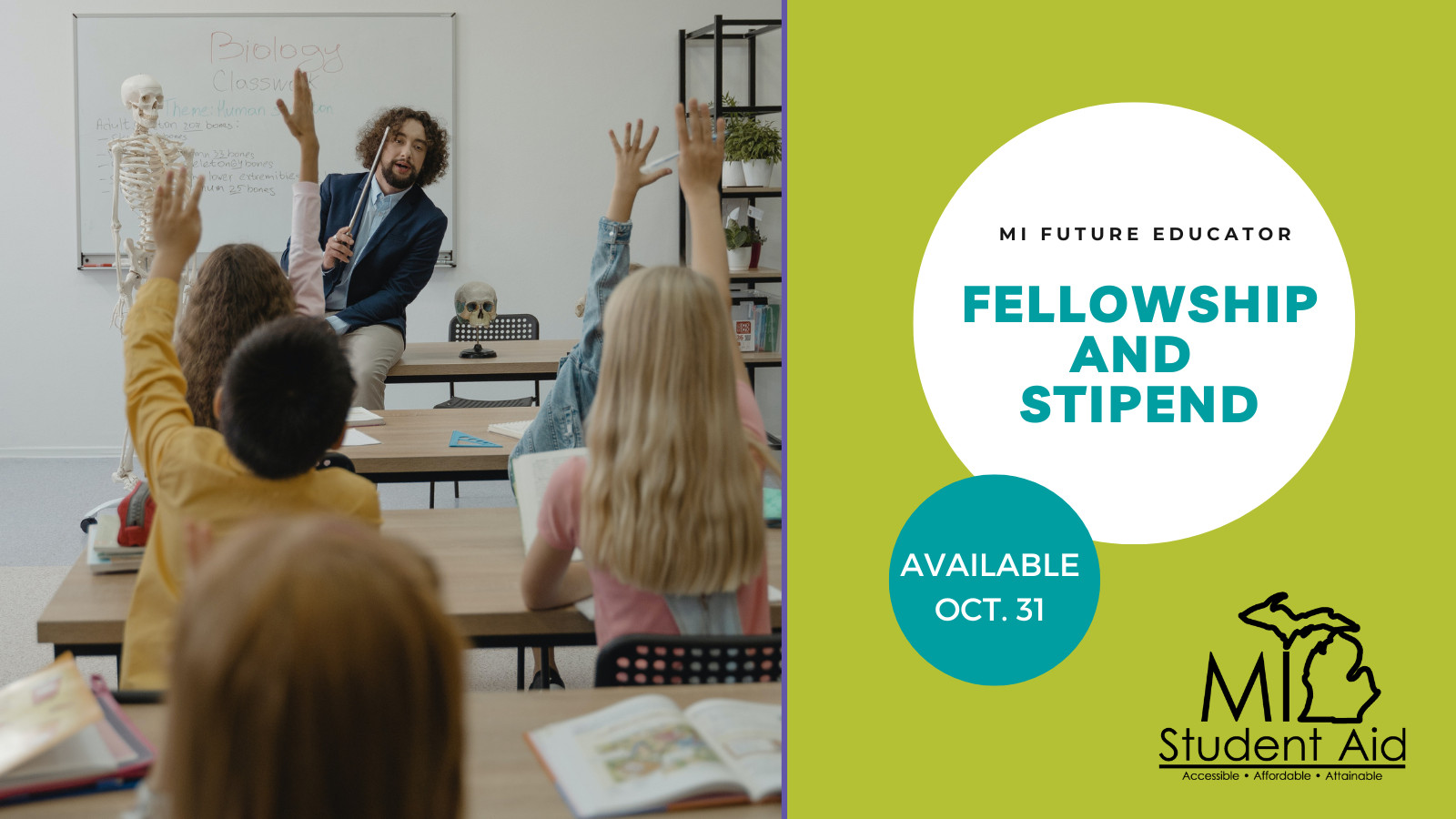 The innovative programs, included in the state education budget signed by Whitmer in July, aim to lower the cost of higher education so the state can train and hire more qualified teachers to address the educator shortage.
Getting this done will help bring down class sizes and provide support for students. The historic bipartisan 2023 education budget also included the highest state per-student investment in Michigan history and record investments in school infrastructure, mental health, and school safety.
"MI Future Educator Fellowships will help up to 2,500 aspiring teachers every year by lowering their cost of higher education by $10,000," Whitmer said. "I am proud that we came together to fund this fellowship in our bipartisan education budget, proving that we can work across the aisle to ensure every kid, in every district has excellent educators."
MEA President Paula Herbart praised the programs for helping to take down a barrier that prevents many young people from choosing teaching as a profession. "We are excited to see these programs put into place and to welcome the newest generation of leaders into teacher preparation programs across the state," Herbart said.
MI Future Educator Fellowship
The MI Future Educator Fellowship offers aspiring teachers a scholarship to eliminate or lower the cost of tuition while they train to be educators. Awards cover the cost of tuition and fees up to $10,000 and are renewable for up to three years. Students who receive the award commit to teaching in Michigan classroom for at least three years after graduation.
To be eligible, future educators must apply through the MiSSG Portal, submit their Free Application for Federal Student Aid (FAFSA), and:
Be working toward their first teacher certification
Start teacher training in fall 2022 or later
Must have earned at least 56 semester credits or 84 term credits
Have a 3.0 GPA or higher
Be a Michigan resident
For full eligibility requirements and to apply starting October 31st, visit Michigan.gov/mistudentaid. Scholarship funds are limited and will be awarded on a first come, first served basis.
MI Future Educator Stipend
The MI Future Educator Stipend provides compensation for full-time student teachers. Starting fall 2022, student teachers can earn $9,600 while they complete their final semester(s) of teacher preparation.
To be eligible, student teachers must apply through the MiSSG Portal and:
Be participating-full time in required student teaching coursework in Michigan
Be unpaid by their local district
For full eligibility requirements and to apply starting October 31st, visit Michigan.gov/mistudentaid.
Help is available
For more information or help applying for the Fellowship or Stipend, visit Michigan.gov/mistudentaid or contact MI Student Aid at mistudentaid@michigan.gov, 1-888-447-2687 or @mistudentaid on Facebook, Twitter, and Instagram.