DeVos is trying to sneak voucher scheme through back door
For more than 20 years, Betsy DeVos has tried to enact school vouchers in Michigan to drain tax dollars away from public schools toward private and religious schools. The only problem was she couldn't get her plan past voters, who shot it down by a 69-31 margin in 2000.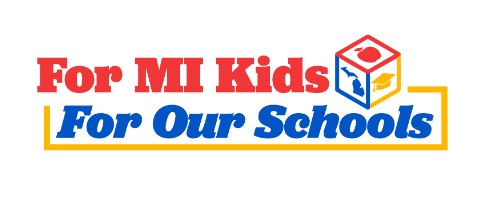 Now DeVos thinks she's figured out a way to jam her desired school voucher scheme into law while circumventing both the will of voters and Gov. Gretchen Whitmer's veto pen – by exploiting a loophole in state law.
DeVos' group, deceptively named "Let MI Kids Learn," submitted petition signatures to the Board of State Canvassers after the June 1 deadline for getting an initiative on the ballot. Why turn in signatures late? Because the group never intended to bring the matter before voters this fall.
Instead they will try to get the Legislature to adopt the measure directly, a move that can't be vetoed by Whitmer. The maneuver could be attempted after the November election and before the new Legislature is seated, during what's known as the Lame Duck session in late December.
According to financial disclosure reports filed in July, the DeVos group pushing for passage has raised more than $8 million for the signature gathering and campaign – more than half of which has come from DeVos family members.
Stay tuned for Calls to Action from MEA – follow us on social media and sign up to receive Capitol Comments at mea.org/signup.
The state estimates if enacted the tuition tax credit scheme would drain $500 million from the state's education budget in the first year. That amount would be allowed to increase by 20% each year, meaning after five years the amount lost to public schools would be $1 billion.
The irony is that paid signature gatherers throughout the spring and summer told registered voters the change would benefit low-income students, which is not the case, said Don Wotruba, executive director of the Michigan Association of School Boards (MASB).
MASB is part of a large and diverse coalition fighting to defeat the voucher plan, which includes MEA and AFT Michigan, education organizations such as the Michigan Association of Superintendents and Administrators and the secondary principals association, parent groups such as the Michigan Parent Teacher Association and the Michigan Parent Alliance for Safe Schools, advocacy groups such as the Michigan Education Justice Coalition and 482 Forward, and more.
"Who will be served if this is enacted?" said Wotruba, who has worked for MASB for 25 years and remembers the campaign to defeat the DeVos voucher scheme back in 2000. "This creates a second system of publicly funded private schools. If we look at public education as a resource for everybody, as soon as you take a dollar out of that resource you diminish what's available for everybody.
"In essence you have the vast majority of people who remain in that public system but with fewer resources," he concluded.
When Gov. Gretchen Whitmer vetoed a similar plan passed by the Republican-controlled Legislature last year, she echoed Wotruba's assessment. "Simply put, our schools cannot provide the high-quality education our kids deserve if we turn private schools into tax shelters for the wealthy," the governor told reporters after vetoing the measure.
The measure goes against the Michigan Constitution, which forbids public money from going to private institutions, but beyond that most people wouldn't even be able to use the tuition tax credit anyway, Wotruba said.
Families of modest means couldn't afford to make up the difference between the tax credit and actual tuition, and folks who live in rural areas wouldn't have private school options nearby, "so all we've done is create a tax break for somebody to send their kids to private school that was already doing so."
For certain the state education budget would shrink in response to the lost revenue, Wotruba said, adding other public services, such as police and fire, could also face cuts.
Even though such a large number of school, parent and education advocacy groups have banded together to fight against the DeVos voucher plan, the backdoor method of pushing it through the Legislature creates an uneven playing field.
"A big problem with this proposal is that it bypasses voters, so there's not a lot of media attention focused on it like there would be with a ballot proposal," he said. "That means all of us need to do the work to raise awareness."
Go to ForMIKids.com to learn more.
Related: 
Analysis: Whitmer offers sharp contrast to DeVos-backed opponent