Education issues central to Whitmer's State of the State address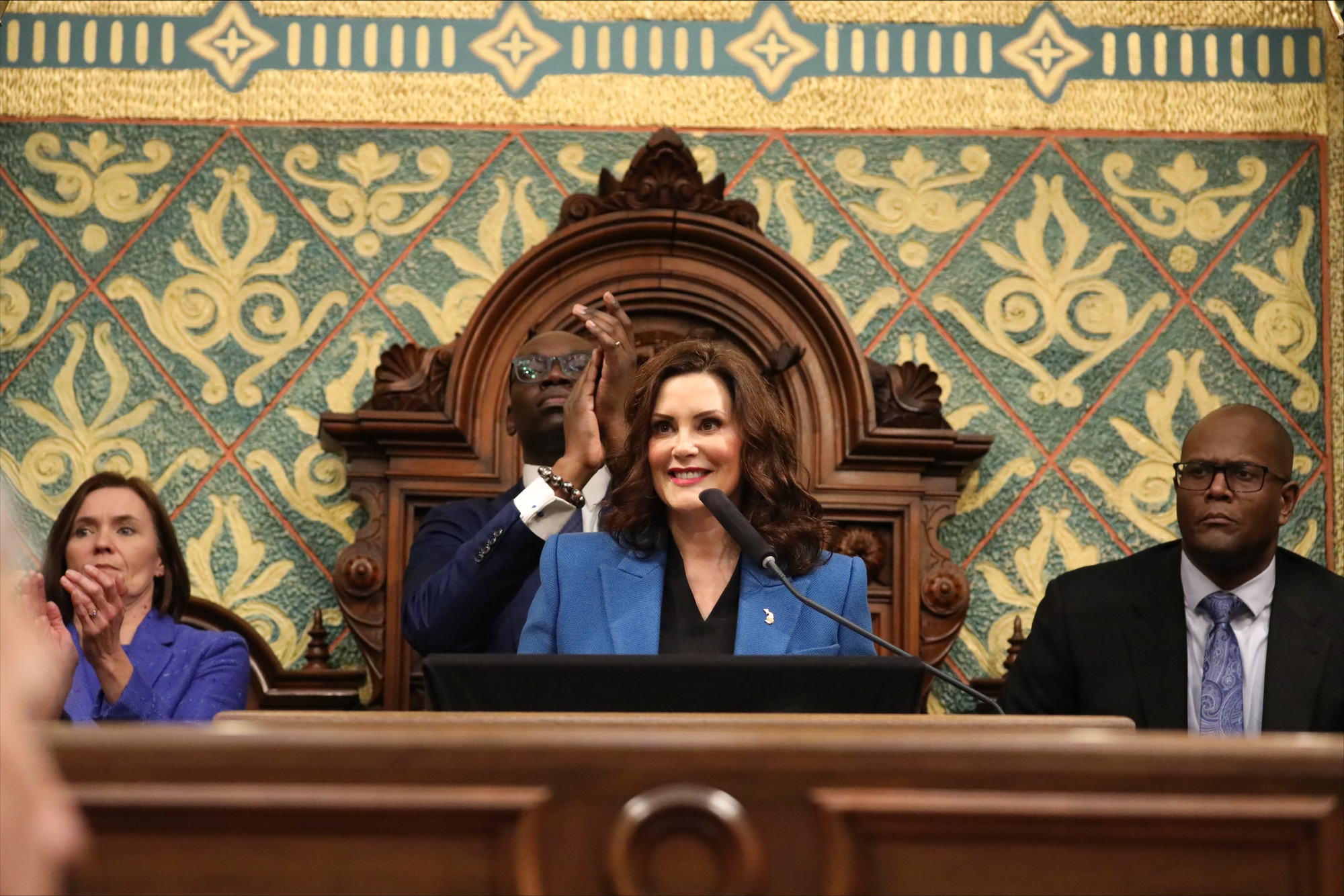 Issues important to Michigan educators took centerstage Wednesday evening as Gov. Gretchen Whitmer delivered her annual State of the State address at the State Capitol.
Among several major announcements, Whitmer called on the Legislature to provide funding — before spring break — for her "MI Kids Back on Track" tutoring proposal, which would provide extra school-based support to students who fell behind during the pandemic.
"Whether you're a third-grader learning about the solar system, a sixth-grader focusing on fractions, or a junior sharpening persuasive writing skills, tutoring addresses your specific learning challenges," Whitmer said. "And we know that education investments matter to the private sector too. Employers know that today's students are tomorrow's workforce and entrepreneurs. We need tutoring to get our kids back on track for Michigan's long-term economic success."
Whitmer also asked the Legislature to expand the Great Start Readiness Program so that every 4-year-old in Michigan would be eligible for publicly funded preschool.
"This investment will ensure children arrive at kindergarten ready to learn and saves their families upwards of $10,000 a year," Whitmer said. "It helps parents — especially moms — go back to work. And it will launch hundreds more preschool classrooms across Michigan, supporting thousands of jobs."
To help achieve her goal of having 60% of Michiganders earn a degree or certificate by 2030, Whitmer called on lawmakers to continue their support of initiatives like the Michigan Achievement Scholarship, which provides significant tuition relief to tens of thousands of college students who need it the most.
She also asked lawmakers to lower the eligibility age to 21 for her Michigan Reconnect program, which pays community college tuition for people without degrees, helping them earn an associate's degree or skills certificate so they can land a better career.
In addition, the governor said repealing Michigan's unfair tax on retired educators and other public employees' pensions must be a top priority.
"Repealing the retirement tax will make a huge difference for our seniors," Whitmer said. "Ultimately, it will save 500,000 households an average of $1,000 a year. That's money for prescriptions, groceries, gas, or gifts for grandkids."
MEA President Paula Herbart said: "Gov. Whitmer showed again tonight what being a pro-education governor looks like — and now, with allies in the Legislature, Michigan students and educators can count on desperately needed support to come their way. From individual tutoring and interventions for struggling students, to a path toward universal pre-K, to increased access to post-secondary opportunities, Gov. Whitmer's vision for public education will lead our state to a prosperous future."