Third-grade retention requirement closer to repeal
Editor's note: Please get in touch with your state senator and representative and urge them to vote to repeal third-grade reading retention and support meaningful reading interventions to help our kids grow and thrive.
The controversial retention portion of Michigan's third-grade reading law is one step closer to being repealed after the state Senate Education Committee voted Tuesday to advance legislation fixing the 2016 law.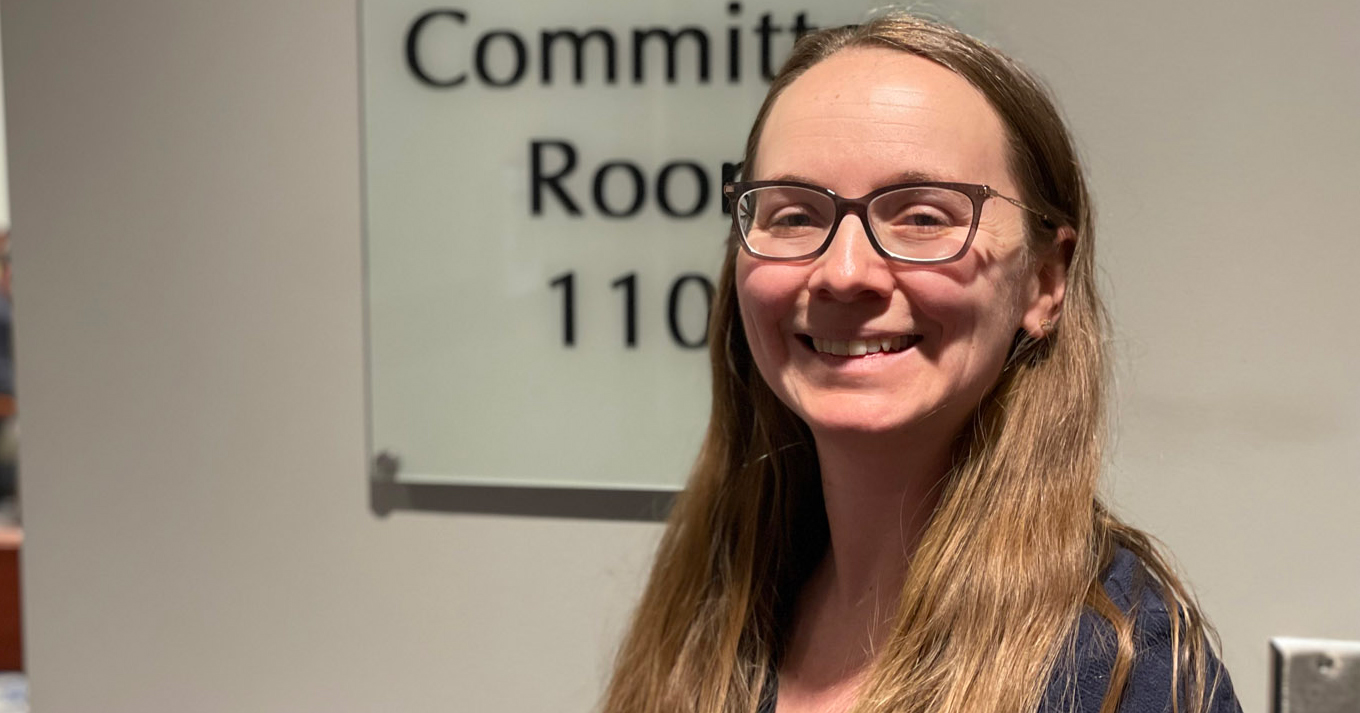 Introduced by Sen. Dayna Polehanki, D-Livonia, Senate Bill 12 would no longer require school districts to hold back third-graders if they do not perform at grade level on the high-stakes M-STEP exam given each spring.
As it stands, the "Read by Grade Three" law punishes students for missing the benchmark on a "single portion of a single standardized test," pointed out Polehanki, a former English teacher in New Haven Community Schools and chair of the Education Committee. Polehanki cited psychological research showing that being held back is one of the most traumatic experiences a child can experience, along with losing a parent and going blind.
MEA member Leah Porter, a third-grade teacher in Holt Community Schools and the 2021-22 Michigan Teacher of the Year, testified at Tuesday's hearing that her students "work every day to the best of their ability."
"It has been a joy to watch their confidence grow," she said. "So knowing what we're coming to in April with the M-STEP approaching — I have to tell you it fills me with dread thinking about students who already know this test has a lot of weight and meaning for them."
"It is a stressful part of our school year," Porter said. "Knowing that some of them, who have worked so hard and gained so much over the course of the year, could take this test, have a snapshot [taken] of their abilities, and then be told they're going to have to be retained in third grade — it is absolutely devastating to think about."
"I truly believe that if we were to remove the retention component of this law, it will affirm to parents, children and educators all across the state that we see kids as human beings," Porter told the committee.
Instead of causing lifelong psychological and social damage to children who struggle with reading, Porter said state and local leaders "need to provide quality professional development and time to teachers so they can become experts in how to support the myriad of academic needs in their classrooms."
In an interview after her testimony, Porter called on fellow educators to take a few minutes to contact their lawmakers and urge them to support fixing the Read by Grade Three law.
"Educators are often so bogged down by all of the day-to-day stuff that it's hard to stay current on what's happening, but the decisions made here have long-term effects on the students we serve," Porter said.
"Ultimately, we do have a powerful voice — if we use it."