Inequality Brings Union Gains
By Carolyn Moss and Brandon Everest
Workers in Traverse City often hear the saying "a view of the bay is half the pay." On behalf of everyone who experiences the impact, we beg to differ.
Employees in Traverse City scorn the notion that location is an excuse for poor pay and poorer working conditions, and many of us stand our ground. Despite being a region without much private sector union activity, organized labor has been here for decades. Public school teachers, law enforcement and firefighters, postal workers, members of construction trades, factory and service workers—we advocate for better working conditions through unions.
We represent the newest wave of resistance to the old guard that has done its entitled best to strangle our economy. Unionization at two of our largest employers—registered nurses at Munson Medical Center in 2017 and faculty at Northwestern Michigan College in 2015—brought empowerment to hundreds more workers in our area. We're gratified by the community support and bolstered by our connections with established unions.
Our momentum is partly attributed to recognition of problems associated with the decline of the middle class and economic inequality. As unionists maintain, economic inequality threatens not only the American dream but our democracy. This is true across the country and our community.
A recent report from an economic development agency spawned by the local chamber of commerce, TraverseCONNECT, explains that growth is stunted by the fact that the cost of living in the Traverse area is more than 3 percent above average while wages are more than 3 percent below the state average. The agency calls for reversing this by creating "family-sustaining" jobs, meaning employers need to pay workers more.
Organizing efforts at Munson and NMC reflect gains made by organized labor in the previous five to 10 years to fight for economic equality. The gains also reflect the strong principles of our community. When we told neighbors and family members we worried about the erosion of community values at our hospital and our college, they listened and cared. We told them teachers and nurses weren't heard in decision-making processes affecting our organizations and our community. Our community put up yard signs, attended rallies and wrote letters in response.
Finally, we won support from coworkers who were new to unions and concerned about untrue stereotypes. They understand unions don't just advocate for their own members, but also for the well-being of citizens and clients—in our case, patients and students. Unions are made up of people committed to their work who expect equal commitment from their employers.
Our unions will grow and flourish here. Our unions will support local workers and families like always. If we want our community to thrive, employers must commit to sharing the power and prosperity generated by our economy. A view of the bay can and will come with fair pay.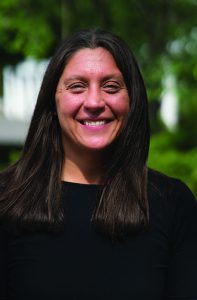 Carolyn Moss is a registered nurse who has worked at Munson Medical Center since 2003. She is president of TCMNA Munson Nurses Union.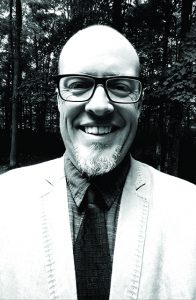 Brandon Everest is a social sciences professor and assistant director of the Experiential Learning Institute at Northwestern Michigan College. He is president of the NMC Faculty Association.
---
Editor's note: This editorial was originally published in the Traverse City Record-Eagle and is reprinted here with permission.