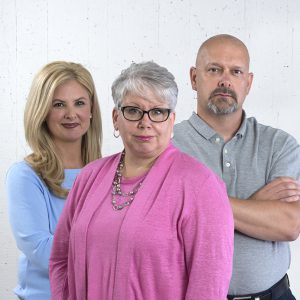 For the first time in decades, an entirely new slate of statewide officers took the reins at MEA in September—and their first order of business has been to embark on a Listening Tour across Michigan.
Incoming President Paula Herbart, Vice President Chandra Madafferi, and Secretary-Treasurer Brett Smith want to hear the stories of mem­bers—to learn about why they do what they do and what supports and changes they need to ensure a great public education for every student.
Your participation in the Listening Tour is critical to ensure MEA's new officers hear directly from the experts on the front lines of public education in Michigan!
As of Oct. 27, the following Listening Tour stops have been confirmed. Please check back at this page for new dates going forward.
Can't attend a Listening Tour event in person?  Participate online and make your voice heard!
Thursday, Dec. 7
Midland — 6-7 p.m. at MEA Midland office (Region 12 meeting)
Friday, Dec. 15
Caro – POSTPONED – Stay tuned for rescheduled event
Tuesday, Jan. 11
Monroe – 5-6 p.m. at Monroe ISD
Thursday, Jan. 18
Big Rapids – 6-8 p.m at Ferris State's University Center
Tuesday, Jan. 23
Oscoda – 6:30-7:30 p.m. at Oscoda High School
Tuesday, Feb. 27
Allen Park (Downriver Wayne) – 4:30-8 p.m at Broadcast Booth
Interested in seeing a Listening Tour stop in your area? Contact your local MEA UniServ office and ask about getting one set up near you.
SaveSave