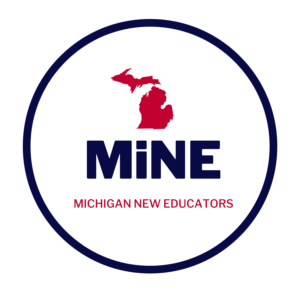 Early career educators need connection and support to thrive in the job—which is the basis of a new MEA initiative. The Michigan New Educators program, known as MiNE, aims to build community around new educators across the state to reduce attrition and empower the next generation of union leaders.
The group facilitates networking among early career educators, including a podcast, a series of "2 Minute Teacher Tips, and more.  Follow MiNE to stay up to date on the latest opportunities to connect and attend trainings free to members in good standing.
Events:
Trivia Night for new educators in Macomb County! Networking—trivia—prizes: Ciccarelli's Sports Bar from 6-9 p.m. on Oct. 13. Learn more and RSVP by Oct. 6.
Virtual MiNE Book Study: Cultivating Genius: An Equity Framework for Culturally and Historically Responsive Literacy. Earn 15 SCECHs in this online book study running Mondays, 7-8:30 p.m. from Oct. 4-Nov. 1. Register now.
MiNE: Core Teaching Practices-Part Two – Looking to connect with other Early Career Educators seeking to improve their practice from across the state? Join the MEA's Michigan New Educators (MiNE) as we explore the Michigan Department of Education (MDE) Core Teaching Practices. This is the second program in this series. Attendance in the first program is not required.