MEA Partnerships Create Quality Supports
MEA member Jay Holtvluwer is 29 years into his career and still enjoys learning new ways to improve his practice. A mentor to "anybody who will listen," the middle school engineering and social studies teacher last year joined a union-sponsored program to strengthen his use of formative assessments.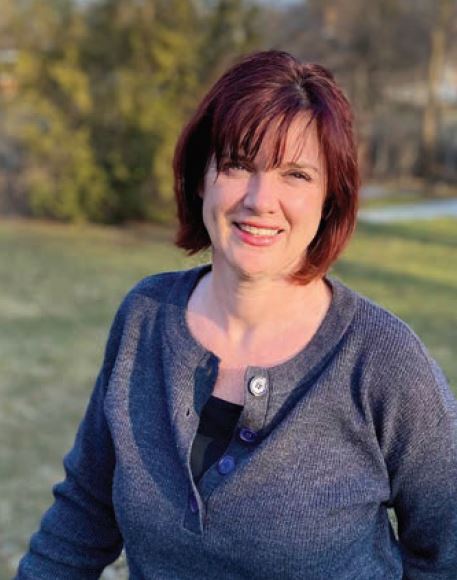 The Warren Consolidated Schools veteran became part of MEA's Assessment Learning Institute, a series of learning opportunities and follow-up conversations and support which ran through last school year, operated by the Michigan Assessment Consortium (MAC).
The institute is just one example of various professional partnerships developed by MEA's Center for Leadership & Learning over the past few years to offer members the best learning opportunities and ongoing supports, including certificate renewal credits.
"When this came along, I figured some of the practices and methods we learned and worked through together were things I could use and take back to my fellow teaching partners," Holtvluwer said. "I say making these changes might involve pain up front, but in the long run it makes life easier."
The Assessment Learning Institute aims to help educators bring more balance to the classroom assessments they use to better "meet students where they are and move them forward," said Ellen Vorenkamp, an assessment coordinator at Wayne RESA and board member of the MAC.
Formative assessments are those daily snapshots of learning that help to inform the teacher of who students are and how they are understanding key skills and concepts – information that helps the teacher to react and respond to student needs in the moment, Vorenkamp said.
Several dozen MEA members participated in the institute, which included sessions by renowned assessment consultant Jay McTighe, whose work focuses on helping educators find different means for measuring valued learning goals which also promote learning in the process.
Carrie Heaney, a math interventionist and instructional coach in Farmington Public Schools, said she participated in the institute as a refresher – to reinforce good practices she already used and add new ideas and philosophies to her tool belt.
Assessing student learning should be more than end-of-unit type summative tests and state standardized assessments that factor into teacher evaluations. Formative assessment is an essential tool for success but only if it's seen as more than an item on a checklist that has to be done, Heaney says.
"It's really just about wondering what did I notice about where my students were at today? And how can I gather that information in a useful way so that I can target the instruction better for the kids the next day?" Heaney said.
Another assessment-related partnership has brought MEA members into an initiative to help arts educators improve their practice.
The Michigan Arts Education Instruction & Assessment project (MAEIA) began 10 years ago to create a bank of free resources for teachers of dance, theater, music and visual art. Available resources include hundreds of lesson plans and instructional resources, connections to social-emotional learning, curriculum maps, and performance assessments including sample exemplars.
The Michigan Department of Education funded the MAEIA through the Michigan Assessment Collaborative to make arts assessment more authentically reflect the work and products of arts-related endeavors, said Heather Vaughan-Southard, a dance instructor and professional learning director at MAEIA.
"These performance assessments are designed to be curriculum-embedded – really, experientially embedded – to keep the kids moving, keep them making music, keep them creating," Vaughan-Southard said.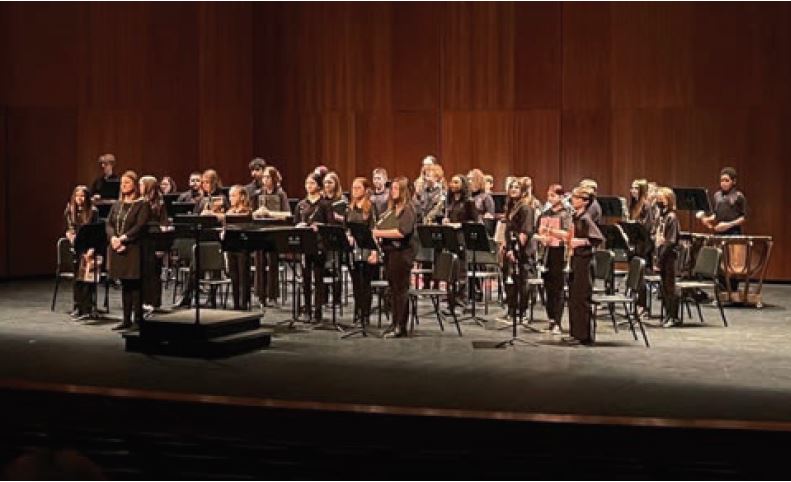 MEA member Brenda Bressler, a middle school band and choir director and 24-year teaching veteran, has been involved in the initiative since 2019, but she really dove in deeply to the MAEIA resources bank when COVID hit to get help with virtual teaching.
MAEIA offers instructional and assessment materials for in-person, remote and hybrid teaching. Find the bank at www.maeia-artsednetwork.org.
"I was able to teach a group of beginners – who are now going into eighth grade – how to play their instruments online, which will probably go down as one of my greatest accomplishments," Bressler said.
For in-person instruction, the bank offers a new way of thinking about lessons she's done for years and different instructional approaches that she's trying for the first time, Bressler said. As for assessment, the feedback on performance is how students learn and grow, she said.
"One assessment in the bank that I use quite a bit asks students to select a piece of music to prepare for an audition, then prepare it and work with a classmate who serves as an adjudicator," Bressler said, adding the students determine what adjudicators listen for – using musical vocabulary – and they build critical listening skills in the process.
MEA's work around assessment practices is meant to move participants toward more student-centered, instructionally-relevant assessment and provide tools to share in departments, buildings and districts, said MEA UniServ Consultant Chad Williams, who has developed these and other partnerships.
"This work is pushing back against the toxic testing culture, which is only concerned with measuring the consequences of good teaching, and moving us toward more valuable assessments that help educators to improve teaching and learning," Williams said.
On a larger scale, the professional partnerships and other offerings from the Center for Leadership & Learning reflect ongoing efforts to make MEA a hub for the best-quality professional development to help members thrive, said MEA Vice President Chandra Madafferi, who has led the shift.
"The union bargains wages and benefits so people choose to go into education, and once they're in the door the MEA is growing services that will support them from aspiring to retiring," Madafferi said.
MEA Partnerships for Learning
MEA's Center for Leadership & Learning has developed a number of external partnerships to help us deliver the highest quality professional development, networking and grant opportunities, and continuing education credits for our members.
Check with your local field office for the latest offerings, go to cll.mea.org for more information, and watch for announcements of upcoming MEA webinars and conferences to get involved.
Michigan State University – Create for STEM Institute and NextGen Project-Based Learning
Michigan Assessment Consortium
Michigan Arts Education Instruction & Assessment
Michigan Arts and Culture Council
Michigan Art Education Association
Michigan Music Education Association
University of Michigan, School of Social Work