Member Spotlight: Mat Brown
Mat Brown, an MEA member who teaches engineering technology in Birmingham Public Schools, recently joined a panel discussion on issues surrounding Native Peoples in Michigan.
A member of the Sault Ste. Marie Tribe of Chippewa Indians, Brown was one of four panelists in the talk, moderated and livestreamed by former Michigan Teacher of the Year Rick Joseph, who also teaches in Birmingham.
Below are excerpts from their conversation, with Joseph asking questions.
---
What terms do you prefer to identify yourself—American-Indian, Native American, Indigenous person, Aboriginal?
I've been called worse than an Indian, I suppose. My mom, as a kid, was called that little Indian girl on the corner by all the neighbors. And I knew that never stuck right with me… Is it Native American? Is it American-Indian? Is it Indigenous? I think, as long as the context is there and the intent is not to do harm, then it doesn't come off as offensive no matter what term you use.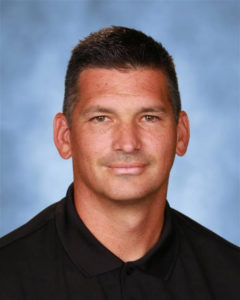 What would you say are the biggest issues facing Native Americans in our region today?
Education is one. I can't speak on a global scale about all Native American schools, but the ones that I've visited tend to have lesser resources available… My own mother left school in 10th grade. That's where it ended for her, and you can't get a whole lot of work without a high school diploma. Growing up that way, raising a family that way, it's tough. And that still occurs.
What are some myths about Native Americans that you think are important to address in 2020?
For me, this debate about whether sports teams are offensive if they use a Native American logo, I think the answer's kind of obvious. If you have to ask the question, you probably already answered it too… It's amazing how many people can wear a giant chief on their chest, and he's got a headdress. I'm like, "But that doesn't even really portray who the people were. He's riding a horse with a spear. That's not even correct." And they're like, "Yay, indigenous people!"
I think we need to revisit Columbus. There is so much in the world that people could educate themselves on, but if you live in America… people were here before your ancestors got here. We want to know about your history, and we would hope you care about the history of the land you're standing on.
More institutions are beginning meetings by reading a land acknowledgement recognizing the First Peoples who were on this land before it was colonized and they were, in many ways, exterminated. Nine out of 10 Native persons were killed through war, disease or genocide. What do you think about land acknowledgements?
I don't know. I think keeping it to a point where it's reflective, and you've done your homework, and you're just acknowledging in a respectful way what was, then I think it's a huge honor and getting back just a little bit towards erring on the side of respect.
Is there something that gives you hope for the future of the Native American community?
It extends beyond the Native American community for me. It's a hope that all people, really, will start to open their eyes to more questions. Stop believing they have all the answers and start appreciating and wanting to know and to learn. And to make more critical observations of their own behaviors, their own attitudes, and their own motivations behind how they view different cultures, races, heritages, the whole bit.