Member Voices: Schools Must Require Masks for All Grades
By Kathleen Dillon-Dowd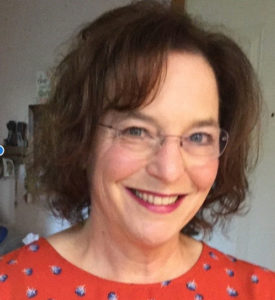 As a 38-year teacher in mostly public-school classrooms from preschool to eighth grade, I could have retired a while ago. But in March, when we all went into home isolation, I realized how much I want to be in the classroom. I may not like getting up at 5:30, or the hours spent on prep and grading, but when those kids walk into the room, I come alive. Not many people are blessed with that kind of work.
For the first time in my life, however, I am afraid of school reopening. I am afraid for students, their families, and my colleagues. Unfortunately, returning means facing a health crisis that has become dangerously politicized, so that even simple disease prevention strategies that are practiced all over the world – such as wearing a mask – have divided Americans into two sides, with the health of our school children caught in the middle.
School leaders face the daunting task of assuring a safe return to school while managing the politicized nature of COVID-19. Regardless of the politics, students and teachers deserve a school environment where every possible measure has been taken to assure that COVID-19 will not spread to children, or to the adults in their lives who love and care for them.
Children over the age of 2 in child care centers and summer camps in Michigan are required to wear masks. Why not K-5 students in public schools?
In late June, Michigan released the Mi Safe Schools Roadmap, listing safe practices and protocols for opening school. The roadmap required masking of students in grades 6-12, but in K-5 masks were "strongly recommended." In July, following the reopening of state economies across the country, we began to see more and more young people becoming infected with the coronavirus. On Aug. 6, the American Academy of Pediatrics said that in just the previous four weeks, almost 180,000 new child cases of COVID-19 were reported – a 90 percent increase.
Contrary to what some U.S. leaders would like to believe, recent research shows that children do transmit the virus easily. Former Harvard Medical School professor William Haseltine, known for his work on the HIV/AIDS virus, compared the coronavirus to the common cold – which we all know spreads like wildfire in schools every fall.
"There's every reason to suspect that this virus, even though it can kill you, behaves pretty much like a cold virus in terms of transmission," Haseltine told CNN in an interview this week. "Who drives colds? Children drive colds."
And while hospitalizations and deaths among children with COVID-19 remain rare, they do occur. As of Aug. 11 in the U.S., 90 children had died. Hundreds more suffered from a mysterious condition following infection with the coronavirus known as multisystem inflammatory syndrome in children, or MIS-C. A study released in late July in the New England Journal of Medicine concluded that MIS-C has led to "serious and life-threatening illness in previously healthy children and adolescents."
Clearly what was "strongly recommended" in terms of social distancing and masks in schools may have been acceptable in June, but in light of an ever-changing COVID-19 situation, it is time to take another look at what school districts should be requiring in public school classrooms.
Measures like wearing a mask are no more an infringement on personal rights than covering your mouth when you sneeze or stopping at a stop sign. If we can remove the politics and put basic COVID-mitigating measures in place – wearing masks, frequent hand-washing, keeping social distances – it is our obligation to our communities to do so.
Some children go home to multi-generational households or to older relatives who are responsible for their care. I cannot fathom the thought of any of my students or my colleagues dealing with these effects.
Like most teachers, I want schools to open safely and to stay open. If simple procedures like adults and children wearing a mask while inside K-12 classrooms and buildings and maintaining social distancing can help prevent the spread of COVID-19 in our schools, don't we owe it to our students and our educators to try it?
Kathleen Dillon-Dowd is a Middle School Social Studies teacher at Montrose Community Schools
Editor's Note: MEA is committed to helping members raise their voices for safety in returning to school. This piece is one of several written by MEA members sharing their thoughts and concerns. Stay tuned to MEA.org and local media outlets for more.
Other Member Voices For Safety
Bill Daniels in Bridge Magazine: Michigan educators like me must be heard in school reopening talks
Greg Talberg in Detroit News: Whitmer listened to educators for school reopening plans
Dawn Levey in Detroit Free Press: Give me the resources to get back into the classroom
Chris Thomas in Bridge Michigan: Dear Betsy DeVos and Michigan Lawmakers: Here's what educators need
Randi Trumble in Lansing State Journal: As others try and fail, are Lansing schools ready for in-person learning?
Andy Jarema in Macomb Daily: Put frontline educators on front lines of decision making