Michigan teachers had a tough year. We can make next year better
Like many teachers in Michigan and across the country, I have followed recent news coverage of the alarming educator shortage from the perspective of an insider pushing through the hardest year of my career.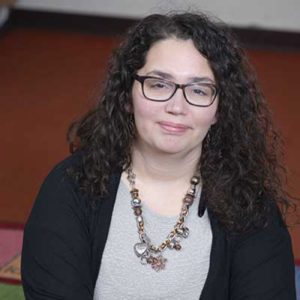 However, I also occupy a unique perch from which to view the dire scene unfolding in the realms of educator recruitment and retention.
Angela Pérez is an English as a Second Language teacher at Muskegon's Marquette Elementary School. (Courtesy photo)
I belong to the Governor's Educator Advisory Council (GEAC), a group of professionals appointed by Gov. Gretchen Whitmer in 2019 to recommend policies to strengthen public education. Last month I was honored to become chairwoman of this prestigious panel.
I worry that news headlines calling the educator shortage a crisis might be misleading – not that it doesn't exist, but that it's already here and will take years to fix. I've seen the data and done the math.
Add large numbers of people eligible to retire from the profession in the coming five years with those continuing to leave the field early to find other work. Subtract the plummeting enrollment numbers for our teacher preparation programs.
What you get is a frighteningly large deficit. Name it what you will: Crisis. Calamity. Catastrophe.
The most important label: Call to Action. What are we going to do to fix this over the long-term. We have no time to waste when it comes to addressing this challenge, and we can't afford to do nothing. Our state's future vitality and livability is at stake.
While there are no quick or easy solutions, we do have the benefit of awareness. We know what the problem is, how big it's expected to become, and – if we listen to the too-long-ignored voices of those on the front lines – how to begin to solve it.
We must address decreases in the pay, respect and professional autonomy of educators which has occurred even as workloads, expectations and stress have continued to escalate. I have never seen so many fellow educators talk about retiring as soon as they can, or changing careers entirely. This trend will only continue to worsen without attracting more young people to our profession and diversifying our profession so that the education workforce looks like the students we serve.
In the end, educators can't be expected to address all the world's challenges in the four walls of our classrooms. To meet the needs of educators, we must also meet the needs of the whole child.
Anyone paying attention over the past 15 months has seen the importance of addressing the physical and mental health needs of our students and families. Schools, families and children have a hard time succeeding if wellness is neglected or left to chance.
As an English as Second Language teacher in Muskegon, I didn't need to read about the digital divide, food insecurity, unemployment or other issues exacerbated by the COVID-19 pandemic. For years, I have witnessed these growing problems impact my school and West Michigan community firsthand.
When Michigan's school buildings closed last year, we had to ensure students had access to technology devices and internet. Many districts faced unforeseen delays in getting devices to families, which created uncertainty on top of challenges surrounding how to provide remote technical support for those who needed it.
We must make an unprecedented investment in our public schools so they can provide the critical wraparound services which help our children to thrive and have never been in greater demand. That exactly what's called for in the recently released MI Blueprint for Comprehensive Student Recovery, which was developed with input from frontline educators to help identity and address these needs.
Despite these challenges, coming out of this difficult school year, I have hope from my viewpoint as chair of the Educator Advisory Council. The pandemic has shone a bright light on our struggles, but it also has spotlighted the central role that schools and educators play in building and sustaining healthy communities.
Let's use what we've learned and commit to acting now in ways that will pay dividends in a bright future for Michigan and its people.
Editor's Note: MEA is committed to helping members raise their voices for safety in returning to school. This piece is one of several written by MEA members sharing their thoughts and concerns, as published in Bridge. Stay tuned to MEA.org and local media outlets for more, or read past pieces on Member Voices.