Michigan Teachers of the Year Visit White House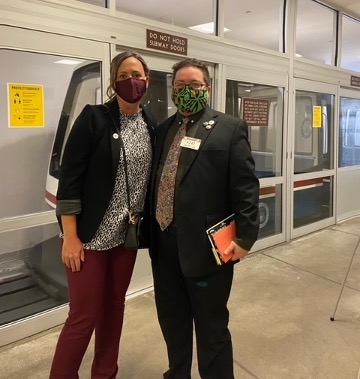 The past two Michigan Teachers of the Year – both MEA members – had the opportunity of a lifetime when they recently visited the White House, with one likening his experience to an episode of "The West Wing."
"It was very surreal to be in the White House both as somebody who is a patriot and proud of the country that I come from, and also as a political activist," said Owen Bondono, 2020-21 Michigan Teacher of the Year, who counts the iconic TV drama among his favorite shows. "The core of what I do – both in my activism and in my classroom – is trying to fundamentally improve the world we live in, including our country."
Bondono, a ninth-grade English language arts teacher at Oak Park High School, and Cara Lougheed, 2019-20 Michigan Teacher of the Year, made a long-awaited visit to the White House in October. There, they met with President Joe Biden, first lady Dr. Jill Biden and Michigan's congressional delegation.
Bondono and Lougheed were among nearly 100 educators nationwide honored at a special White House ceremony that kicked off the annual Washington Week, organized by the Council of Chief State School Officers (CCSSO). The events celebrated state and national teachers of the year.
Well worth the wait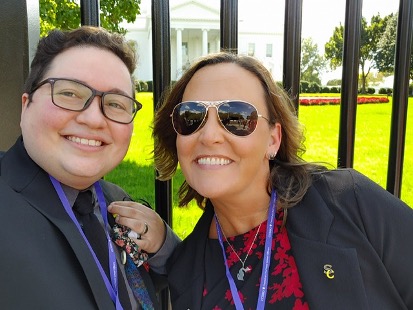 Delays in scheduling due to COVID-19 made this year a combination trip – which included 2019-20 and 2020-21 honorees. And with a teacher in the White House — the first lady is a longtime community college faculty member — the trip was even more meaningful than originally anticipated, said Lougheed, a history teacher at Stoney Creek High School.
"This is my 24th year as a teacher, so having Dr. Jill Biden still actively teaching while she's in the White House just means a lot to me," Lougheed said.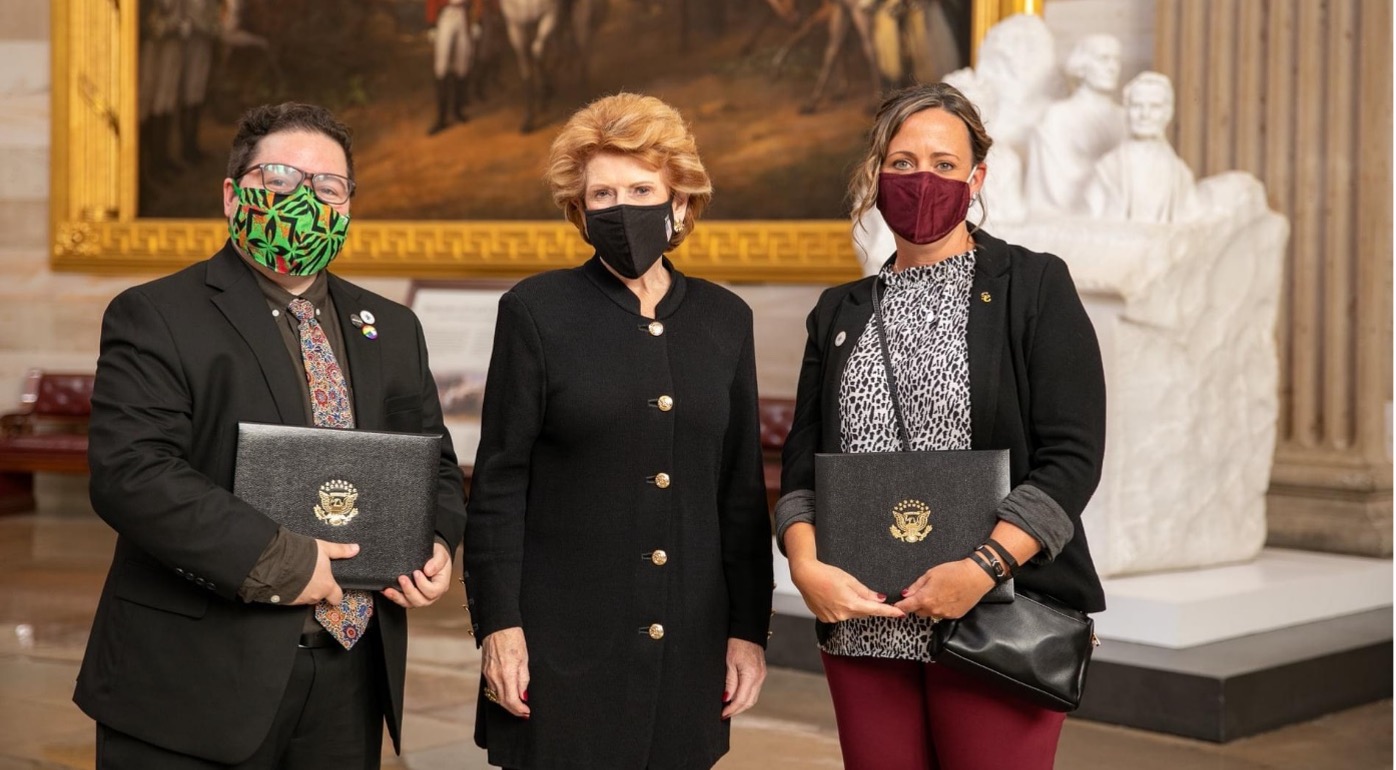 After completing background checks and COVID-19 screenings, the educators entered the White House through the East Wing to meet the first lady in the Rose Garden. The Oct. 18 ceremony on the South Lawn highlighted the honorees' commitment to education and included speeches from Education Secretary Miguel Cardona, National Teachers of the Year and Dr. Biden, who spoke about the lifelong impact and influence one good teacher can have on a student.
The educators also participated in five days of special programming during Washington Week. The CCSSO hosted numerous professional development opportunities, historical museum tours and Google for Education-sponsored activities.
Educator shortage, LGBTQ rights, more discussed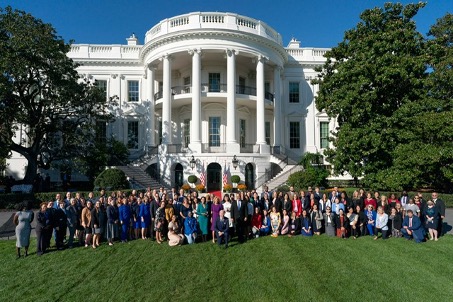 Bondono and Lougheed had the opportunity to discuss education policy and initiatives with key congressional leaders from Michigan, including Sen. Debbie Stabenow and legislative staff from the offices of Sen. Gary Peters, Rep. Elissa Slotkin and Rep. Lisa McClain. The statewide teacher shortage, accessible student teaching, educator mentorship and support for LGBTQ students and educators were top of mind for Lougheed and Bondono.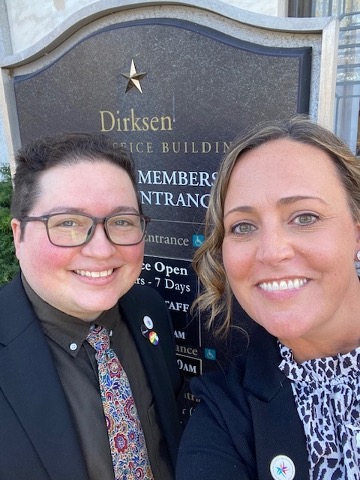 Bondono said his mother, who served as a volunteer for Stabenow in 1999 and 2000, sparked his interest in political engagement and activism, noting his face-to-face discussion with Stabenow and receiving a certificate of recognition from her were highlights of his trip.
"Sen. Stabenow was the first woman we as a state elected to the U.S. Senate and this really lit a fire under me in the ways we can be involved in shaping our country, the narrative and how these structures serve us as citizens," Bondono said. "So, then to be standing in her office and receiving a certificate of recognition, I got a little emotional."
Following the week-long trip, the educators walked away with new information and classroom materials, and a sense of accomplishment and empowerment to help create change within education. The educators expressed gratitude for the Washington Week experience to CCSSO and their membership with MEA and NEA.
"A union membership isn't just about paying your dues. It's about having a connection with people who do what you do all across the district, state and country," Lougheed said. "We're all connected and that's because of MEA."