My View: A Chance Encounter

By Shana Saddler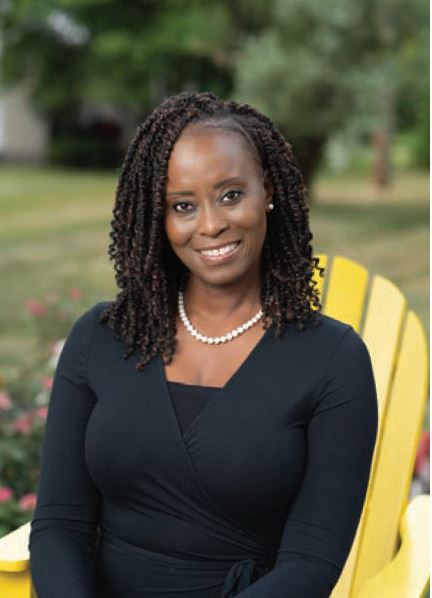 Michigan summers have a special place in my heart as a time for many educators to recharge their spirit and spend quality time with family and friends. Last summer I experienced one of the most frightening yet joyful times in my life – one that reminded me what it means to be an educator.
I have served the state of Michigan for 23 years teaching Spanish, Language Arts, and AP at the high school level in Farmington Hills. Whether your number is 24, 15, 10, 5, or if this is your very first year as an educator, we chose this career to make a difference.
Usually we do not get the opportunity to see our impact until years later. I share the following very personal story, because as educators sometimes we need to be reminded of our influence.
My mother, Juliet Saddler, was rushed to the Meijer Cardiovascular Center in Grand Rapids in the summer of 2021. I was alone with my mother when her team of seven cardiologists entered the room. I could imagine that she felt scared, so I held her hand.
From among the team of doctors, a voice said, "Hi, Mrs. Saddler! You probably don't remember me, but you were my ninth-grade English teacher."
Naturally with COVID a reality, I wore a mask on my face as did the entire medical staff. It took me a second to realize that I was speaking to a former student. My mom, in her sedated state, and the other six doctors remained silent observing this chance encounter.
In a state of shock, I finally blurted out, "Oh my God, I hope I was good to you."
Here was my mother's life in the hands of one of my former students. Did he pass my class? Did we have a good relationship? Questions flooded my mind. Everyone in the room stopped to relish this sad yet joyous reunion between a former student and his teacher and now between a doctor and a daughter.
The lead physician posed his own question: "No, was he good to you?"
The former teacher wept, and her former student – now a cardiovascular doctor – hugged and consoled her. In the end, this team of doctors helped to save my mother's life and allowed me the gift to continue enjoying her physical presence.
Yes, exams, homework, essays are very important, but the true test in being an educator is helping our students to have happy and productive lives. Do the math: 30 students x 5 classes = 150 students x 2 semesters = 300 x 23 years = 6,900 students I've influenced.
What is your number? What will be your number? Six thousand nine hundred lives matter.
Teaching might not feel like a noble profession every single day, but before our students show up ready for a new school year, look in the mirror and know the person staring back is an empowered educator who makes a difference in the lives of thousands. In the words of my former principal: take care of yourselves, our students, and each other.
This year, writing this column for MEA Voice, I hope to inspire my fellow colleagues and be that voice to remind you why you show up every day sowing new seeds for our collective future.
The road will not be easy, but the path to greatness never has been. Our students are counting on us to be resolute in our mission that all young people possess the potential to have bright futures and one day pay it forward.
Shana Saddler is a veteran Farmington Hills teacher. For comments or questions, reach her at shana.saddler@fpsk12.net.