My View: On your marks, get set, go! Get rid of Deficit Thinking

By Shana Saddler
In high school, I ran cross country and track and field. After a long day of academics, my teammates and I would run for miles, lift weights, and start all over again the next day. Some days I was weary and others I ran for miles with minimal fatigue. On race days I enjoyed the pay-off for my hard work.
The pop of the starting gun commenced the race and a rush of excitement in me – whether it was the 100-meter dash, 400-meter hurdles, the 800-meter hurdles, or 5K. Today I still hold running close to my heart and experience the thrill of the starting gun launching a 5K, 10K, or 13.1-mile half-marathon.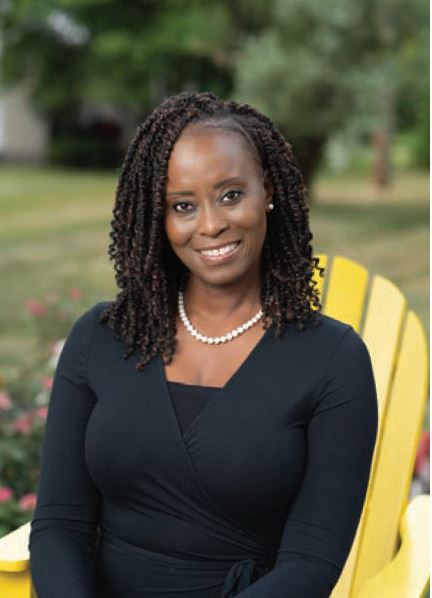 On your marks, get set, go! With the start of a new school year comes a similar feeling of excitement in the face of challenge. As with running and any other difficult endeavor, I know I will reap the rewards if I fuel my personal and professional performance by remaining a lifelong learner.
My goal is to maintain continuous growth in the areas of new teaching practices, current educational theories, and the latest district initiatives, so I can run my best 2022-23 race. Lately I've been working on eliminating a negative – getting rid of Deficit Thinking.
In her book, Transformative Leadership in Education: Equitable and Socially Just Change in an Uncertain and Complex World, Carolyn Shields – professor of Educational Leadership at Wayne State University – defines Deficit Thinking as "assuming the 'problem' is that of the individual or group rather than in the institution or social norms."
We've all heard and reflected deficit thinking about our students with commentary that blames the victim: "They just don't try"; "Their parents don't value education"; "They don't care";  "They just cannot learn"; "Their parents did not attend Parent/Teacher Conferences."
These statements justify that we stop running the race temporarily since the problem is out of our control and must be tackled by someone else. We then adopt an if-then mindset. If someone fixes this problem, then and only then will we be able to successfully teach this student.
However, in our own lives we do not stop moving forward in the wake of problems. Instead, we figure out a plan B and sometimes C; we chart a different course, or we make adjustments to address what we can manage.
Likewise some students simply need a plan B, C, or D—a one-on-one conversation, a different strategy, teacher/parent bonds, adapted lessons, a creative spark, teacher collaboration. Ask yourself: "What can I do to offer assistance?"
This is not to say teachers can solve every issue with a student, but rejecting Deficit Thinking means we stay in the race and learn to make adjustments that can make a difference. Maybe at times we need to pass the baton to colleagues, but our beliefs and actions will model for students how to persevere.
Becoming aware of our own Deficit Thinking is the first step to rejecting a mentality that limits our attitudes and choices to act. Only then can we have courageous conversations about how to teach all students and hold all students to high expectations.
Schools have a moral calling to educate all students to fully participate in an ever-changing global society. As educators we answer that call when we commit to meet each student where they are and not wait for the individual to be "fixed."
We all need gentle reminders during the race to stay the course. The next time you catch me in blaming mode simply say, "Shana, might you be in Deficit Thinking?" I will reciprocate.
In so doing we can teach our students how to weather the storms of life and ultimately win the race.
Shana Saddler is a veteran Farmington Hills teacher. For comments or questions, reach her at shana.saddler@fpsk12.net.