Need loan forgiveness help? Register for MEA's drop-in assistance!
UPDATE 8/26: All drop-in sessions are currently at capacity — we'll provide updates here about further opportunities.
Despite the rapidly approaching Oct. 31 deadline, many MEA members are eligible for college loan forgiveness through the federal Public Service Loan Forgiveness program but haven't yet applied for a temporary waiver that could speed up debt elimination.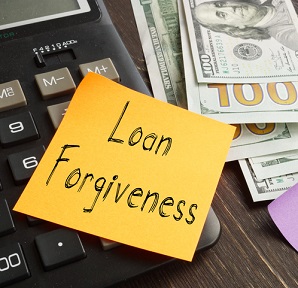 Are you unsure if you qualify? Do you have questions about the process? MEA can help!
Sign up today for a virtual drop-in help session through MEA's Center for Leadership & Learning to learn about the temporary rules that allow more types of loans and payment plans to qualify – if you apply by the Oct. 31 deadline.
Members who register can drop in at any time during the following session dates and times:
UPDATE 8/26: All currently scheduled sessions are at capacity – check back for future opportunities.
Wednesday, Aug. 31, 2022, 4-7 p.m.
Tuesday, Sept. 13, 2022, 4-7 p.m.
Thursday, Sept. 22, 2022, 4-7 p.m.
Friday, Sept. 30, 2022, 3-6 p.m.
Saturday, Oct. 8, 2022, 10-12 p.m.
If you haven't already, read the cover story about how you can save thousands on your student loans in the latest MEA Voice magazine — and get motivated to apply today!