Serving my Students – from the Capitol instead of the Classroom
Member Voices
By Jaime Churches, Grosse Ile EA member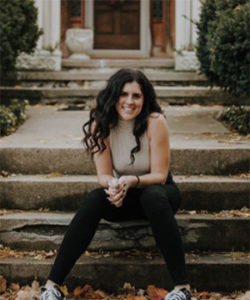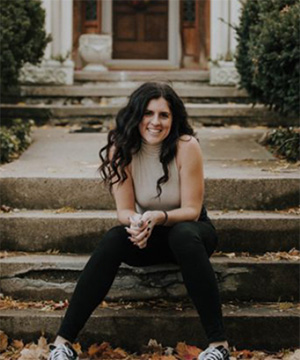 My name is Jaime Churches, and I'm a fifth-grade teacher on Gross Ile. I'm running for a state House seat representing Downriver Wayne County and hopeful for the privilege to continue serving my students and their families every day – but now from the Capitol instead of the classroom.
My decision to run for office came about on a cold December afternoon in 2019.
That day, I had asked my students during a lesson to write their dreams. If they could be anything, if they could do anything, tell me what and why.
I sat after school and I read those papers – and it was inspiring. My students weren't afraid to dream big, and I found myself believing that each and every one of them had the potential to achieve their wildest dreams.
That made me think, "What would I want to do?" I wrote my own dreams down on the nearest thing I could find, which was a paper plate left over from our 5th grade classroom cookie decorating celebration.
"State Rep" was the scariest one – but the one I felt was most important for my students, my colleagues and my community.
I'm tired of feeling helpless because of decisions in Lansing that are made for us – not with us.
I'm disheartened that my profession is at the center of attacks, blame and false narratives – all at the expense of our kids.
I'm done sitting on the sidelines watching what is happening to teachers, students and parents. I am running to turn up the volume on the voices of educators that show up for our kids every day.
I'm running to be an example for my students that when you see something that's wrong, you stand up and do something you know is right.
This wasn't an easy decision because I love teaching. I love my students and inspiring a new generation of thinkers and leaders and kind humans. After much reflection and conversations across my district, I determined I can make a larger impact on my students' lives if elected their state representative.
I know I can do the most good for my students in Lansing by creating policies that will help build the teaching profession up and support world class educators in Michigan's classrooms. Attracting new educators is only a piece of the puzzle – we need to support and help them stay. Great educators are fleeing at alarming rates because of the lack of respect and support being given to our profession. We have to start taking on these problems, and retaining talent has to be a focus.
It will require a new culture amongst lawmakers that respects educators as professionals and works to compensate us fairly. This will require adequate funding to tackle our literacy problem. It will require staff to address our mental health crisis and provide social-emotional learning. It will require all of us at the decision making table.
Nobody understands the issues facing our public schools better than educators. We need a seat at the table – and I'm ready to pull up a chair and do the work.
Churches is an MEA-recommended candidate for the 27th House District, including the Downriver communities of Gibraltar, Grosse Ile, Trenton, Riverview, Wyandotte, and part of Southgate.  She is one of several MEA members running for the Legislature in 2022.