Welcome Back Proud Michigan Educator – MEA Teacher Re-Entry Program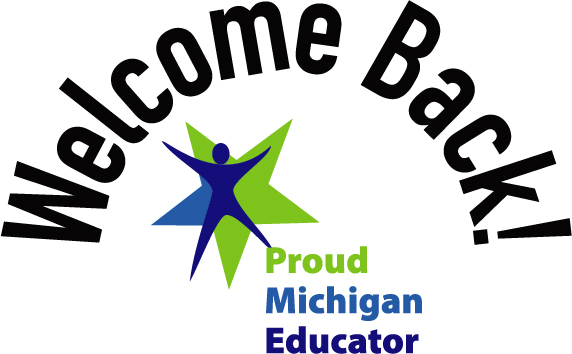 MEA is partnering with the new Michigan Department of Education (MDE) program, Welcome Back Proud Michigan Educators, encouraging educators with expired credentials to return to the teaching workforce by reducing or eliminating professional learning recertification requirements. For more information, visit MDE's site about the program, which includes a memo describing the program, an FAQ and an eligibility survey.
MEA Program Specifics and Eligibility:
Looking to get back into education and renew your certificate? MEA's Teacher Re-Entry Program may be able to help. If you don't currently work directly for a public school district, you can qualify for quality professional learning opportunities designed for teachers wishing to transition back into the workforce.
Enrolling in the Teacher Re-Entry Program gives you the opportunity to receive up to the full 150 hours required for recertification for a low cost of $100 per school year. Available MEA professional development topics include:
Content Knowledge & Assessment
Working with Special Populations
Social & Emotional Learning
Teacher Evaluation
Technology
Social Justice
To join, fill out and return this membership form.
NOTE: If you are hired under a "full-year permit" by a school district MEA represents, you may become eligible for a full regular membership.
DOWNLOAD: MEA Teacher Re-Entry Program flyer