You can travel the world for free and bring it back for your students
By Matt Cottone
Heart pounding, barely able to catch my breath, I quickly realized the infamous altitude of Peru at 14,000 feet wasn't a joke. But I didn't mind the struggle—with every gulp of air, I surveyed one of the Seven Wonders of the World in all its splendor.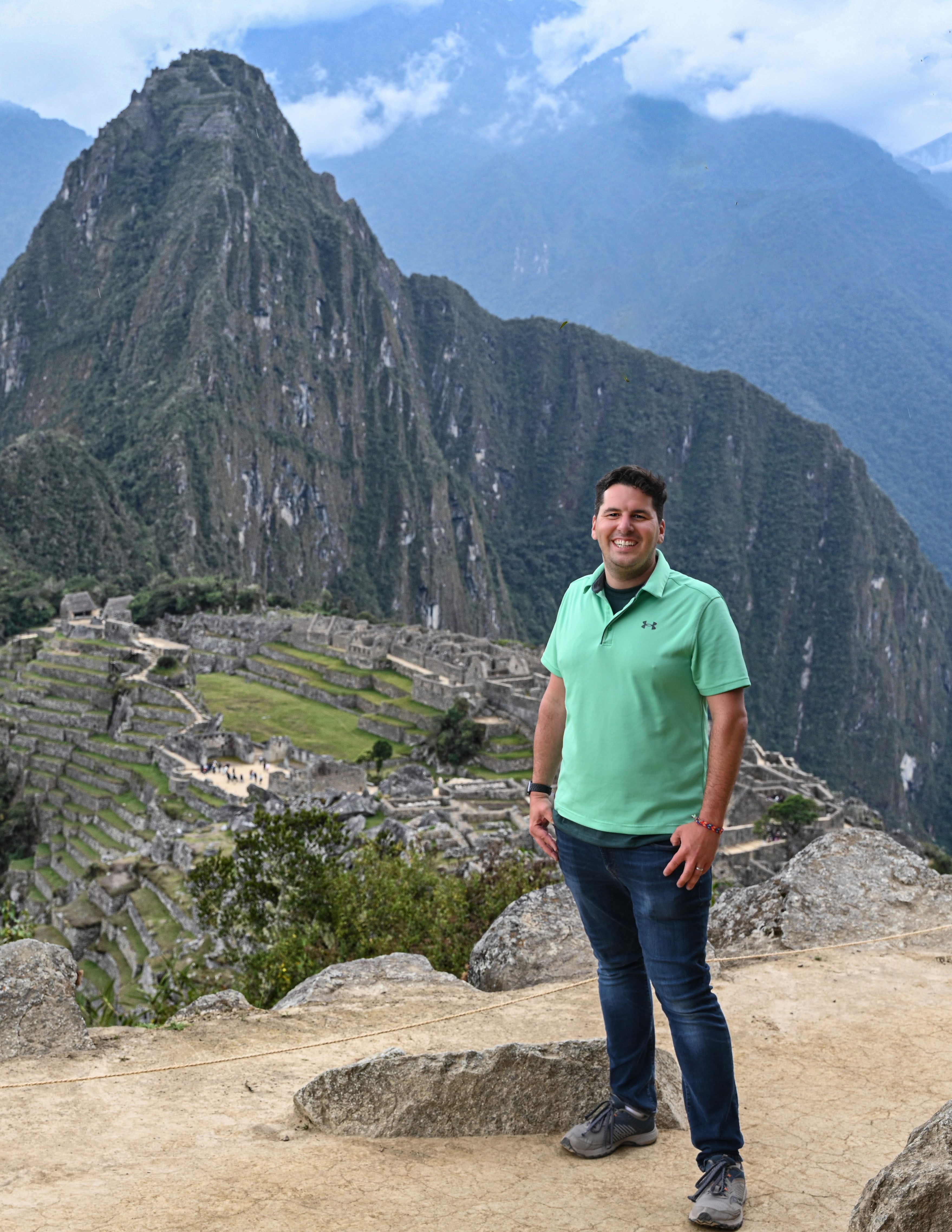 I had arrived at the zenith of four years' preparation, adversity, and struggle to gaze at the spectacular vision of Machu Picchu nestled in a plateau surrounded by peaks and ridges atop the Andes Mountains.
As a boy, looking with awe at photos of the ancient ruins of the Incan Empire in my textbook or talking about it with my dad, who also taught sixth-grade world geography, I never imagined I would someday see it for myself—and I almost didn't.
Just one hour prior, I was informed that my ticket to the site mistakenly had not been purchased. As friends who had journeyed with me through several years of roller-coaster emotions were whisked away on a bus without me, I tried to collect my thoughts from despair.
Fortunately I had assistance from our guide, Victor, who stayed back to help me. "We should run," he said.
With little discussion we began sprinting down cobblestone streets and through back alleys past restaurants, bars, and hotels built into the surrounding hillside – everything a blur except for my faith in Victor's ability to get me to this most sacred site.
I will never forget the feeling of literally chasing my dream. I got to live that vivid experience because I never gave up on my pursuit of free global learning opportunities that allow me to bring the world to my middle school students in Rochester Hills.
I highly recommend others do it, too. Experience the world! That is the creed that guides me in my World Studies classroom at Van Hoosen Middle School – and in my life.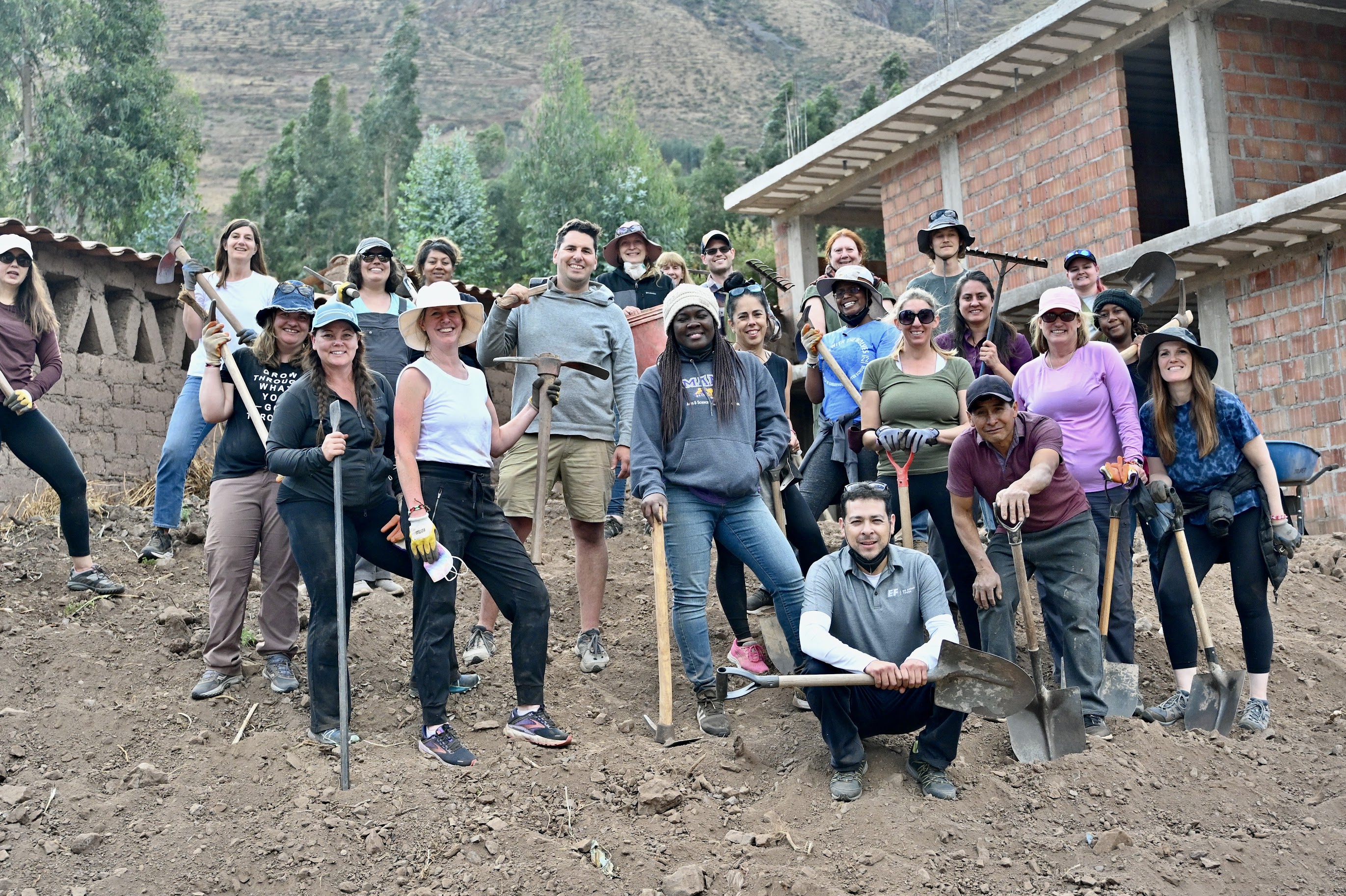 Victor and I clutched our sides as we made it to the ticket booth and he discussed our plight in Spanish. We hurriedly filled out paperwork and miraculously secured a spot on a bus to the top.
With barely an hour before the bus would arrive back at the stop, and knowing all of our problems had not been resolved, our race through the small town of Aguas Calientes – better known as Machu Picchu Town – began anew.
We had transportation but no entrance ticket. Arriving at the stop, Victor found a Spanish-speaking local guide and the pair decided we would each refresh our phones every ten seconds, hoping to snare a cancellation. Soon Victor and the local guide shrieked—they had secured tickets. The bus arrived, Victor and I embraced, and we hopped aboard for the ride to the top.
I completed this unforgettable trip as part of an NEA Global Learning Fellowship this past summer after two years of cancellations and disappointment due to COVID. It was more than worth the wait.
However, I can trace the beginning of my journey to Machu Picchu all the way back to 2015, the year I completed my first international learning fellowship with the Transatlantic Outreach Program, which allowed me to study for 15 days in Germany.
What felt like a career epiphany from that experience continues to shape not only my professional career but my life. I developed a voracious appetite for more, and to this day I continually look for new adventures to bring to my classroom and my community.
Each fall, I am consumed with researching opportunities and applying for summer fellowships. As my grant writing has improved, more of my applications have succeeded.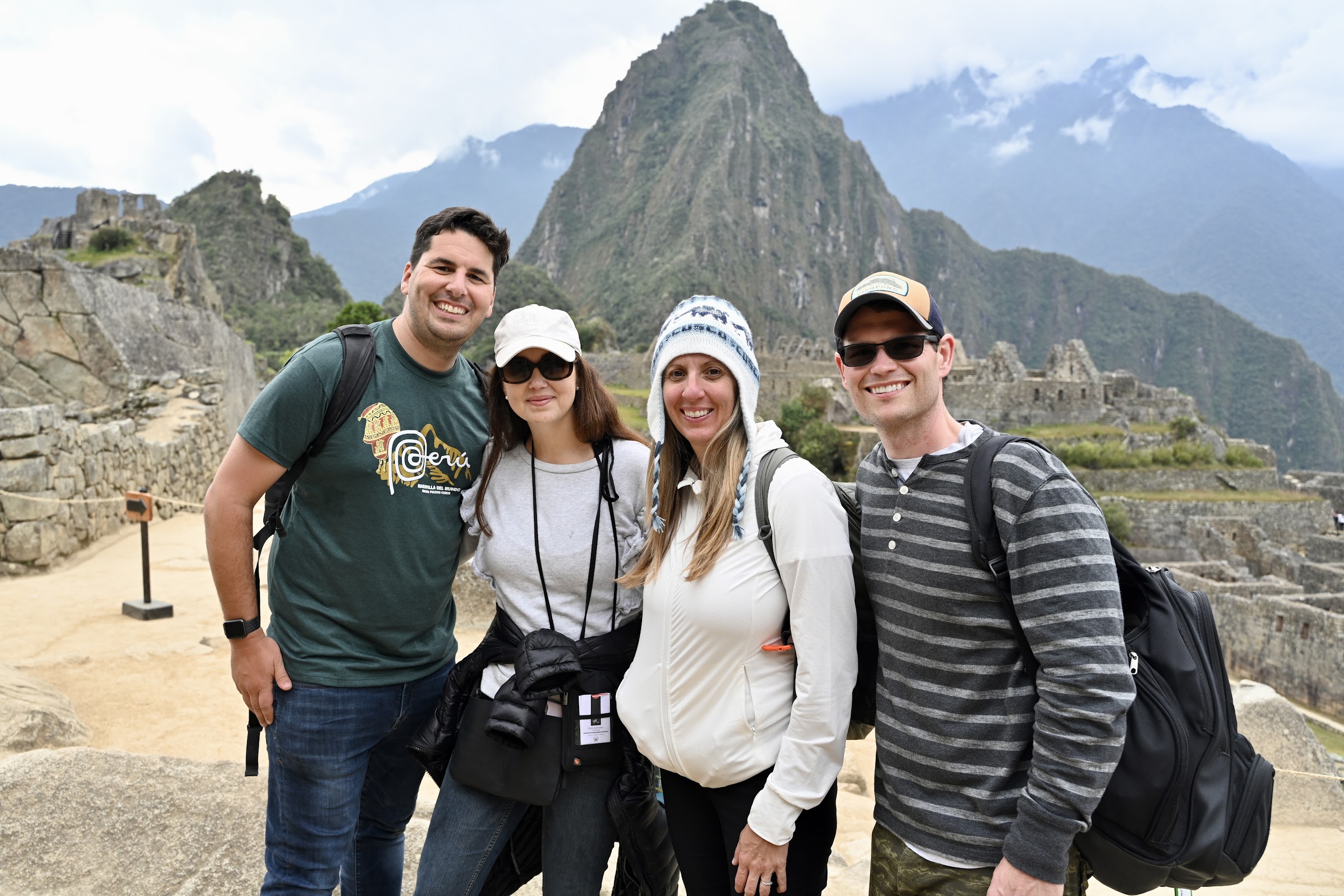 Procuring several fellowships enabled me to study at the San Diego Zoo, participate in the Fulbright Teachers for Global Classrooms in Indonesia, work with T.E.A.C.H. Bahrain, train with the Korea War Legacy Foundation, and learn with the Echoes and Reflections program in Israel. Each of these programs left an indelible impact on my life and journey as an educator.
Although I've had many successes in applying, there have been far more failures. I implore anyone thinking of trying to get a fellowship to do so and never give up.
My fellowship application process for Peru with the NEA Global Learning Fellowship began in 2015 when I applied unsuccessfully. I applied for three more years, and finally in 2019 I achieved my dream of joining the fellowship.
Fellows from all 50 states spend a year in an online course and attend in-person professional development in Washington, D.C. Upon completion, my fellows and I were beyond excited to travel to Peru in 2020, but then COVID happened.
First our trip was postponed to 2021, but as that summer rolled around COVID was still raging in the world, especially in Peru. We were told – to our deep sadness – the trip to Peru was indefinitely canceled and our fellowship had concluded.
It was a shock and thrill several months later when the NEA Foundation informed us the program to Peru would go on in 2022!
One of the greatest aspects of traveling in NEA's Global Learning Fellowship is the relationships with people you meet along the way. Generally one person from every state is selected, each bringing diverse perspectives, and friendships endure.
It is truly humbling to travel with some of the most incredibly talented teachers in the U.S., and I keep in touch with the three educators I became closest to during the NEA fellowship, Andi Webb, Mary Richichi, and Sam Northern.
Our journey started in the capital city of Lima where we visited an archaeological site, Huaca Huallamarca – an adobe pyramid dating back to 200 BC now surrounded by a residential neighborhood in the heart of the city.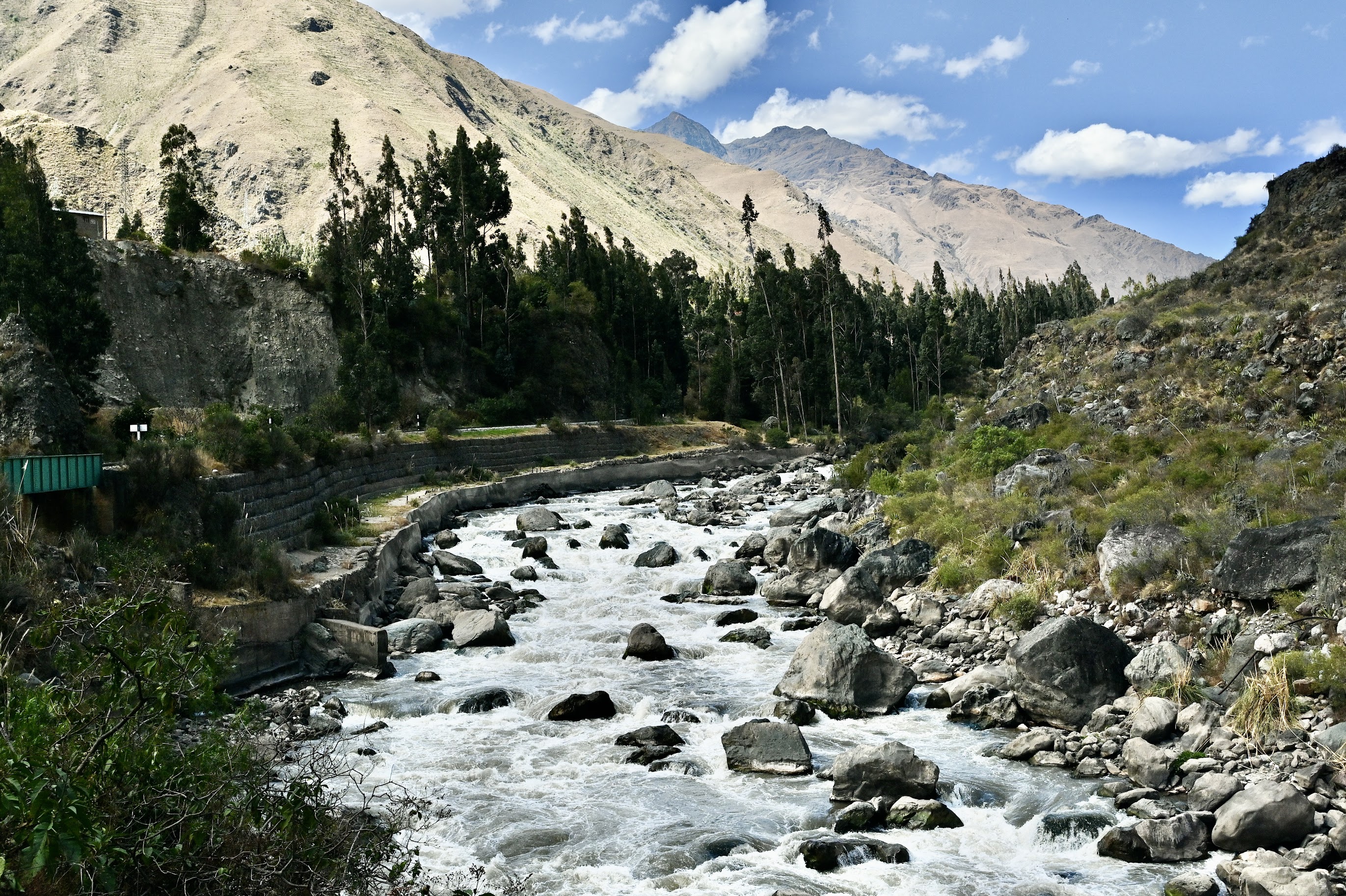 The tour of Lima also took us to a school, a chocolate factory, and catacombs buried under a church. Next we journeyed to the city of Cusco in the Andean mountains.
The sites and culture of Peru were on full display as we witnessed an extravagant parade, dined on alpaca and guinea pig, visited the Incan site of Sacsayhuaman, and traveled to a remote village to participate in a service learning project for the Sacred Valley Project.
The rural village we visited, Misminay, was 90 minutes outside of Cusco where residents of the community – mostly farmers – demonstrated indigenous weaving techniques, taught us about local customs, and even got us all to dance with them.
About 120 families live in the community preserving their ancestral traditions, sacredly linked with nature and their world view. Thanks to effort and team work with the community, tourism has become an additional income to agriculture and positively impacted their quality of life.
One day during lunch, I enjoyed meeting a boy from the village and using my very limited Spanish skills to carry on a rudimentary conversation with him as we sat on a rock overlooking a mountain.
Somehow we were able to communicate, and he was so excited to tell stories about his school and education. It reminded me that kids are kids. They all get excited over normal kid things, and they communicate with a smile.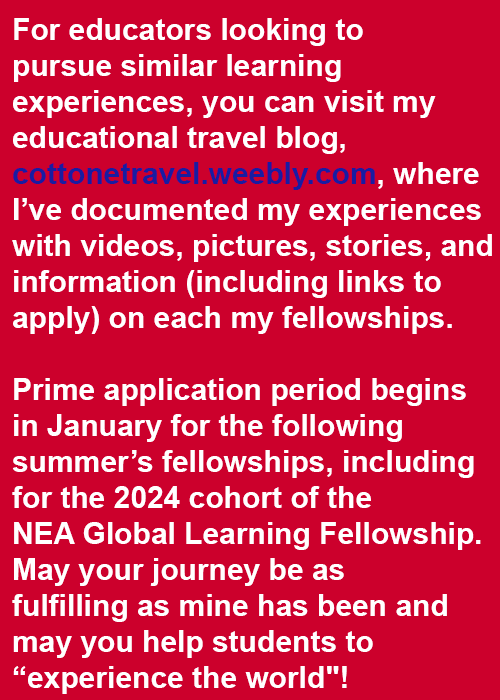 After that, our service project involved us helping to build a dorm for indigenous girls from rural regions to access secondary schools located far from their actual homes. My job was splitting boulders with a broken, worn sledgehammer to make way for a garden.
I alternated use of the hammer with a local man in his 50s, who was built of solid muscle, while I felt like I was dying after about 10 swings! But again we were able to communicate and laugh as we built a pile of rocks that would be used to build the wall of a gate.
I share all of this new knowledge and understanding with my students back home, along with photos, videos and souvenirs, to bring their curriculum to life – with the hope that my passion for travel and learning about other cultures will rub off on them.
My sixth graders' eyes widen when I tell them stories about the people I meet, or talking with the president of Indonesia at a shopping mall, or standing where Judaism, Christianity, and Islam were created in Jerusalem, or visiting the demilitarized zone between North and South Korea.
My amazing NEA Global Learning fellowship wrapped up with Machu Picchu. Leaving without seeing it would have left a giant hole in my heart, but thanks to Victor that didn't happen. After the bus ride to the top, we hurriedly hiked switchbacks to the walking entrance.
I struggled to regulate my breathing for the entire forty-five minutes at Machu Picchu. Hiking past alpaca and chinchillas, experiencing the culmination of years of anticipation, I stared in awe at a civilization's legacy reaching across the ages.
I didn't think my trip could grow even sweeter, but it did as I gazed at Machu Picchu in the distance and spotted my three friends. They believed I was left behind and missing the experience, so when I shouted to them, elation beamed on our all our faces.
We met back up for one last journey, fittingly, together.
Matt Cottone teaches sixth-grade world studies at Van Hoosen Middle School in Rochester.