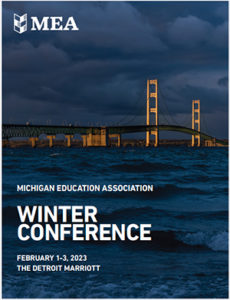 MEA's Center for Leadership and Learning is pleased to announce the 2023 Winter Conference being held Thursday, February 2, through Friday, February 3, at the Detroit Renaissance Center. You can view the Conference Announcement here.
To register for the conference, click here, or go to www.mea.org/login.
Deadline to register is January 6, 2023.
For questions, please email Conferences@mea.org.