MEA Conference for Aspiring and Early Career Educators
2023 MEA Conference for Aspiring and Early Career Educators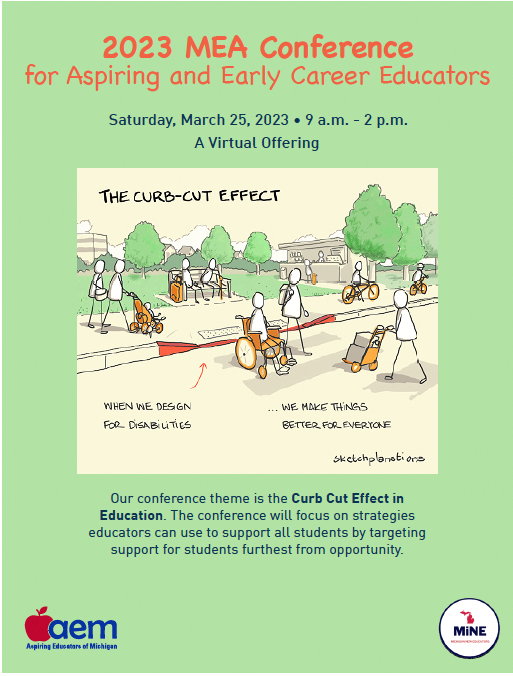 Our conference theme is the Curb Cut Effect in Education. The conference will focus on strategies educators can use to support all students by targeting support for students furthest from opportunity. Our keynote speakers will be Brittany Rhodes, founder of Black Girl MATHgic, and Nannette Hanson, Michigan Teacher of the Year 2022-23.
Participation is available to all AEM and MEA members in good standing at no cost. Registration is required to participate in the conference. Plan to register early as some sessions have limited enrollment. The first 100 to register will also receive a small care package.
To register, login into your MEA member portal, click the "event registration" tab, then select "2023 MEA Conference for Aspiring and Early Career Educators."
Download the conference announcement.
If you have any questions, contact Ryan Roehler at RRoehler@mea.org.