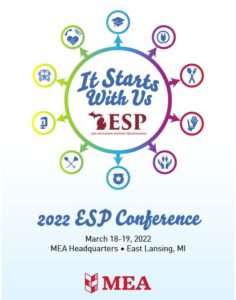 The 2022 ESP Conference will be held on March 18-19, 2022 at MEA Headquarters.
This statewide conference is designed to serve the expressed needs of the Education Support Professional members in good standing of the Michigan Education Association. Individual workshop sessions have been structured to meet both the generic and specific needs of the group.
Register now at mea.org/members-only.