Chilling effects from 'Don't Say Gay'
by Brenda Ortega
MEA Voice Editor
(Part 1 of our five-part series on how anti-LGBTQ political attacks are harming educators and students)
Michael Woods has been a teacher in Florida for 30 years, but a new state law left him uncertain of what he could and could not say to students when he returned this fall to sponsoring his Palm Beach County high school's Gender and Sexuality Alliance club.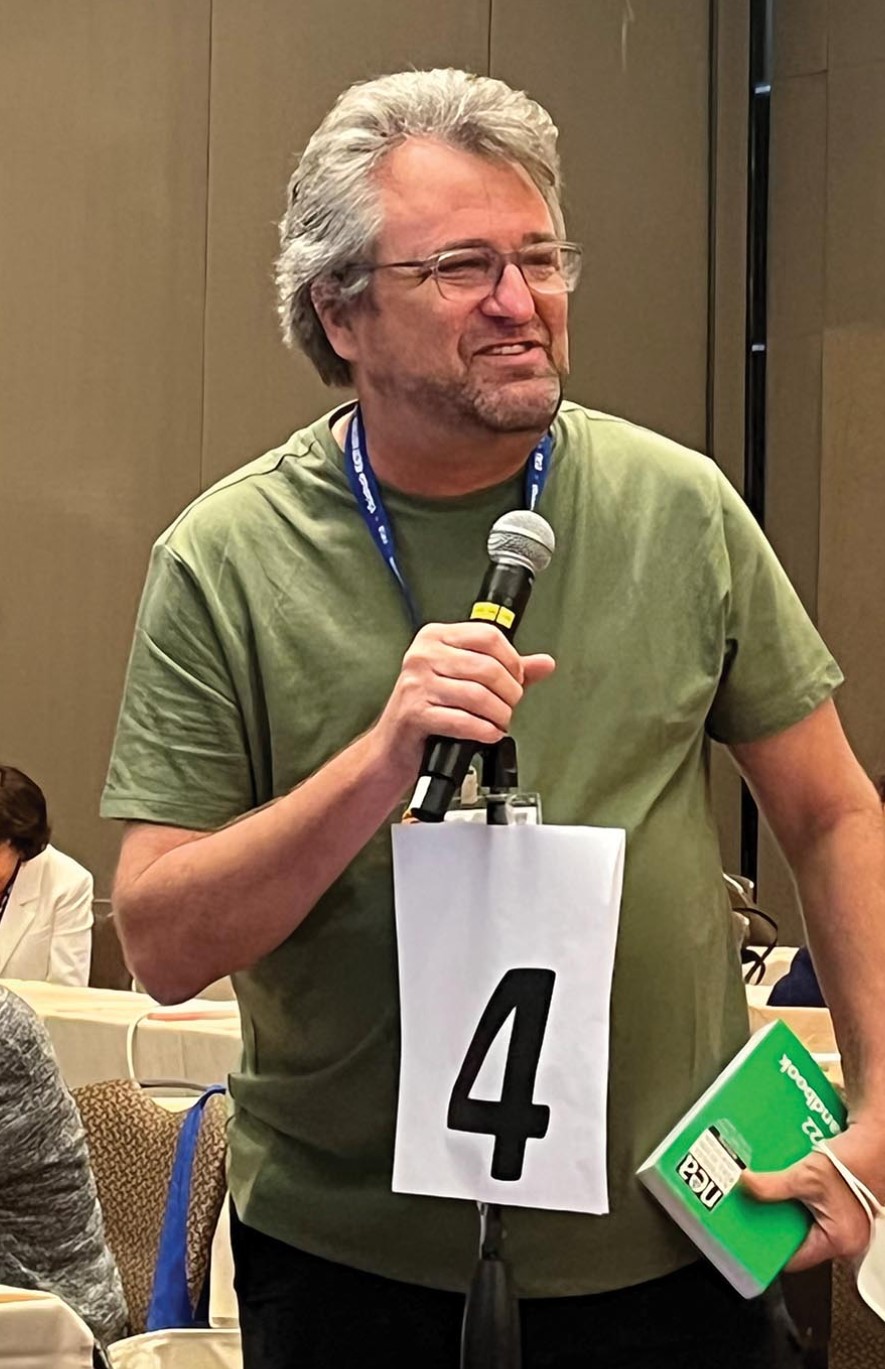 "They've created a law that says 'We are eliminating all discussions about LGBTQ people and denying that they even exist,' but they don't want to call it that," Woods said. "I call it a solution in search of a problem."
Florida lawmakers sparked widespread condemnation – from corporate executives to newspaper editorial boards – with the Parental Rights in Education Act, which critics dubbed "Don't Say Gay" and legal experts agree will certainly chill classroom speech.
"Teachers have a lot of unanswered questions because the law is so very vague," Woods said.
A record wave of anti-LGBTQ legislation has been introduced this year in 35 states, according to the American Civil Liberties Union. Measures that passed in 13 states mainly target transgender youth. Parallel efforts seek to limit teaching about the role of race in U.S. history.
A sweeping law passed in Alabama bans transgender students from restrooms corresponding with their gender identity, requires schools to inform parents if a student identifies as LGBTQ, criminalizes gender-affirming medical care for transgender youth, and restricts classroom speech.
Florida's new law bars discussions of sexual orientation and gender identity in "kindergarten through grade 3 or in a manner that is not age appropriate or developmentally appropriate for students in accordance with state standards." Parents who perceive a violation can sue for damages and costs.
In Michigan, GOP gubernatorial candidate Tudor Dixon has said she would support a Florida-style Don't Say Gay law here.
Meanwhile, Michigan Attorney General Dana Nessel joined 15 other state attorneys general in challenging the Florida law for violating the Equal Protection Clause and the First Amendment, calling it "an affront not just to educators but also to LGBTQ+ students, especially those who may already be experiencing the stigmatizing effect of their identity at school.
"This bill is not motivated by the desire to limit inappropriate content in classrooms," Nessel said. "It is meant to have a chilling effect on how educators do their jobs and may also violate the First Amendment rights of students and teachers alike."
A ninth-grade special education teacher, Woods said he was forced to remove his classroom library after the law went into effect on July 1 because he didn't have time to comply with new requirements to review every book title using a checklist provided by the state.
Educators in some districts across Florida were told not to wear rainbow shirts or display stickers in support of LGBTQ students and to remove photographs of same-sex partners or spouses.
Woods is especially alarmed by requirements to notify parents if a student asks to be referred to by a different pronoun, regardless of the student's wishes – "in essence requiring me to 'out' a child," he said. "If a teacher would have outed me in high school, I would have considered taking my life.
"People don't understand—they think you're being hyperbolic. But speaking to you as a gay man who was teased and beaten up in school, who didn't come out until 31 because I was afraid of being fired, I can tell you without a doubt: when you create safe spaces for kids, it saves people's lives."
---
Editor's Note: This story is one part of a larger picture showing detrimental effects of anti-LGBTQ rhetoric and actions on students and educators. Read all five stories in our series, The Toll of Attacks on LGBTQ Rights: