In the spirit of Anne Frank, 'He showed me my voice'
By Brenda Ortega
MEA Voice Editor
MEA member Robert Lurie feels a special connection to Anne Frank, the Jewish teenager whose diary became a classic of world literature after she perished in the Holocaust.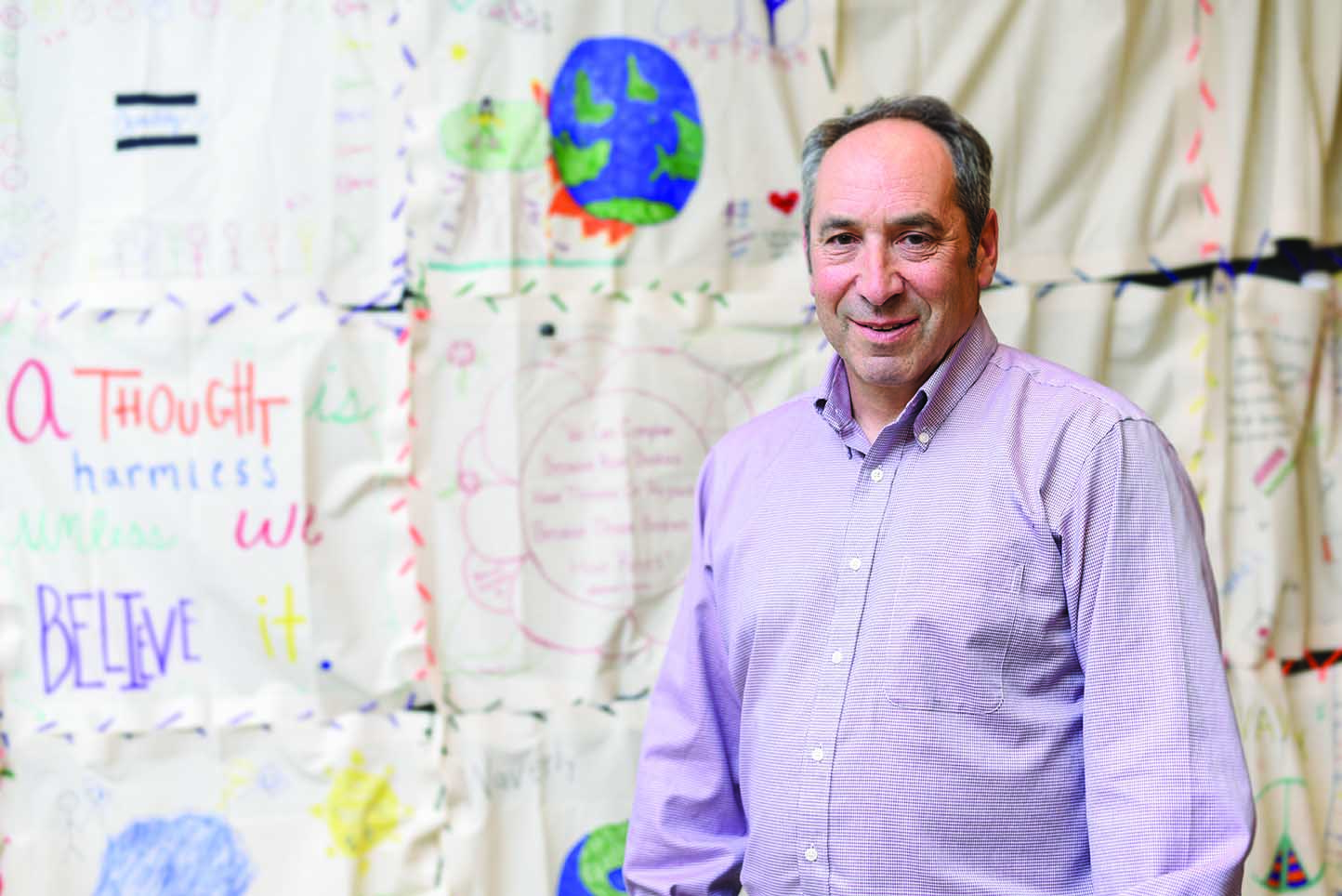 Lurie's father was a Jewish American soldier who fought in World War II to liberate Anne and others, and his 90-year-old mother was born three months to the day before Anne. His parents, both social activists, encouraged him to pursue human rights work focused on education.
A beloved Lansing Waverly High School history teacher, instructional coach, and longtime track and cross country coach, Lurie said he thinks of those personal connections to Anne Frank as "part of the plan that was meant for me, kind of my legacy and the foundation of what I do."
He has spent nearly four decades educating students about world history, cultures, and issues in ways that promote understanding and engagement in educational and humanitarian causes across the globe, including India, Nicaragua, Rwanda, Europe, and elsewhere.
"Although Anne's voice was silenced prematurely, over the last 35 years, quietly, in my school and community, I have persistently used my voice to inspire thousands of students to use theirs," Lurie wrote last year in an essay about his teaching philosophy.
Lurie has received national recognition for his work. In June he was honored with the Spirit of Anne Frank Award as National Teacher of the Year by the Anne Frank Center for Mutual Respect.
"The education that Robert delivers to students is not just reading out of a book but applying what is learned so the world makes sense," Principal Chris Huff said. "It really is a model for the rest of our country, particularly when you see some of the things that are happening in the news."
Lurie's personal journey from a childhood in Milwaukee joining civil rights marches with his parents intertwines with a professional journey toward global education in which he asks students to grapple with "the one unanswerable question": How can people do things to other people that are inherently abhorrent and wrong?
"Part of my personal journey has been trying to answer that question, which has taken me to Auschwitz and Majdanek, to Treblinka and the Warsaw Ghetto, Sachsenhausen, Dachau and the Anne Frank house. Last summer it's taken me to mass graves in Rwanda."
In Lurie's year-long sophomore world history class, finding a specific answer is not the point.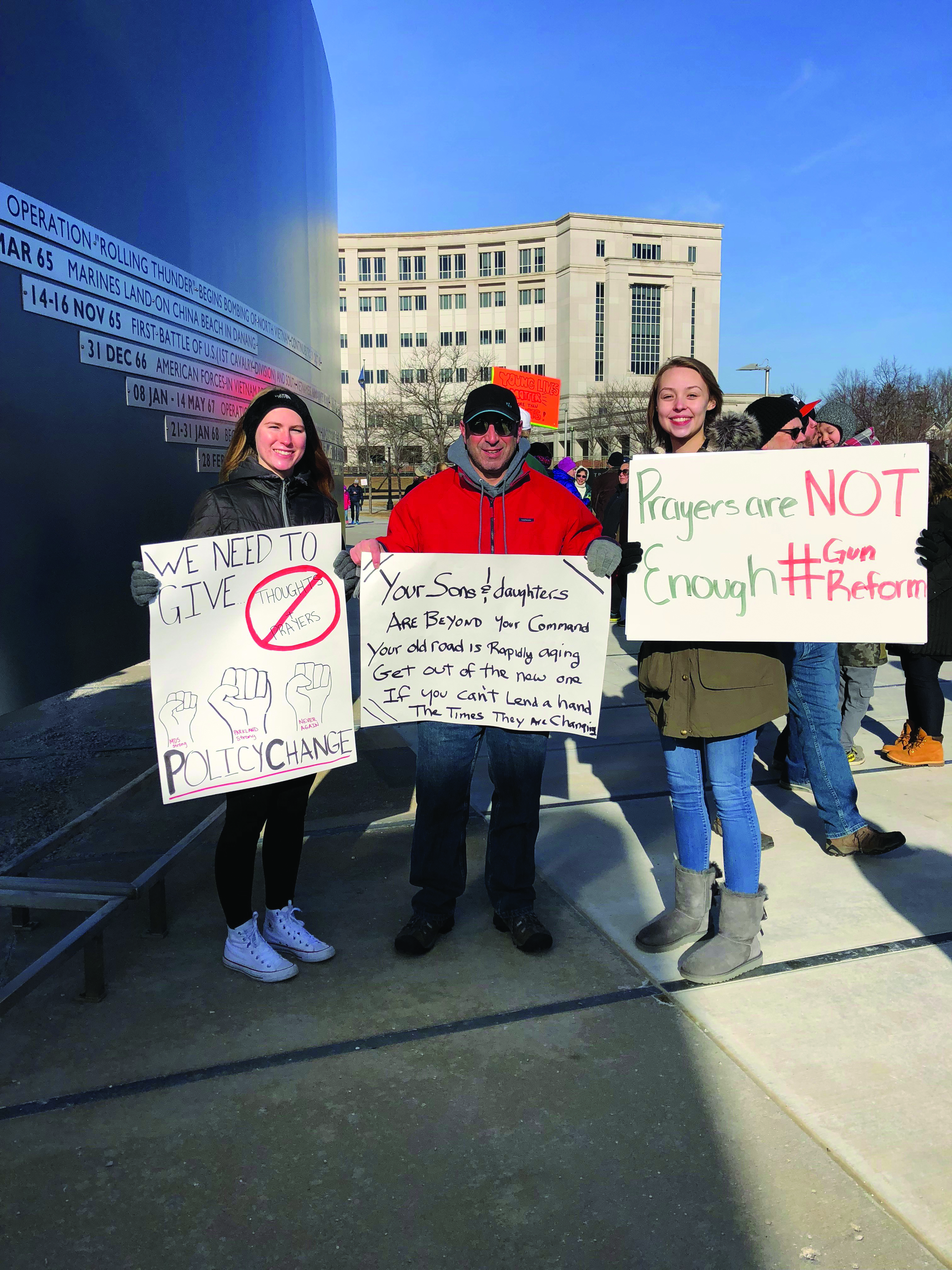 "There is no answer, but if we don't ever ask the question, then things that shouldn't happen will continue to happen. Ultimately, we are accountable for things that happen individually and collectively. Social studies education is about preparing citizens."
His own extensive physical and intellectual travels have shaped Lurie into a revered educator known as much for his gentle spirit and caring relationships with others as for his inspired approach to enlightening and empowering students.
Huff counts Lurie among his professional mentors since starting his career 18 years ago as a social studies teacher at the school. Lurie's passion and perspective have rubbed off on students and staff alike, he said.
"At Waverly we have many different languages and clothing styles and every single slice of society under one roof. Because of efforts like Robert's, our kids have embraced diversity and embraced the global perspective. That's our strength, and it's become our reputation in the area that the culture of our school is remarkable in how well our students get along."
Lurie says the students of today bring him hope.
"I have so much optimism," he said. "I look at our students and think, Wow. There's some things that we can all complain about, I suppose. But I look at these kids and think, The social issues that older people are hung up on, they don't care about. These kids just see people as human beings, and I think the solutions they come to will be more efficient because they won't get tripped up by all these extra hurdles."
And teaching kids how to find solutions to big issues—through critical thinking, communication, conflict resolution, and collaboration—is what Lurie's work is all about. In his view, it begins with exposing students to unforgettable experiences through travel and human connection.
Every two years, Waverly students and faculty take an international trip. In the last five years, Lurie has accompanied tours of World War II and Holocaust sites. "Some of the most poignant conversations I've had with kids have been at Auschwitz and the Anne Frank house," he said.
His students have met or spoken with a wide range of "good at heart" figures, ranging from the grandson of Mohandas Gandhi; to Carl Wilkens, the only American witness to the Rwandan genocide and author of I'm Not Leaving; South African cleric and activist Desmond Tutu; and Lurie's niece doing relief work for detained immigrants on the U.S. southern border.
He regularly brings in visitors from around the world—including friends he has met in his travels—for in-person and Skyped visits that bring book learning alive and draw teenagers into important conversations.
"These kids are no longer just citizens of Lansing or Michigan; they're global citizens, and they're going to be working on global problems. They're going to be our leaders, running our communities, and they need to be well-prepared for that."
Given opportunities to interact with the world, students will engage in meaningful new ways, Lurie says, pointing as an example to a student-led Town Hall organized at Waverly in the wake of the February 2018 school massacre in Parkland, Florida.
Students invited lawmakers, youth activists, and community leaders to participate in the forum exploring the gun debate and how young people can ensure their voices are heard on issues of importance to them. The event was covered by local news media.
"Our kids were so energized by those three hours of that town hall meeting. They just need the microphone, right? Giving kids the space to use their voices is critical. It's critical."
One of those students, 2019 Waverly graduate Reilly Farr, as a junior led the Town Hall effort and a student walkout and protest with Lurie's assistance. She has traveled on two historical group tours to Europe with her mentor and says of him: "Mr. Lurie showed me my voice."
"There is diversity, excellence, culture, and opportunity that exists all around; Mr. Lurie taught me to appreciate and explore what exists, here, now, and build relationships on the basis of growth, curiosity, and a mindset free of limitations."
Read the touching essay Farr wrote in answer to the question, "How has Mr. Lurie influenced your life?" at mea.org/my-voice.
In addition to mentoring students, part of Lurie's job is to be an instructional leader in his department. The position frees time each day to help develop department and school-wide projects and help younger teachers explore new ways to build students' global competencies.
"Our goal is to provide opportunities here that students can't get at other schools," Lurie said.
He speaks excitedly of a program starting this fall through a collaborative effort in which students will work as interns at the Capitol during part of the day. The same team approach led to a new race and ethnic studies course that will involve a community service component.
In addition, the department is connecting with "PeaceJam," an international organization that links Nobel Peace Prize winners with students interested in learning how to make positive change in the world. Three early career educators at Waverly will coordinate the program.
And one of the most eye-opening cultural exchange programs at Waverly happens close to home, bringing students from the more diverse, urban school into contact with teenagers from the more rural and homogenous Ovid-Elsie school district just 30 miles to the north.
Last year, Ovid-Elsie students enjoyed a global festival at Waverly, while the Lansing students toured a dairy farm during their exchange visit—"exposing kids to things outside their comfort zone, which is exactly what we need to do," Lurie noted.
He decries a push in recent years to force schools to become more like assembly lines with teachers given scripted curricula to recite and expected to align their lessons to the same content on the same day. Over-legislating by lawmakers strangles creative approaches, he said.
"As teachers we should be standing up and rebelling as much as we can, because we know that's not what is best for our kids. Give professionals the space to create and be innovative."
Lurie says he has never taught a class the same way twice, and that's as it should be: Given inadequate time to cover every standard, teachers should be empowered to teach by drawing from deep stores of knowledge, experiences, and expertise.
Standardization—of tests, data, teachers' work, their evaluations—is not the way forward, Lurie says. The future of education will involve varied pathways for students to pursue and focus more on skills than content. "The political winds are blowing in that direction," he believes.
To be part of facilitating that movement in a broader scope, Lurie also works part-time as a session director of LATTICE (Linking All Types of Teachers to International Cross-cultural Education), a non-profit professional learning community of mid-Michigan K-12 educators and professors and international graduate students from Michigan State University.
In addition, he has completed numerous fellowships, including the U.S. State Department's Teachers for Global Classrooms program, the Museum Teacher Fellowship program at the national Holocaust Museum in Washington, D.C.; and the Korea Society's Summer Fellowship for Korean Studies. This summer he spent several weeks teaching and traveling in China.
He began taking advantage of sponsored international travel opportunities for teachers in 2009 after his three daughters were grown, crediting his wife Sara Lurie—CEO of Community Mental Health Authority of Clinton, Eaton & Ingham Counties—for her patience and understanding.
His wife joined him for the June trip to New York City to accept the Anne Frank award at a ceremony that included a remembrance for victims of hate crimes, including deadly shootings at a synagogue in Pittsburgh and a church in South Carolina.
The experience of winning an award bearing the name of Anne Frank—the girl who is his inspiration and a worldwide symbol of compassion and hope—has been emotional.
He never expected to receive special recognition for doing the only work he ever wanted to do, being a teacher and following in the footsteps of those who influenced him, Lurie says.
"I feel kind of like I'm carrying the flag for lots of outstanding educators and people that have supported me. Whatever humbled times a thousand is, that's kind of how I feel."