Legislative Councils: a case study in lobbying
When Ed Clements attends a dinner (or for now, a Zoom call) with other MEA members and their invited guest—a state representative or senator—he doesn't expect the educators and politician will agree on everything. Sometimes they don't agree on much.
Yet the 22-year Bay City educator and current city commissioner keeps coming back for more of these events known as legislative councils.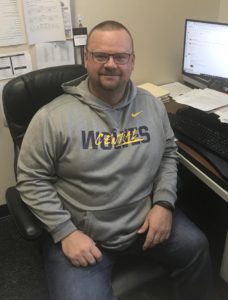 "I've been involved on the political side of things almost my whole career, because I realized right from the get-go that every policy is derived from legislation. So it's important that members be active to help craft the legislation that ultimately affects their job."
Clements is one of many MEA members and leaders who have attended get-togethers with—among others—Sen. Ken Horn (R-Frankenmuth) over the past few years, relaying realities on the ground that have played out, or could result, when policy ideas become law.
In time, Horn became convinced from listening to the stories of educators that issues needed to be addressed with the state's teacher evaluation system, which was overhauled starting in 2011 to weaken tenure protections and institute a high-stakes rating system for educators.
"Teachers create a bond with their students," Horn said in an interview. "They know from one end of the classroom to the other where these kids are in their learning process, and every single one of these kids is wired differently, soaks up information differently. Yet they're all geared toward the same standardized test."
Horn has introduced one bill addressing a time-sensitive concern—this spring's scheduled increase in the portion of educators' evaluations tied to student test scores from 25 to 40%. Horn's bill would drop that figure to zero. A separate bill in the House would keep it at 25%.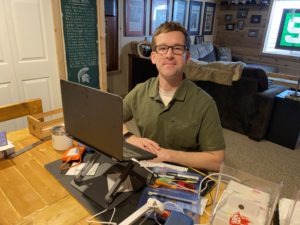 The proposed legislation is one of several MEA priorities to improve a system many members view as punitive, demoralizing, and a significant factor in the widening gulf between the number of educators needed to staff classrooms and those entering or staying in the profession.
Having the chance to look a policymaker in the eye and explain an educator's point of view is "invaluable, even if they don't agree with you," says MEA member Chris Bowen, an elementary art teacher in Carrollton, who added he enjoys attending legislative councils.
"When we have the opportunity to sit down with legislators and have open conversation—not debate, dialogue—sometimes we've had a little bit of a breakthrough in terms of understanding our side better," Bowen said. "That's been the case with Sen. Horn."
The dinners—now Zoom calls—last for a maximum of one hour, and the key is to make a direct link between legislation and students' day-to-day learning. "We're not there to make anyone uncomfortable," Bowen said. "And sometimes some good comes out of it. Maybe our voices get carried into some of those closed rooms in Lansing."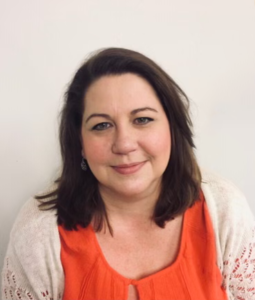 The meetings are not limited to teachers. Deb Rickert, vice president of her support staff union at Saginaw Valley State University, has started attending legislative councils. With 27 years on the job, she only recently rose to leadership in the unit representing seven job categories, including custodial, skilled trades, and secretarial.
An office coordinator for academic support programs, Rickert said she decided to get more active in the union after becoming dismayed by national politics in the last few years.
The cutting of some support staff positions at SVSU last fall, despite the addition of federal relief money amid the pandemic, reinforced the importance of joining K-12 educators at legislative council meetings, she said.
Rickert wanted to ensure both higher education and education support professionals were represented in discussions. "We have so much to say, but we don't often say it. People don't like getting out of their comfort zone, but it's really important."
Sitting down for extended conversation, and returning to do it again, helps lawmakers put a face with a name that's normally only attached to constituent emails or phone messages, said Amy Urbanowski-Nowak, president of the Birch Run Education Association.
"If you can establish a face-to-face relationship, then it's helpful when you have to call on the phone or send an email when something is happening," she said. "I also spoke with Sen. Horn directly at the Capitol when changes were occurring with our retirement and our pension."
Not every battle will be won, but it feels hopeful to have a policymaker listen as Horn has done, Urbanowski-Nowak said. "He truly does take in what we say, and that's what should happen. Educators are on the front line and doing the work, so it's important for us to be heard."
To that end, as with MEA staff around the state, UniServ Director Tammy Daenzer organizes various gatherings of members from her Saginaw-Bay County region and their representatives and senators—both Democrat and Republican—on a near monthly basis.
When the legislator is listening and educators are speaking about their schools, classrooms and lives, "I rarely need to speak," she said. "I provide dinner, and they have the conversation."
Even when the talk isn't going in the desired direction, it's important to stay respectful and productive, Bay City's Clements said.
"You have to keep the end goal in mind—to make improvements to policies that will help a greater number of people than just yourself," he said. "Take a deep breath and know you're probably not going to change a mind in one conversation. You've got to build a relationship, and it takes time."
Clements said he learned the ropes from great mentors, and he's hoping to pay it forward. "We're trying to bring in some newer members to mentor them as well, because I'm going to be gone in several years, and we need people to fill in behind."
---
Interested in Getting Involved? If you and other members in your area are interested in holding legislative councils with your state legislators, contact your local MEA field office for information. MEA lobbyists are also available to help facilitate startup of new groups.
Related stories:
Push is On for Changes to Evaluation System