My View: Eclipsing Restoration with New Growth
By Robyne Muray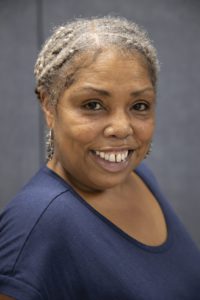 The COVID-19 pandemic has proven to be an event of catastrophic proportion. Its aftermath can be seen in the breakdown of economic, health and political structures that navigate society. However, in terms of scholastic instruction, communities across the nation have gained a greater appreciation of the importance of public school systems.
As parents have grappled with the balance of working from home while actively participating in their child's education due to school closures, there has been a reckoning of how essential face-to-face instruction is for academic rigor and social-emotional development of the whole child.
Coupled with ongoing struggles and turmoil surrounding issues of race, privilege, equity, and inclusion in America, the pandemic has created opportunities for positive change in our education landscape even as it has wreaked a wide path of destruction.
What could Arise
Many districts are taking this time of general upheaval as an opportunity to improve their educational philosophies to address equity through professional development and courageous conversations. That means expanding access to collaborative teams that represent all stakeholders, building and supporting culturally responsive learning communities, and expanding professional development opportunities to provide best practice instructional support, all while preparing for the return to onsite.
During a nebulous period of stress and challenge at the height of the pandemic, many districts throughout the state also have worked diligently to meet the challenges of a virtual instructional platform. Educators produced creative ways to deliver content to students and provide parental supports. That learning does not recede with the pandemic. It is a hard-won new tool in educators' toolbox which can benefit students going forward.
New Beginnings
My first article in this series ran last fall and featured a poetic piece I wrote called "I am from" which focused on my early struggle to understand the pandemic's ultimate effects and significance. I think it is fitting in this last article of the series to end with a piece of expression about my aspirations for public education.
A strong educational system has resources to keep its structure in shape, but an educational system of strength kneels in reflection to keep its foundation in shape.
A strong educational system is not afraid, but an educational system of strength shows courage in the midst of fear.
A strong educational system is not easily shaken, but an educational system of strength remains open to alternative conceptions.
A strong educational system can walk alone, but an educational system of strength knows it takes multiple footprints to reach the goal.
A strong educational system is strong enough for the academic journey, but an educational system of strength becomes stronger in the journey.
Conclusion
Writing this series has been an amazing opportunity to reflect during a life-changing moment in history. As an educator on this journey, I've learned the hope of public education remains intact. What also holds true is my belief in the ability of public schools and educators to renew and reinvent themselves to meet the needs of our children and provide them with the tools of success.
Robyne Muray is a Lansing teacher and MEA member participating this year in the district's Aspiring Leaders program. She was the 2018-19 Michigan Region 6 Teacher of the Year.