Together We Can Seize this Moment
Editor's Note: Much has been written about educator demoralization in Michigan and across the country. Politicians have simultaneously cut education funding while increasing demands on schools and educators. The resulting effects have led to growing staffing difficulties, from K-12 teachers, to bus drivers, paraeducators, and higher education faculty.
Declining pay and benefits. Large class sizes. Too few librarians, counselors, social workers, and psychologists. Ballooning student need and student debt. Drastic decreases in the number of college students pursuing a career in education.
Michigan has failed to properly fund public education, numerous studies have shown. But we are not alone. We are part of the #RedForEd movement, and now is our time to speak up and speak out.
Read this inspiring open letter to members from MEA Political Action Organizer Jessica Lumbreras, who writes about how and why educators and community allies should stand together to demand the public schools our students deserve.
Join us for #RedForEd rallies at the Michigan Capitol on June 18 and 25. Every voice matters.
[dt_divider style="thick" /]
By Jessica Lumbreras
MEA Political Action Organizer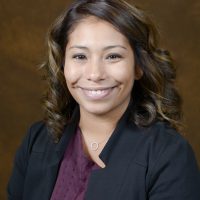 When Gov. Gretchen Whitmer pitched her budget plan to lawmakers in March, proposing the biggest increase in public education funding in a generation, I know that many of you felt something you hadn't experienced in a long time.
Hope.
It might have been just a glimmer. Maybe you worried about letting it in. But as the MEA political action organizer, I am here to tell you—not only should you have the courage to be optimistic, but now you must summon the determination to be an activist.
To pass a state budget that includes more spending on education, the governor needs our help. Republican leaders in the GOP-controlled state House and Senate have criticized Whitmer's call to raise new revenue to stop a 25-year pattern of disinvestment in roads and schools.
We have to act now to amplify our voices by joining with others—parents, civic leaders and activists—to speak out for the change we all know is desperately needed. Attend one or both of our #RedForEd rallies on June 18 and 25, so we can send a message to legislators.
We have exciting speakers and events planned. We will be joined by NEA President Lily Eskelsen García, Gov. Gretchen Whitmer, Attorney General Dana Nessel – and of course, our own MEA President Paula Herbart along with AFT Michigan President David Hecker.
But there is another reason why I am hopeful.
I witnessed a shift among MEA members that was sparked by the West Virginia teachers' strike in February 2018. After years of being attacked by lawmakers in our state, Michigan school employees began to see the power of collective action.
By then you were long past the point of being ready for change. But now you saw a real opportunity to elect a governor who would understand the importance of public education, listen to the experts on the front lines, and support the work that educators do with resources.
I spent the better part of a year asking MEA members to do the day-to-day work that would help elect Gretchen Whitmer, and I rarely heard anyone say no to me.
Across the state, you organized and joined #RedForEd walk-ins and rallies at your schools to raise awareness of the need to "Value Students, Respect Educators and Fund Our Schools."
You donated and held drives to raise money for MEA-PAC, the fund which allows us to support candidates who will protect and strengthen public education. You got out the vote by showing up for phone banks and knocking on doors in your communities.
And you won a victory that was just the start of good possibilities to come. Whitmer's success in November advanced us to another opportunity—organizing to support her bold budget.
As MEA President Paula Herbart says, "We don't just help get people elected, we help them lead."
Whitmer said it herself when she visited the MEA Winter Conference a few weeks before submitting her spending blueprint. She asked attendees to re-up their commitment as she proposed a historic re-investment in public education.
"When I introduce this budget, every one of us has to put our back into it," she told more than a thousand MEA conference-goers.
Whitmer has been doing her part. She criss-crossed the state throughout March and into April, visiting classrooms to celebrate reading month and staying after to speak about education priorities with school employees, administrators and parents.
In that spirit, now MEA is asking you to do what you do best: educate people.
We are asking you to show up and use your respected educator voices to teach others what the problem is, how we got here, and how Whitmer's budget starts to fix the problem. If enough of us do this work, we can make change happen.
Lots of people in your communities are concerned about the state of public education in Michigan. They see what's been happening, and they worry about the future for their children and grandchildren.
Voter polling consistently shows the public is on our side. That's because the facts back up the alarm bells that educators have been ringing.
The School Finance Research Collaborative's exhaustive study of what it costs to educate a child in Michigan showed our schools to be drastically underfunded. And research from Michigan State University released in January analyzes 25 years of disinvestment in education.
For the past few months, union members have been sharing their stories and holding meetings with lawmakers to raise awareness and press for action. The June 18 and 25 rallies at the Capitol offer another chance for our message to be heard.
I am not an educator. I am a product of selfless public school employees who changed my life trajectory by nurturing my love of learning from kindergarten through my bachelor's degree. This fight is personal to me for many reasons, but today it's for my 10-year-old son.
We must seize this moment. Suffering alone will not fix our problems. It matters to so many that we are successful, but most importantly, it matters to our students.