Why I Belong: Lansing Community College's Eva Menefee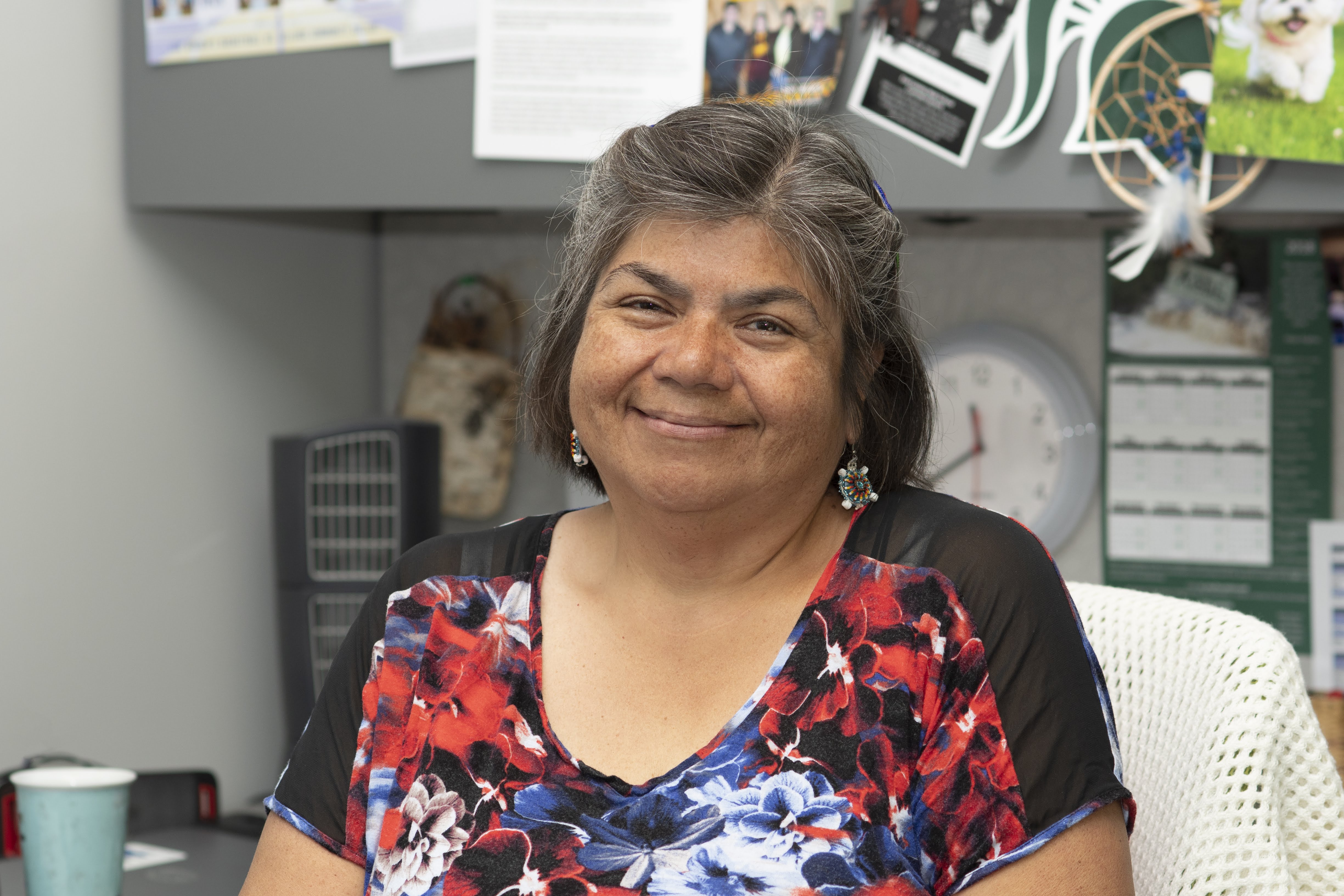 Eva Menefee says her interest in academic advising grew out of a bad experience she had as a young undergraduate student seeking guidance from an advisor.

"I wanted to be an accountant, which at that time meant getting into the school of business. I can remember going to see the advisor, and he said, 'People like you don't become accountants.' I thought, You mean people like me who are Native? People like me because I'm a woman? People like me that are first-generation college students? What does that mean? I never asked him. I walked over to the college of education and found a home.
"When I graduated from MSU in the early 80s, there were no teaching jobs, so I worked at admissions, then advising, and then I ran a transfer program between MSU and LCC. When the LCC job opened up, I applied because I wanted to work with students in my community. I do my best advising in the aisles at Meijer or in the check-out lanes where I see students everywhere. That's my passion. I love helping students learn and find their path."
HONING LEADERSHIP
"My dad was a rigger and belonged to the Ironworkers union, and when he got sick I remember the union being supportive of him. So when I got to LCC, I joined the union and started going to meetings. I volunteered to be the secretary, and I was secretary for a long time until I thought to myself I could do more if I hone my leadership skills. I went to some NEA leadership conferences, and I became a delegate to the NEA RA (Representative Assembly) and went to my first RA meeting in San Diego. I learned so much! I became really active in my Native American-Alaskan Native caucus at the NEA level. And I wanted to keep on learning, so that's what I've done. I came back and got on the negotiations team, and eventually I ran for president."
SPEAKING FOR MANY
"I bring a lot of different things to the table for our faculty. More than anything else I listen. I'm trying to get other people who are in our union to grow as union members, too, because that's how we become strong. I'm so student-focused that I always bring that conversation—to look at how what we do affects our students. And we have so many people who are adjuncts, I always am thinking about our adjunct faculty and wanting to make sure they have a seat at the table. I want them to have a fair wage and the kinds of opportunities that folks who are full-time have."
MAKING A DIFFERENCE
"I'm thankful for the union bringing our salaries up to be competitive in the field and in the area. But beyond that, I never thought I would be able to develop myself as a leader or go to leadership conferences or connect with other higher-ed members across the country. Being part of MEA has been one of my most rewarding experiences at LCC. I never realized how being part of a union could make my world so big. I'm a person who believes every step you take with unionism is going to help you and help your future as an employee. I would say to anyone if you have the opportunity to get involved with a union where you work, even on the smallest level, that you should do that. Our union helps us do better, get better, and be better for everyone."