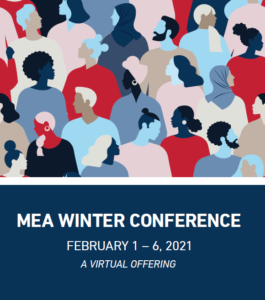 Welcome to an MEA Winter Conference unlike any we've held before.
This year our gathering will happen virtually over the course of five
evenings and a Saturday morning. But while the format has changed,
our purpose never wavers.
Information for the 2022 Winter Conference will be available later this year.