MEA Locals Keep Safety at Forefront in Return to School Discussions
By Brenda Ortega
MEA Voice Editor
As president of the Grandville Education Association, Blake Mazurek knows that in normal times many members of his local union don't notice what he and the leadership team do to bargain contracts, advocate for members, and navigate challenges.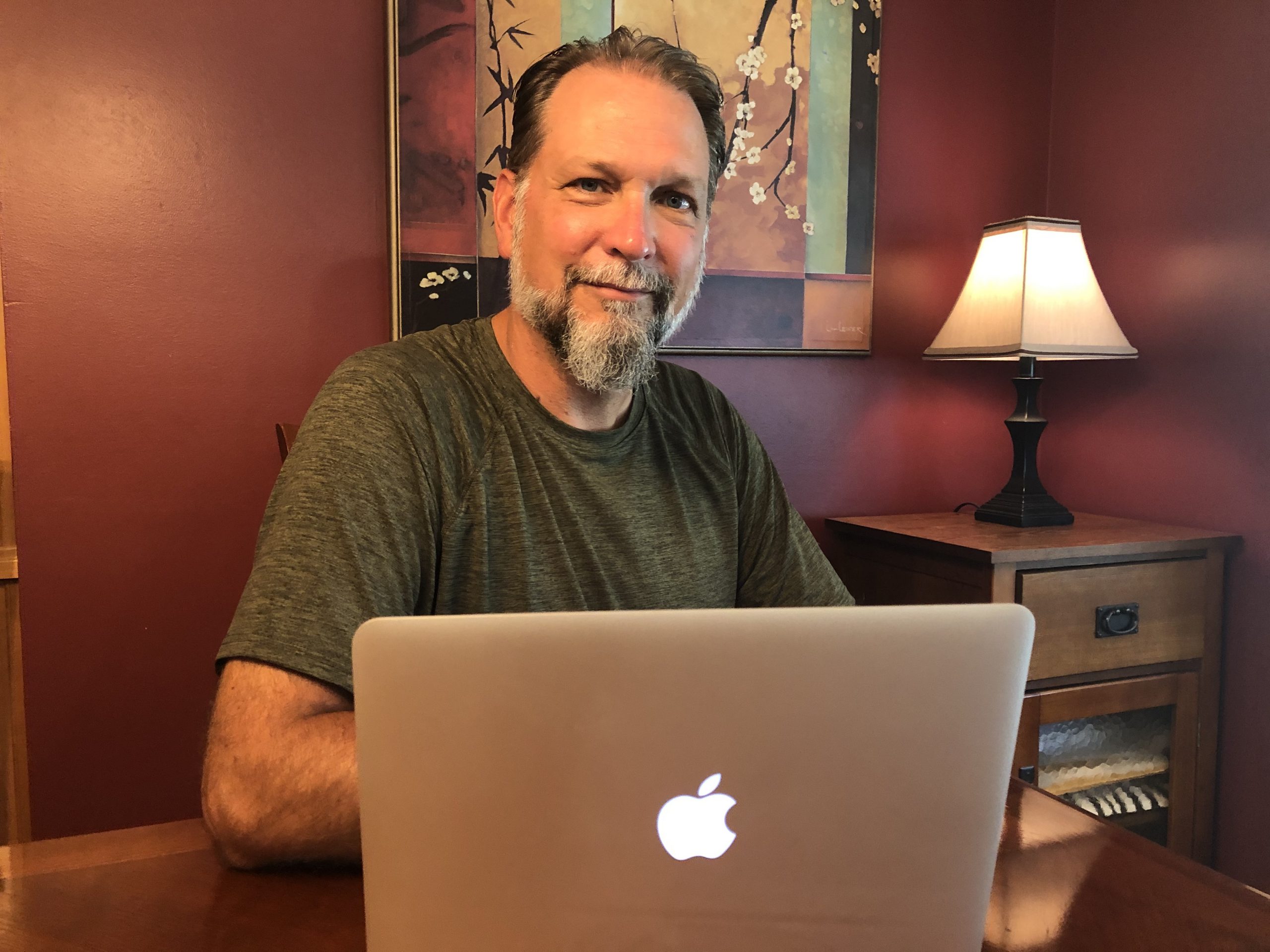 But everyone is paying attention now that he's "getting into the weeds" alongside administrators as they try to hash out details for a safe return to learning this fall. Grandville is located in the suburbs of Grand Rapids, which is one of three Michigan hotspots for spread of COVID-19.
The questions around schooling during a global pandemic are numerous, complex and varied across regions and districts, and no solution is without drawbacks, noted Mazurek and other leaders interviewed for this story.
"I want my members to know that everything I'm doing is because of them, and without their membership I can't do what I'm doing," he said.
As in many locals across the state, Mazurek conducted an online survey to measure members' concerns and gather opinions. The results showed his members are most worried about protecting their own health and safety and that of their students and families.
Mazurek sent a survey report to administrators, and Monday night he read a powerful statement to the school board – later posted to the union's Facebook page  – urging school leaders to follow the "guiding star" of scientific guidelines and expert health advice for plans being developed.
"The stakes are higher now more than ever," Mazurek read in his statement to the school board. "Our profession has long been the political scapegoat for many of society's ills and disparaged by some of our nation's highest officials. We are now called 'Essential Workers,' but I argue that we've ALWAYS been essential! It is incumbent upon us all to speak loud and clear with a voice of unmistakable conviction that our students and staff are not expendable."
So far federal and state guidelines and expectations for reopening schools have been pushed out with no funding. As time passes without resolution, MEA leaders and staff from districts large and small across the state are fielding more than typical numbers of questions about retirement this late into the summer.
"The anxiety – the feeling I've been hearing from people of being a sacrificial lamb – it's only going to get deeper as we get closer to start dates," Mazurek said in an interview. "I know right now there are staff members contemplating saying, 'I can't go back.' That's starting to creep into people's minds, so my job is to make sure their voices are heard."
Outlining A Safe Return to School
In Michigan, Gov. Gretchen Whitmer offered school districts guidance in the form of requirements, strong recommendations, and general recommendations for safety and health protocols in the MI Safe Schools Return to Learning Roadmap.
The governor's plan was released in late June – a short time before President Donald Trump and U.S. Education Secretary Betsy DeVos began indiscriminately threatening to withdraw federal funding to schools that do not reopen buildings full-time for all students. At the same time, COVID-19 case numbers had begun an alarming surge in many parts of the country.
"SCHOOLS MUST OPEN IN THE FALL!!!" Trump tweeted on July 6, to which NEA President Lily Eskesen García replied: "You forgot to add the word SAFELY."
The next day, DeVos told governors on a conference call: "Risk is involved in everything we do, from learning to ride a bike to riding a rocket into space and everything in between."
In response, NEA jointly issued a statement with the American Federation of Teachers (AFT), the national Parent Teacher Association (PTA), and groups representing special education administrators and secondary school principals.
"Throughout this pandemic, the administration has failed to address the needs of students, especially those students who need the most support. They have failed to listen to families and public school educators who have been on the frontlines serving their communities," the statement read.
"Public school educators, students and parents must have a voice in critical conversations and decisions on reopening schools. The president should not be brazenly making these decisions."
In Michigan, a statewide survey of 15,000 members conducted by MEA in May revealed health and safety issues topped the list of educators' worries. Nearly one-third of respondents said they were considering retiring early or leaving the profession because of safety concerns.
Based on the survey data, MEA issued its priorities for schools' potential reopening, including increased funding; expert-driven standards for preventing and responding to COVID-19 outbreaks; emphasis on students' well-being over standardized test scores; and investments in safety supplies and technology.
"If medical experts say it's not safe for us to return to buildings to teach students face-to-face, then we can't and we won't," said MEA President Paula Herbart in a video released Wednesday. "If school districts are keeping you and your members out of the process, making decisions about returning to school that don't include you, and are ignoring you at the bargaining table, then they'll see us in court."
The Michigan Legislature has not acted yet on a budget for next school year, in large part waiting on the U.S. Senate to consider the House-passed HEROES Act to provide an infusion of funding to schools in their hour of need. Following weeks of lobbying by educators and parents nationwide, the Senate is expected to take up the measure in the next two weeks.
Register now and join NEA next Tuesday, July 28, at 7 p.m. ET for a special town hall to learn what educators, parents, and communities can do to advocate for the resources and plans we need to ensure schools reopen safely and equitably.
Local Voices, Local Plans
General plans are starting to trickle out from school districts across the state, while local union leaders continue to press for educator voices to be included in working out the details.
In Lansing, where virus spread in June placed the region into a high-risk category, the union and administration quickly agreed during their talks that starting the year online would be the safest alternative.
On Thursday, the district announced the first quarter of the school year will feature remote learning with a goal of returning children to classrooms as soon as possible – maybe by the first of November, depending on conditions.
Both sides agreed that remote learning was the only safe option for starting the year, given recent spikes in COVID-19 case numbers in the region, but the decision comes with its own anxieties for many educators, said Chuck Alberts, president of the Lansing Schools Education Association (LSEA).
"They love seeing their students and families each day in school," Alberts said. "They are hoping it's temporary and we can get back to face-to-face teaching and learning quickly. But with that said, they understand it is the right thing to do."
The LSEA is helping to design plans for engaging and equitable virtual instruction, building upon what was learned during building closures in the spring. A proposed plan involves having "screen-to-screen live instruction" at various times.
Exact plans remain in the works, but the district has determined it is prepared to provide any student in need with a device, and options for internet service are under review – including free temporary service for new buyers and installation of hotspots, district leaders have said.
Schools across the state are required to enact a range of safety plans based on the COVID-19 threat level their particular region is facing at a given time. Under the six-phase state reopening plan, no in-person schooling would be allowed in phases 1-3.
The roadmap, developed with the help of a 25-member advisory council that included both health experts and educators, lays out minimum requirements and strong recommendations for cleaning facilities, wearing masks, and social distancing, among other protocols.
At her most recent press briefing on the status of virus spread in Michigan last week, Whitmer said that spotty compliance with face mask requirements was moving the state in the wrong direction. In recent days, case numbers have been on an upward trajectory.
"If that trajectory continues, and we have to move some regions back to phase three, that means there will be no in-person instruction (at schools)," she said last week in announcing a new mask requirement in public places.
On Monday, MEA joined with AFT Michigan, the Michigan Association of Superintendents & Administrators (MASA) and the Michigan Association of School Boards (MASB) to urge districts to collaborate with school employees, follow collective bargaining laws, and adopt as many as possible of the "strongly recommended" and "recommended" actions from the roadmap for phase 4 and up.
In addition, the Michigan Association of Intermediate School Administrators (MAISA) released a draft sample plan to show what it would look like if a school district adopted many of the strongly recommended protocols, in addition to the mandates.
Herbart, who served on the governor's advisory council along with other MEA members, health experts and education leaders, said the diversity of Michigan means there is no one-size-fits-all solution for every district.
Some less populated areas of the state might have low infection rates, while other places are experiencing significant community spread. However, until phase 6 arrives – which is "post pandemic" – safety precautions will be necessary in every community.
"Just like we've listened throughout this pandemic to nurses, doctors, and other public health experts, decision-makers at the local level must involve front-line educators as they grapple with the tough choices ahead," Herbart said.
Reopening With Caution
In Mackinaw City, where coronavirus infection rates remain relatively low, a majority of members said in a survey they were ready for in-person learning with safety procedures in place, said union president Jennifer Lee. Some members remain nervous about the prospect, she added.
District administrators are meeting with the union to discuss ideas for mitigating risk if in-person instruction resumes, including mask policies and creative ideas – such as streaming lessons so sick students or teachers can stay home, and moving outdoors when possible for lunch and some classes, such as band and physical education.
"We are talking about doing things literally 'outside of the box,'" Lee said. "We're happy to have the flexibility and the recommendations from the governor's plan."
In metro Detroit's West Bloomfield, meanwhile, administrators and union leaders agreed to start the year remotely for the high school because it would be impossible on short notice to promote social distancing in such a large building with so much movement, local president Kim Abel said.
Lower-grade buildings are expected to operate on a blended combination of in-person and remote learning on a staggered A-B schedule to reduce the number of students in classes at one time and allow for social distancing.
Details are still being negotiated, said Abel, who has been an officer in her West Bloomfield union for 22 years and negotiated 17 contracts. Many difficult questions remain, such as who will be required to wear masks and when, she said.
"I've had a lot of sleepless nights, because the unanswered questions are piling up and that's unnerving," Abel said. "But our district has continuously said that safety is most important, and we won't do anything to jeopardize our students and staff, so that has been extremely reassuring."
The contract provides additional peace of mind, Abel said. "I sent an email out to my staff a couple of days ago to reassure them that the contract language is there to protect them. We will continue to uphold that language to ensure that their protection and safety is the first priority."
Educator Voices Must Be Heeded
In Ann Arbor, no plan has been finalized but the union publicly shared its position via a Facebook post which was read to the school board:
It's not safe to return to buildings to start the year, given an upward trend-line in Washtenaw County, the local leadership said.
"We love what we do and the vast majority of us would choose in-person instruction over online school any day, but only when it is clearly safe to do so and we are not being asked to risk our lives or the lives of our students and their families to return to AAPS buildings," the statement said.
"We ask that AAPS stand on the side of saving lives by continuing with remote schooling in the fall and informing all school personnel and the community as soon as possible so as to allow people time to plan."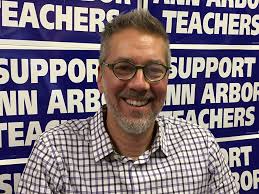 Before the statement was issued, the local office was receiving many texts, calls and emails from members concerned about being with groups of people in a small enclosed space for several hours each day without proper social distancing, equipment, or air circulation, said local president Fred Klein.
"We called out the Legislature and Congress to allocate more money. We're sitting here and watching the federal government give billions and billions of dollars to corporations in the form of PPP loans and other COVID-related support, and we're not hearing any of that coming to schools. In fact, we're hearing of potential cuts in funding for next year."
Since the Facebook post went up last week, response has been huge and "overwhelmingly positive," Klein said. "We're getting a lot of parents saying, 'Thank you.' The superintendent has reiterated that safety will be the first thought in any plan we have moving forward. Some of the trustees thanked us for taking that stance."
Klein said he hoped his local's action might inspire other leaders to stand up for an issue as important and reasonable as health and safety for educators, students, and communities. "Now is a time for us to pull together and stand shoulder-to-shoulder," he said.
Other associations have followed Ann Arbor's lead. Wednesday morning the Kent County Education Association – a coordinating council of MEA representing more than 4,100 members in 20 school districts – issued a press release outlining 10 beliefs and a call to action for officials at all levels.
Among the beliefs are statements saying that meaningful learning can take place in many formats given proper training and support; facial coverings reduce coronavirus transmission and must be worn by students and staff at all levels unless medical documentation is provided; public school students should be taught by public school educators in their districts; and changes to working conditions must be bargained with local associations.
"The KCEA calls on all leaders, national, state, and local to work together to support public education by promoting, supporting and advocating for strict health and safety procedures to contain the spread of COVID-19," the statement said.
Political Attacks Continue Despite Pandemic
Haslett EA president Dave Gott thought the trials and triumphs of a sudden shift to remote learning in Michigan last spring would leave educators and public schools in a rosier position come fall.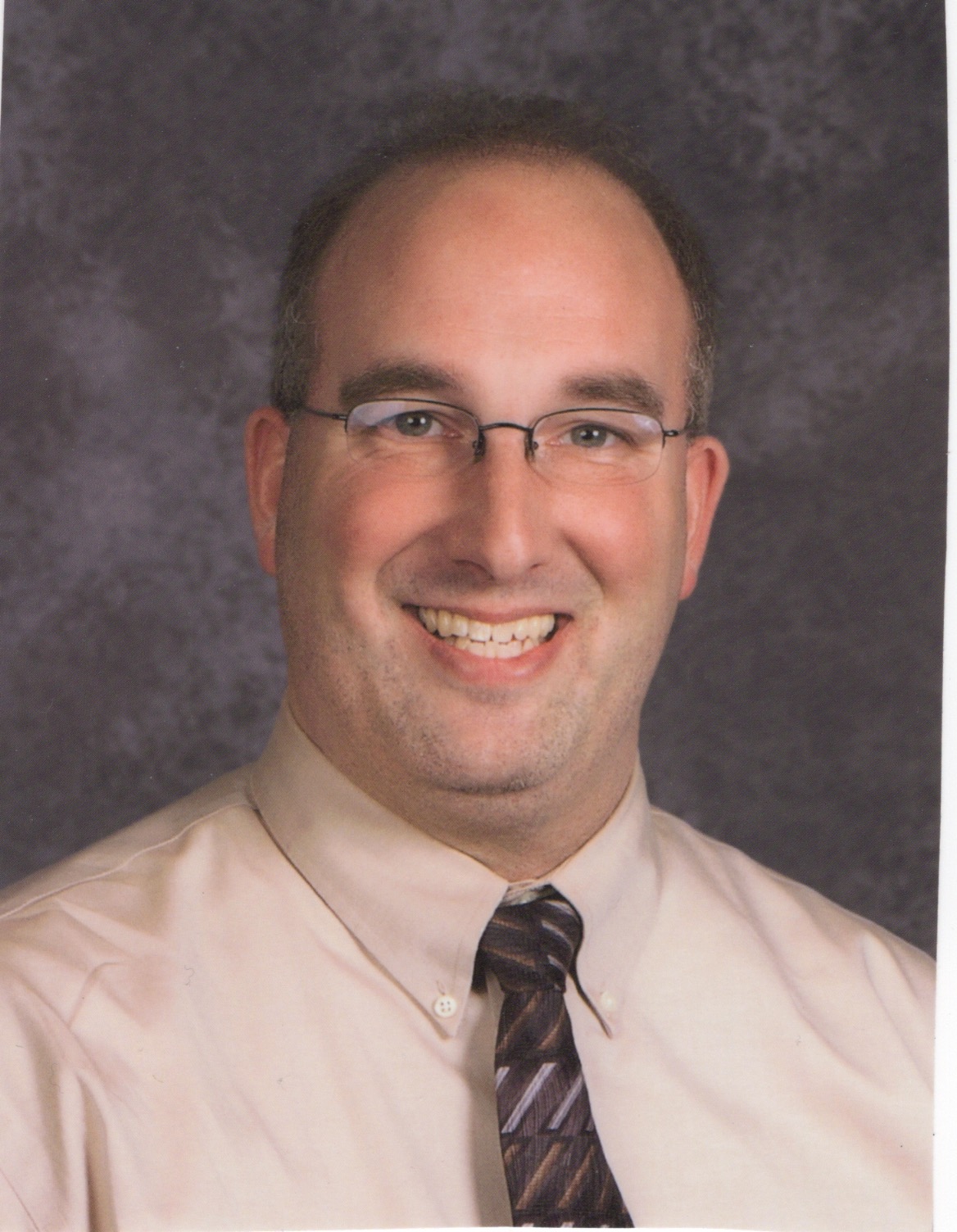 "The public suddenly had the sense that we are essential, and we are doing whatever it takes for our kids—getting meals to kids who can't afford it, doing checks and connects and reaching out, and doing whatever we could to help our communities."
Instead, educators across the country are facing pressure to reopen without adequate resources, and even the wearing of masks has been politicized by national leaders despite research clearly demonstrating its effectiveness, especially combined with social distancing.
"I thought we would come out as champions, because that's what I work with—I work with people that are truly champions for kids," Gott said. "So I'm really surprised, but more disappointed, that we are still the subject of a great divide."
Gott is hearing from members concerned about their susceptibility to the virus due to underlying health issues – or vulnerable family members they might infect.  In all other settings, large group gatherings still are not allowed, he noted.
"People want to know how you can think that having 450 kids in a building that was built in 1970 is safe," he said.
The fact that policymakers like DeVos are using the crisis to "poke holes in our boat" is insult on top of injury, Gott said: "It really is killing me a little bit to see things unraveling because of people pushing personal agendas instead of doing what's right for kids. It blows my mind."
DeVos has long sought to fund private religious schools with public money. Earlier this month, Michigan Attorney General Dana Nessel announced a lawsuit against DeVos for attempting to funnel millions of dollars in COVID-19 money to private schools instead of the economically disadvantaged districts that Congress intended it for.
"For DeVos to divert badly needed funding from at-risk students in economically disadvantaged districts into private schools during a pandemic is unconscionable," Herbart wrote in an op-ed in The Detroit News.
Back in Michigan, GOP lawmakers are attempting to further DeVos' privatization agenda, passing out of the House Education Committee a package of bills (HBs 5910-5913), which included a measure allowing school districts to outsource educators for online learning.
No public school teachers were invited to testify at a hearing on the bill last week, but three superintendents from the Upper Peninsula were asked to deliver remarks via conference call, along with a representative from a national charter school management company and a person from a Florida-based school choice group founded by former governor Jeb Bush, among others.
Former MEA member-turned-legislator Rep. Matt Koleszar (D-Plymouth) called the move "disheartening."
"I was a teacher for 12 ½ years before I was a state representative, and I found it was very frustrating that nobody ever asked for the opinions of the teachers who are on the frontline with our students," Koleszar said.
"Once again we are seeing Lansing play out that same scenario when we should have learned from previous examples, and there are countless examples. But instead, we're doing the same thing."
The bills passed the State House mostly along party lines Wednesday evening, and now head to the State Senate for consideration.
"This legislation uses the cover of a pandemic to push extreme ideas that are straight from the playbook of Betsy DeVos to make a profit off the education of our students," Herbart said in a statement.
Of the outsourcing concept, she continued, "Not only does this run counter to collective bargaining law regarding outsourcing of instructional staff, it could allow unqualified individuals and for-profit companies to supplant the dedicated expertise of Michigan's front-line educators."
For the Safety of Students, Employees & Families
Educators are some of the most empathetic people in the world, but they do not want to get this next step wrong – to tragic consequence, said Matt Adams, president of the Beecher Education Association near Flint.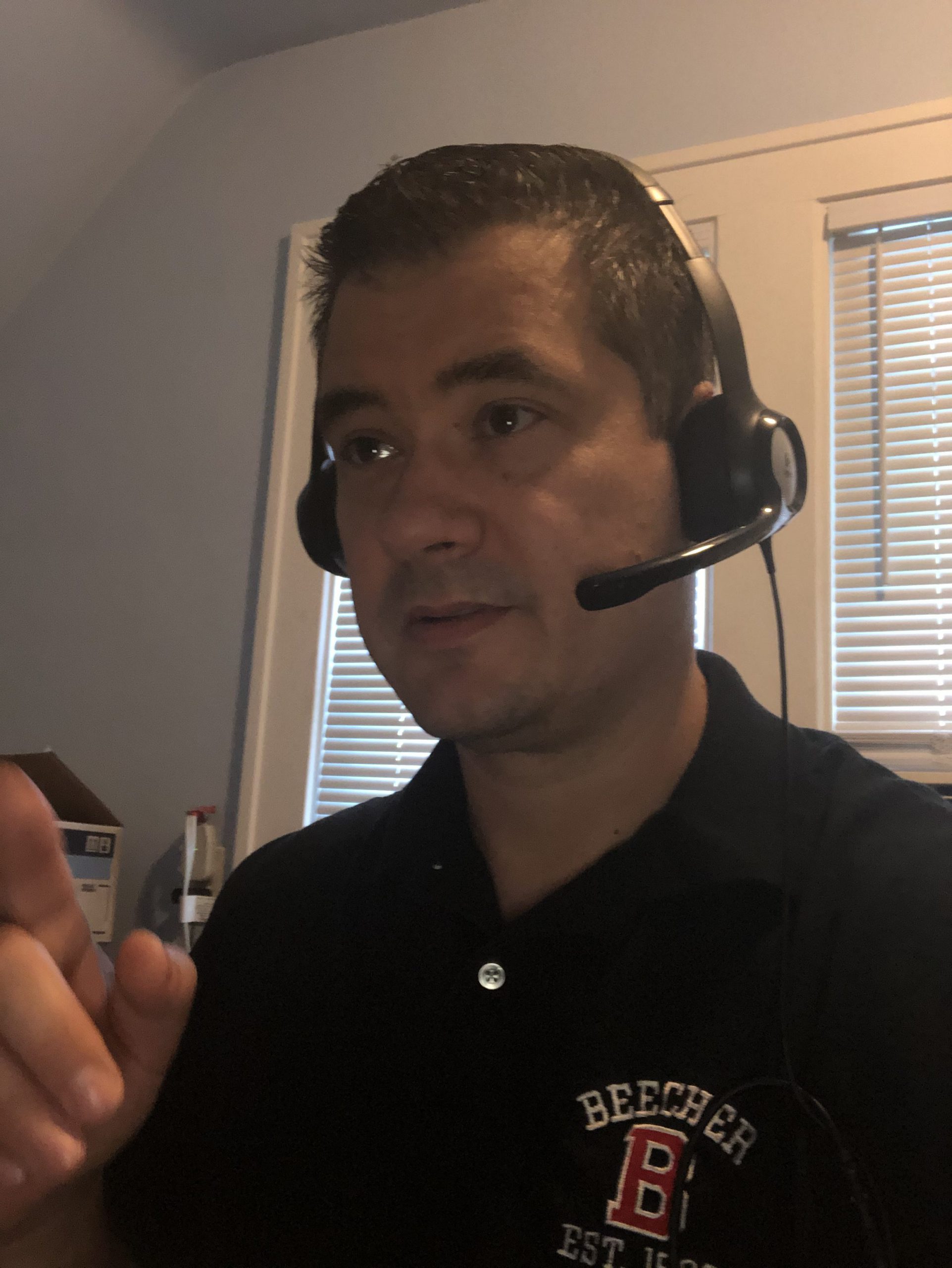 His small district serves an economically disadvantaged community of mostly Black residents, population 3,500 people and 740 students, Adams said. The schools operate on a year-round "balanced calendar" with a shorter summer and more frequent breaks throughout the school year.
The new school year was scheduled to start on Aug. 17, but a soft agreement between the administration and the union negotiating team would begin the year with online learning until at least after Labor Day to provide more time for thoughtful planning, Adams said.
"There's nobody more well-informed about the things that affect our students and community than the people who sit down every week at that table," he said. "There's a wealth of experience and an incredible amount of compassion, heart and understanding. And there's the drive to make things good. That's what gets me up every day."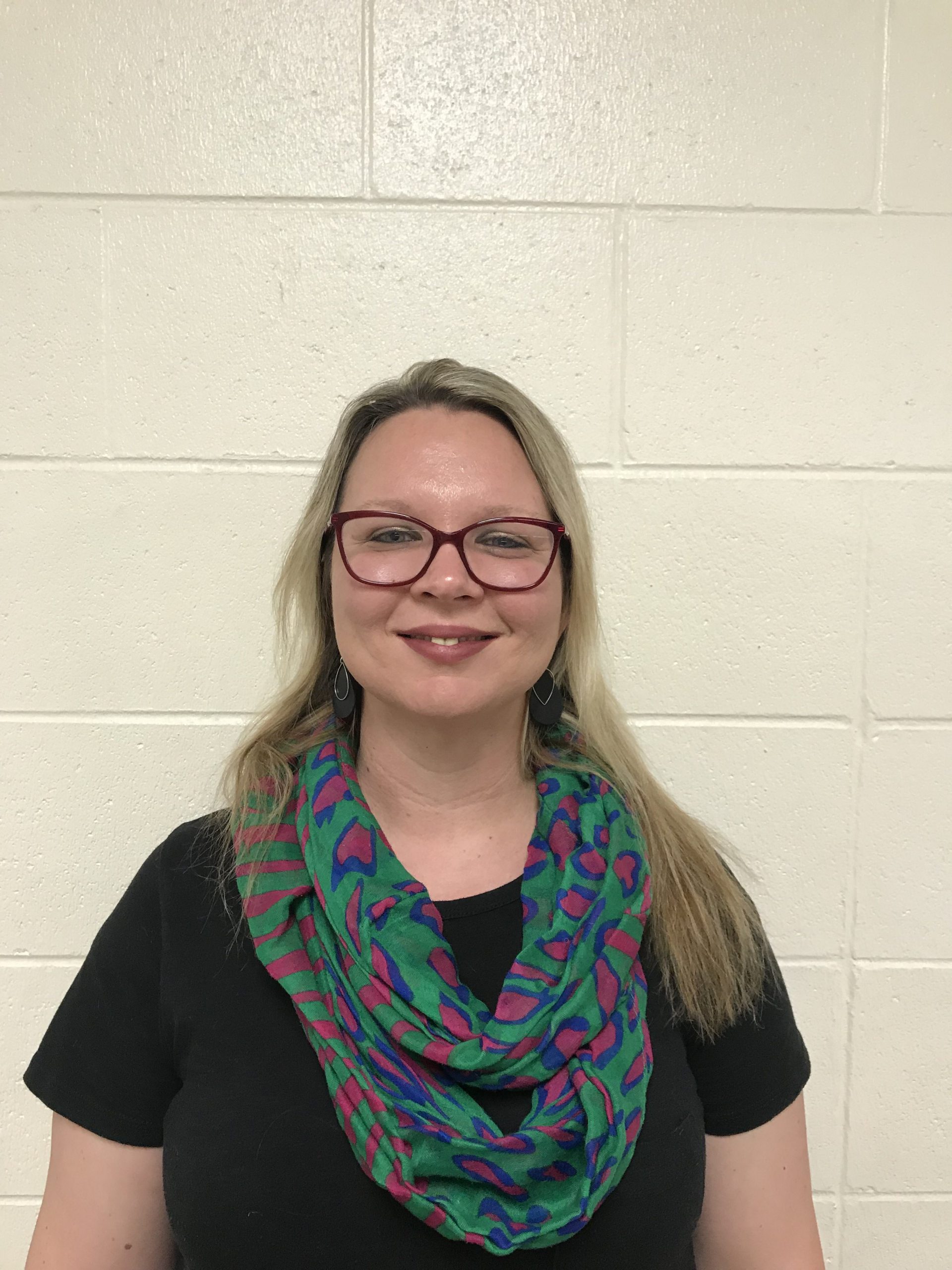 Educators worry about students being out of school, but they also worry about reopening too soon without proper precautions and having to shut down again quickly. Three committees have been formed with school staff, board members, and parents to develop ideas for Beecher schools.
"It's really become about—it's a village," Adams said. "It's a village that's creating an opportunity to do the best we can."
Collective bargaining is more important than ever, said Amy Urbanowski-Nowak, president of the Birch Run Education Association in Saginaw County. The last four months have been a whirlwind, and parents and educators alike are unsettled and nervous about what comes next.
"So if people were ever questioning whether or not they should be a part of their union, they should pay attention to what's happening right now. Some school districts are trying to shut out associations from sitting at the bargaining table, but that is unacceptable.
"We are doing everything we can within our power – using guidance from MEA – to get districts to do what's right for our students and our staff. And when this pandemic is over we need to continue to build this profession into one that people want to go into."
Educators have been underfunded and disrespected for too long, and many are saying 'Enough is enough,' Urbanowski-Nowak said.
"These are the times to get active in our union; these are the times to use our collective voices; these are the times to use the law to guide us through troubling times; these are the times to bond together and say, 'What can we do to get over this hump and preserve this profession?'"